Canada Parks Convention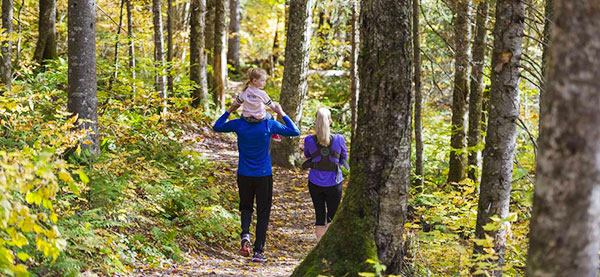 Monday, October 07, 2019 9:00am - 6:00pm
Quebec City, Quebec
The first Canadian Parks Conference was held in March 2017 in Banff, Alberta. It brought together more than 250 participants from every corner of the country and a variety of sectors. The community that was thus formed wishes to keep meeting on a biennial basis.
The second edition will be held in Québec City in 2019. October 7 to10. The event will be an opportunity to share best practices, know‑how, and innovative initiatives in the area of connecting to nature, conservation, and social commitment.
The event, expecting a wide range of around 400 participants (federal and provincial governments, municipalities, Indigenous leaders, private companies, non-profit organizations, students and so on) from the healthcare, education, tourism, conservation, and recreation sectors, will be hosted by Société des établissements de plein air du Québec (Sépaq).
The Canadian Parks Conference unveils its three world‑renowned keynote speakers!
These three captivating personalities will surely inspire the participants in the event.
Florence Williams: Your Brain and Nature, how being outside makes us happier, healthier and more creative. Florence is an environmental journalist from Washington, DC
Sheila Watt- Cloutier: Environmental Issues and Challenges of Indigenous Peoples in the Arctic. Sheila is a nominated Nobel Peace Prize and is an officer of the Order of Canada, lives in Inuit
Alan Latourelle: Facing Challenges and Opportunities for Parks in Leadership. Alan is Chief executive of the Parks Canada Agency of National Parks