Climate Solutions Showcase - Lunchtime Fair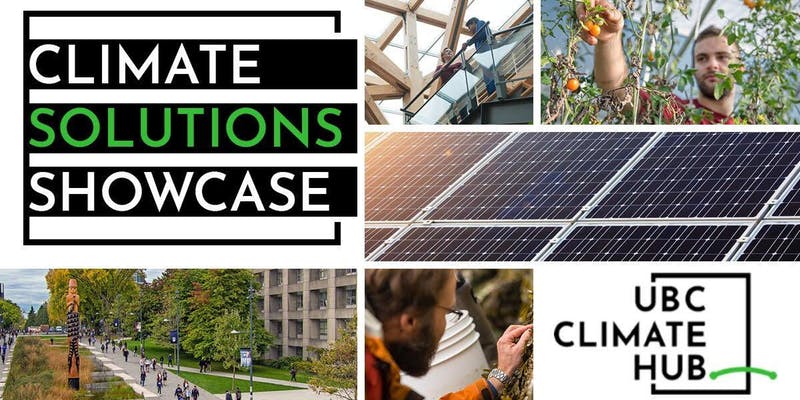 Thursday, October 25, 2018 9:30am - 6:00pm
University of British Columbia, AMS Nest building
UBC Climate Hub is a project supported by the UBC Sustainability Initiative and comprised of student groups that work to address issues around climate change and climate justice.
The Climate Hub is hosting a day-long 'Climate Solutions Showcase' in the AMS Nest building on Thursday October 25, 2018. The aim of this Showcase is to feature UBC students, researchers and staff, and external partners to present their climate-related research and projects to new audiences, brainstorm opportunities for knowledge mobilization, and establish connections and opportunities for collaboration.
Wilderness Committee climate campaigner, Peter McCartney, will be presenting at the Lunchtime Fair from 12:30 pm to 2:00 pm. The Fair features social justice, technological and culturally oriented initiatives centred on addressing pressing issues in a changing climate.