Future of Food Dialogue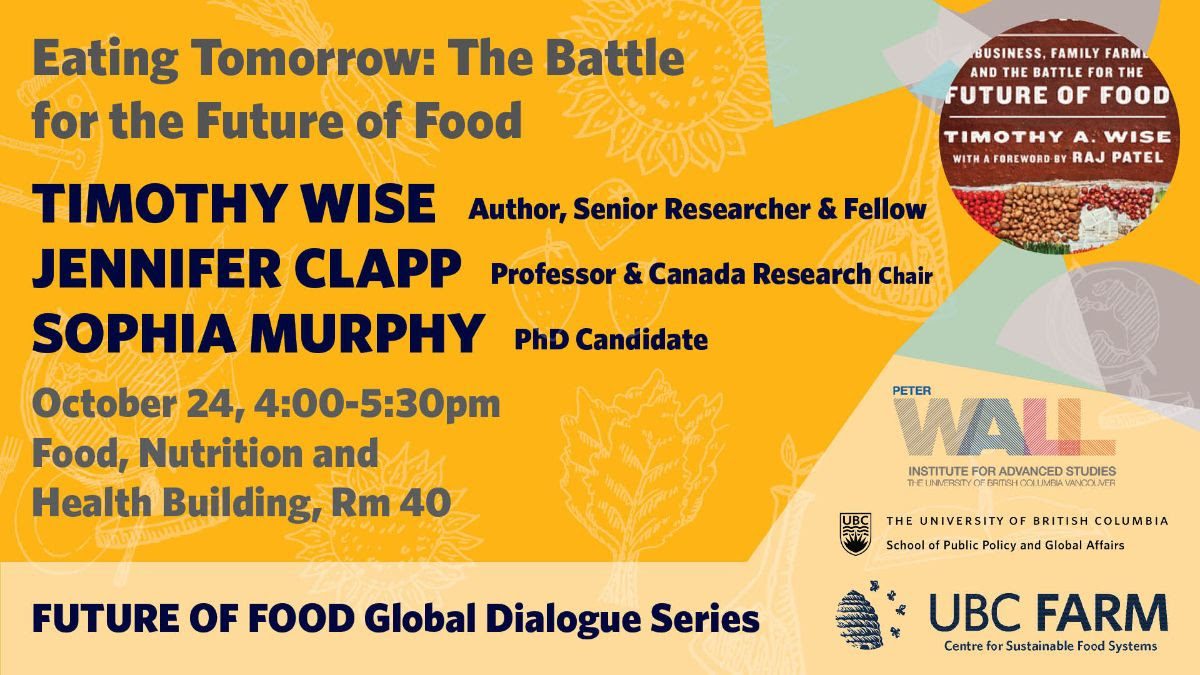 Thursday, October 24, 2019 4:00pm - 5:30pm
Liu Institute, 6476 NW Marine Dr. UBC
Eating Tomorrow: The Battle of the Future of Food
Presented by UBC Farm
Join author, Timothy A. Wise in a conversation with Dr. Jennifer Clapp and Sophia Murphy about concentrated economic power in the world's food systems. During this discussion, Wise will discuss his book, Eating Tomorrow, where he makes a convincing case that increasing the industrial production of agricultural commodities does almost nothing for the 850 million people in the world who live with chronic hunger. Clapp and Murray will underpin this discussion with a panel that touches on the economy of agrobusiness, government policy, and global food systems social justice efforts. 

The event is free for everyone to attend and light refreshments will be provided. The Eating Tomorrow book will also be sold during this talk. 

This Future of Food Dialogue Series Talk is sponsored by the Centre for Sustainable Food Systems at the UBC Farm, School of Public Policy and Global Affairs, and the Peter Wall Institute for Advanced Studies.
 This event is on XʷΘƏΘIQƏTƏM (Place of Many Trees) at The Liu Institute for Global Issues
https://ubcfarm.ubc.ca/eating-tomorrow-the-battle-for-the-future-of-food/