Global Climate Strike Rally Victoria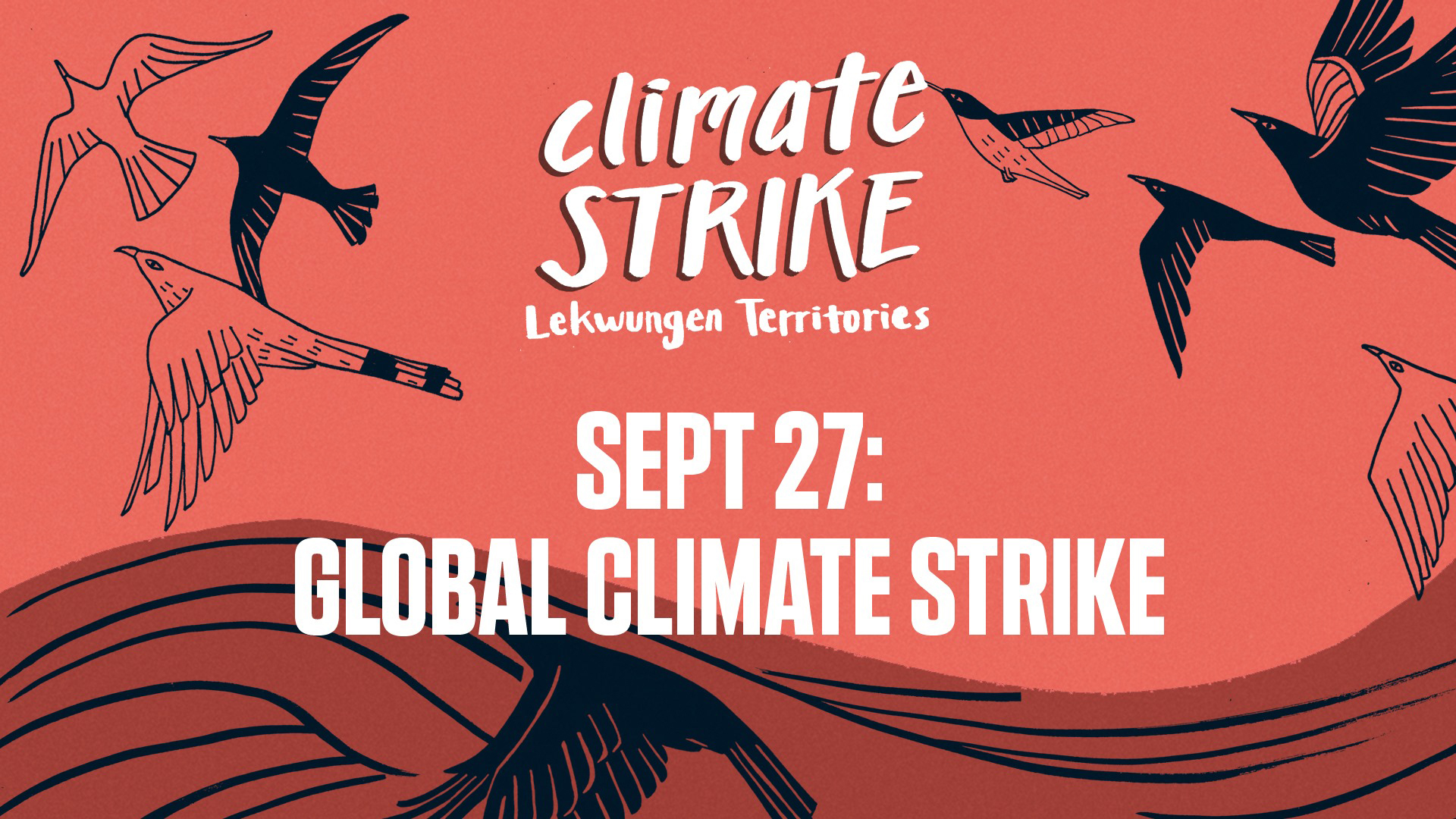 Legislative Assembly Victoria
Young climate strikers are calling on everyone: parents, workers, and all concerned humans to join a week of climate justice actions from September 20 – 27.

On the final day, 𝘄𝗲 𝗮𝗿𝗲 𝗰𝗮𝗹𝗹𝗶𝗻𝗴 𝗼𝗻 𝗲𝘃𝗲𝗿𝘆𝗼𝗻𝗲 𝘁𝗼 𝘄𝗮𝗹𝗸 𝗼𝘂𝘁 𝗼𝗳 𝘀𝗰𝗵𝗼𝗼𝗹 𝗼𝗿 𝘄𝗼𝗿𝗸 𝗮𝗻𝗱 𝗷𝗼𝗶𝗻 𝘂𝘀 𝗱𝗼𝘄𝗻𝘁𝗼𝘄𝗻 to demand an end to the age of fossil fuels. The climate crisis is an emergency, and we can change everything if thousands of people use their power to stop business as usual.

We will be meeting at the legislature at noon and then taking the streets. Expect:
🖌️ Painting
🎸 Music
🎤 Speakers
📣 People power!

𝐋𝐚𝐧𝐝 𝐀𝐜𝐤𝐧𝐨𝐰𝐥𝐞𝐝𝐠𝐞𝐦𝐞𝐧𝐭
We would like to acknowledge that we are holding this event on the territories of the Lekwungen peoples, who have lived on and taken care of this land since time immemorial. We challenge everyone concerned about the climate to support struggles for Indigenous rights and title.
Hosted by the Wilderness Committee, Our Time Victoria, Greater Victoria Teacher's Assn, Rise and Resist and Divest UVic
Event Date
Friday, September 27, 2019, 12:00pm - 5:00pm