Gone is Gone book launch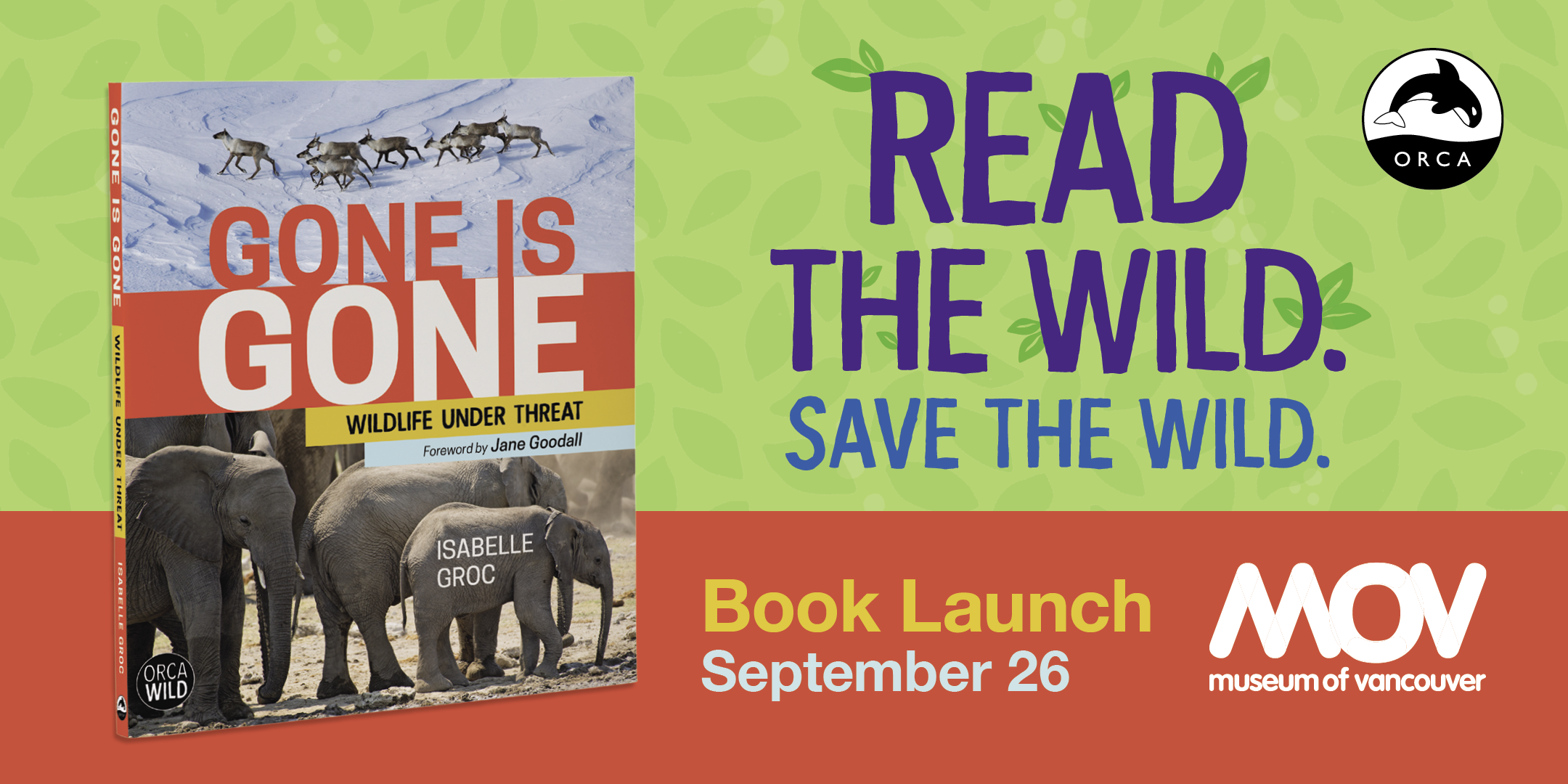 Thursday, September 26, 2019 5:00pm - 8:00pm
Museum of Vancouver, 1100 Chestnut Street
Save the date for the launch of Gone is Gone By Isabelle Groc on September 26, 2019 at the Museum of Vancouver, with the last days of the Wild Things: The Power of Nature in Our Lives exhibition. The Wilderness Committee staff and volunteers will be there with an information booth, so come, say hi and talk with us about protecting endangered species.
Gone is Gone is one of the very first books in a new series, Orca Wild that explores the lives of creatures with whom we share the world and asks readers to consider the effects — both positive and negative — that humans have on vulnerable animal populations and habitats. 
British Columbia's endangered wildlife has a special place in the book. BC is the author's backyard, and she has been very fortunate to spend time in the field with extraordinary individuals who have taken steps to conserve our local species, whether it is to recover the Oregon Spotted Frog, Canada's most endangered amphibian in the wetlands of the Fraser Valley, to return burrowing owls to the grasslands of the Okanagan where they belong, or to protect the habitat of the mountain caribou in the northeast corner of the province.
Pre-order your copy of the book today on the Orca Book website or your favourite bookstore.