History of Spirit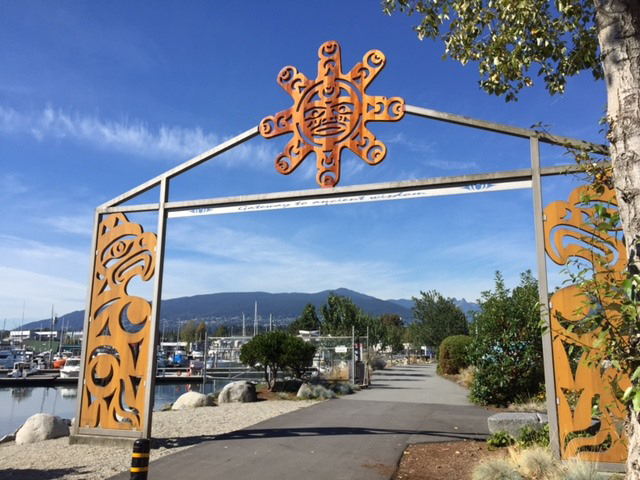 Saturday, October 05, 2019 2:30pm - 4:30pm
Lonsdale Quay, North Vancouver
Join Mary Tasi and Wade Baker of Sky Spirit Consulting for a walking tour of artworks on the first section of the Spirit Trail, created in 2008 and 2009.
We will visit Wade Baker's stainless steel and red cedar sculpture, Gateway to Ancient Wisdom, and several curvilinear benches with art created by various Squamish Nation artists, located at the Mosquito Creek Marina oceanfront. There are 28 bronze disks in the benches that have all been created based on ancient story sharing from the elder's workshops. Tasi and Baker will describe the land placemaking process, which was the first design collaboration between the City of North Vancouver and the Squamish Nation, and the narratives that the disks were based on. The project won the City of North Vancouver Award of Excellence for Public Art in 2013.
Meet at Lonsdale Quay main entrance on the ocean side, at the circular fountain (or in adjacent covered area in case of rain). The trail is a short 10 minute walk from the Quay. Please dress for the weather, and bring umbrellas and rain gear if needed.
https://www.facebook.com/events/673707419791974/