IMBOLC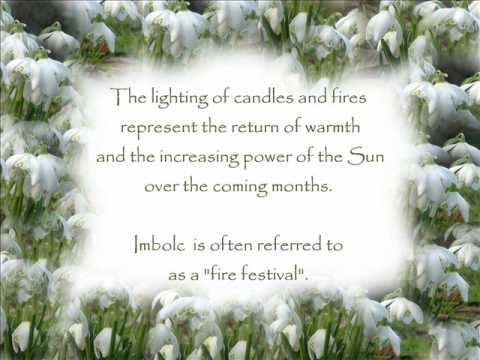 Sunday, January 31, 2021 6:00pm - 11:55pm
The northern hemisphere.
"Washing the hand, the foot, the head: this is the work of Imbolc". Ancient Irish saying
The festival of Imbloc marks the loosening of winter's grip upon the land. The feast's matron, Brighid (Bree'yid) brings new energy and light to the world, breaking the spell of the Cailleach's hammer which has frozen the ground hard.
The name Imbloc is derived from the lactation of ewes, which begin lambing at this time of year. For people in ancient times the milk from sheep would have been the first dairy produce after the long winter. All food production and household protection was believed to be under the aegis of Brighid who is also the primordial midwife.
Today: Make everything clean for this festival with conscious intention of purifying your household of all old, stale and wintry influences. Kindle candles at fall of dark and set then safely in every room. Then go to the door and welcome your home protective blessing of Brighid.