-
Event location
642 West Broadway Vancouver, BC V5Z 1G4
Minister Heyman — Stop Tilbury LNG!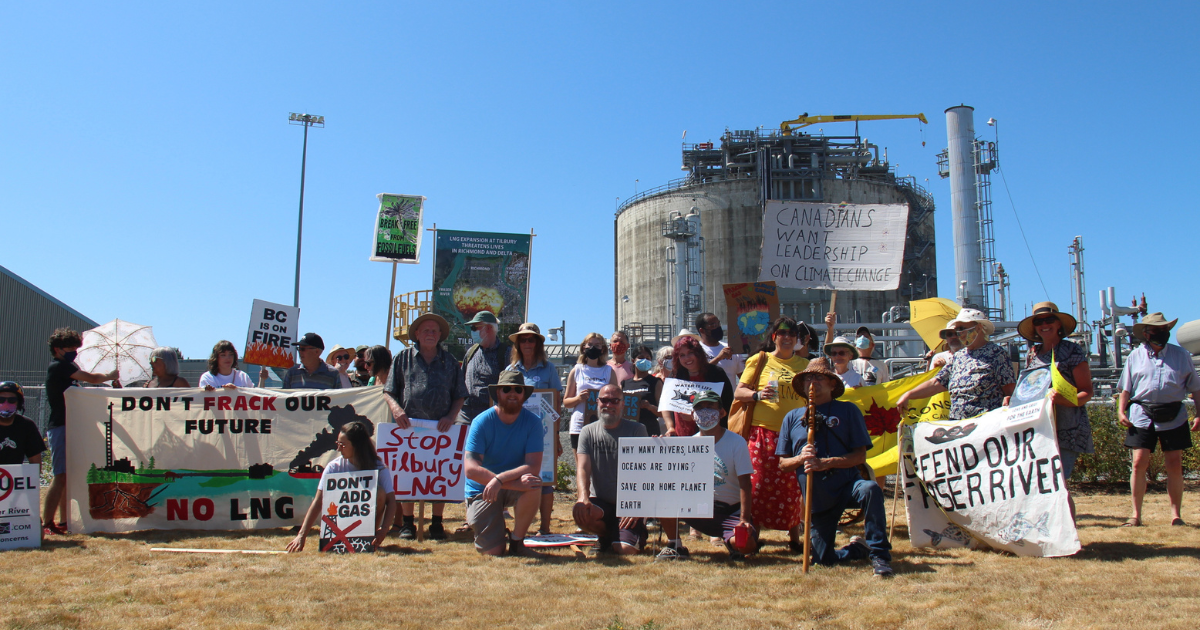 Tilbury LNG would create as much climate pollution as all of Vancouver and now is our chance to stop it forever. Minister of Environment and Climate Change George Heyman is due to make a decision about the proposed jetty in the Fraser River by November 25. It will be the first big test of Premier David Eby's commitment to climate action and we need to show them both the movement is paying attention. Join us outside George Heyman's constituency office on Monday, November 21 at 11 AM to demand the provincial government protect British Columbians from climate disasters and reject the Tilbury Marine Jetty!
When: Monday, November 21, 2022. 11am - 12:30pm 
Where: 642 West Broadway Vancouver, BC V5Z 1G4
RSVP to the rally: Minister Heyman — Stop Tilbury LNG!