Protecting Areas in Ontario Summit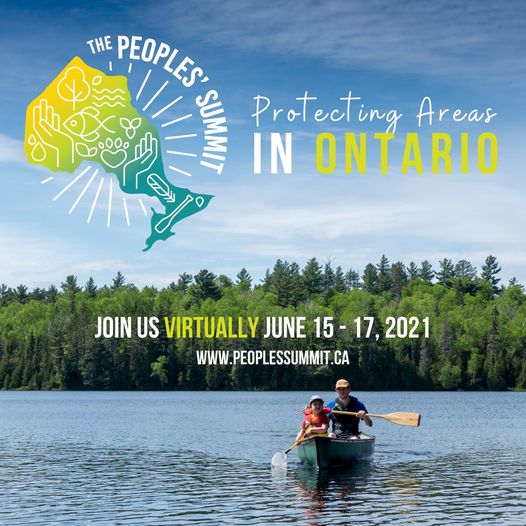 Tuesday, June 15, 2021 9:00am - 6:00pm
Ontario time
Canada has pledged to meet a target of conserving 30% of its lands and oceans by 2030. US President Biden made his commitment in one of his early executive actions. Quebec and California are ahead in delivering on the promise of 30 x 30. Ontario currently sits at 10.7%.
Check out the agenda here: https://peoplessummit.ca/agenda/
This virtual event will showcase stories of action to protect Ontario's special places. Register to hear amazing speakers on:
- Indigenous led initiatives
- Private & public opportunities in every region of Ontario
- Urban sites
- National Marine Conservation Areas
- Ecological linkages and wildlife corridors
.....and more.
https://peoplessummit.ca