-
Event location
MLA Kelly Green's office - 4011 Bayview St #115, Richmond, BC
Rally to Stop Tilbury LNG Expansion!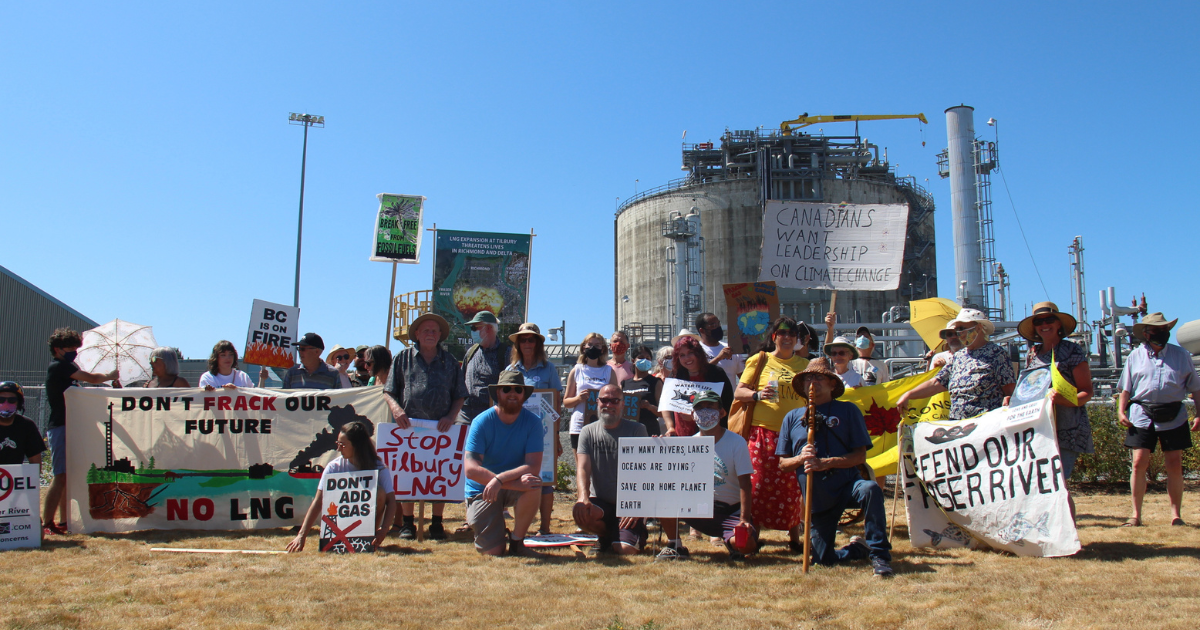 Tilbury Island is located on the south Fraser river in the middle of metro Vancouver. It's a terrible place for a major LNG fueling and export facility, but that's exactly what will get built there if Fortis BC gets their way. If allowed to expand, Fortis BC's Tilbury LNG and the 2,000 fracking wells required to fill it would create 2.4 million tonnes of carbon pollution every year — about the same greenhouse gas pollution as the entire city of Vancouver. 

Join Wilderness Committee Climate Campaigner Peter McCartney and other speakers for a rally outside of Richmond Steveston MLA Kelly Greene's office at 11:45 AM on June 20 to send a message to our provincial government — stop expanding fossil fuels in a climate crisis!