Samhain Haloween Night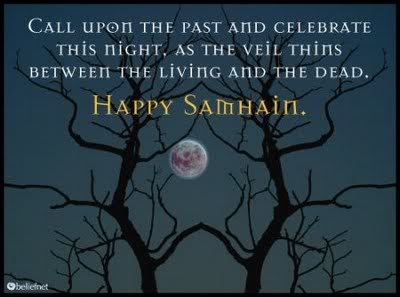 Thursday, October 31, 2019 6:00pm - 11:45pm
All around the world
Hallows Eve
The feast of Samhain marks the onset of darker, more introspective time of the year, when access to the other world is easier than usual.
Tonight is the time to prepare for the world of the living and the realm of ancestors when they overlap.
Set out candles in the windows and walkways to shine the path and welcome the beloved ancestors and bless their way.
Hey Ho for Hallowe'en, When all the witches are to be seen, some in black and some in green..Hey Ho for Hallowe'en