Squamish Estuary Clean Up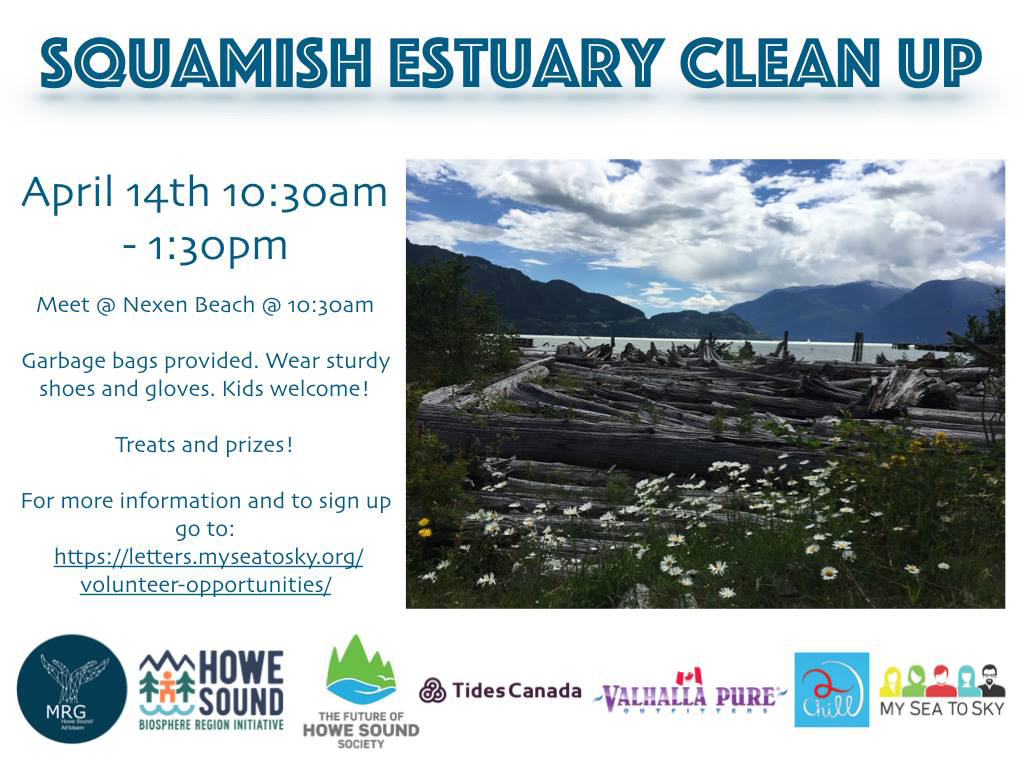 Nexen Beach, Galbraith Ave. Squamish
Enjoy the day by coming to help the community in cleaning up the shoreline of the Squamish estuary and surrounding areas.

This event is open to everyone and kids are welcome. Garbage bags and gloves will be provided. We will be heading out rain or shine. Make sure to dress warmly and wear sturdy shoes. Bring a hot drink in a reusable mug and snacks.

PLEASE GO TO https://letters.myseatosky.org/volunteer-opportunities/howe-sound-cleanup-squamish-estuary/ to sign up for the event and indicate if you can bring a boat to use, however they are not required (volunteers are needed on land too).

Treats and prizes may be involved if you need a bit of incentive! Thank you Valhalla Pure Outfitters and 2Chill Gelato.

A BIG THANK YOU IN ADVANCE TO THOSE OF YOU VOLUNTEERING YOUR TIME! "
Event Date
Sunday, April 14, 2019, 10:30am - 1:30pm