UBC Climate Justice 2021 Kick Off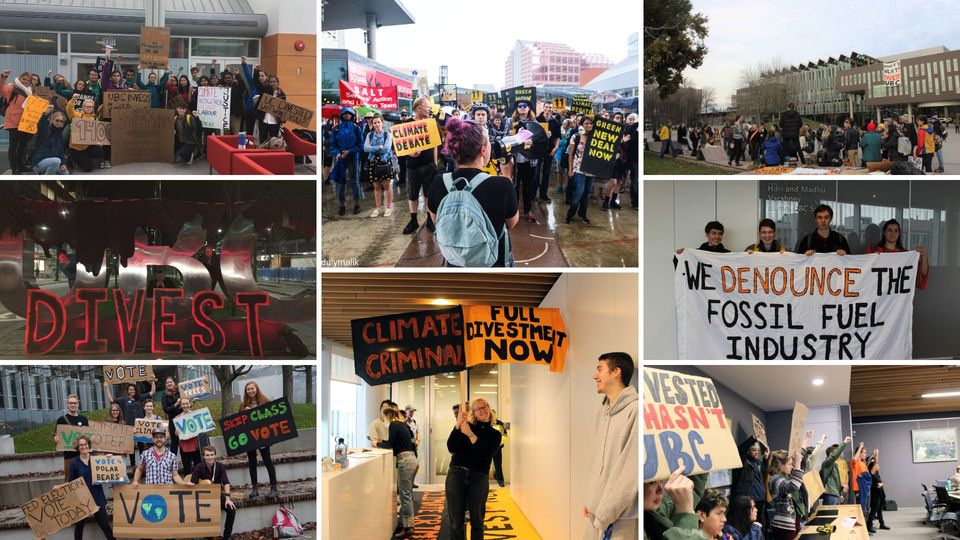 Tuesday, January 26, 2021 6:00pm - 7:30pm
Pacific Coast Time
We've come from a semester of learning, building community and online organizing. Looking forward to this next semester, we've got lots of important and exciting work to do, from holding UBC accountable to their divestment commitments to supporting water and land defenders.
We've got a long way to go in our journey for climate justice both on and off-campus, and whether you're an organizing veteran or completely new to the climate community, the movement needs you! Join us at our first meeting of the year as we build on this momentum with another term of community-building, radical action, and collective growth.
Our kick-off will take place over Zoom https://zoom.us/j/98002096459 from 6:00-7:30 PM on Tuesday, January 26th.
We'll be setting our intentions for the year, greeting our lovely community, and get going!
All are welcome and no experience necessary.
Hosted by Climate Justice UBC