Friday, August 16, 2019 9:00am - Monday, August 19, 2019 6:00pm
Wah-nuh-jus—Hilthoois Tribal Park (Meares Island) Trail Project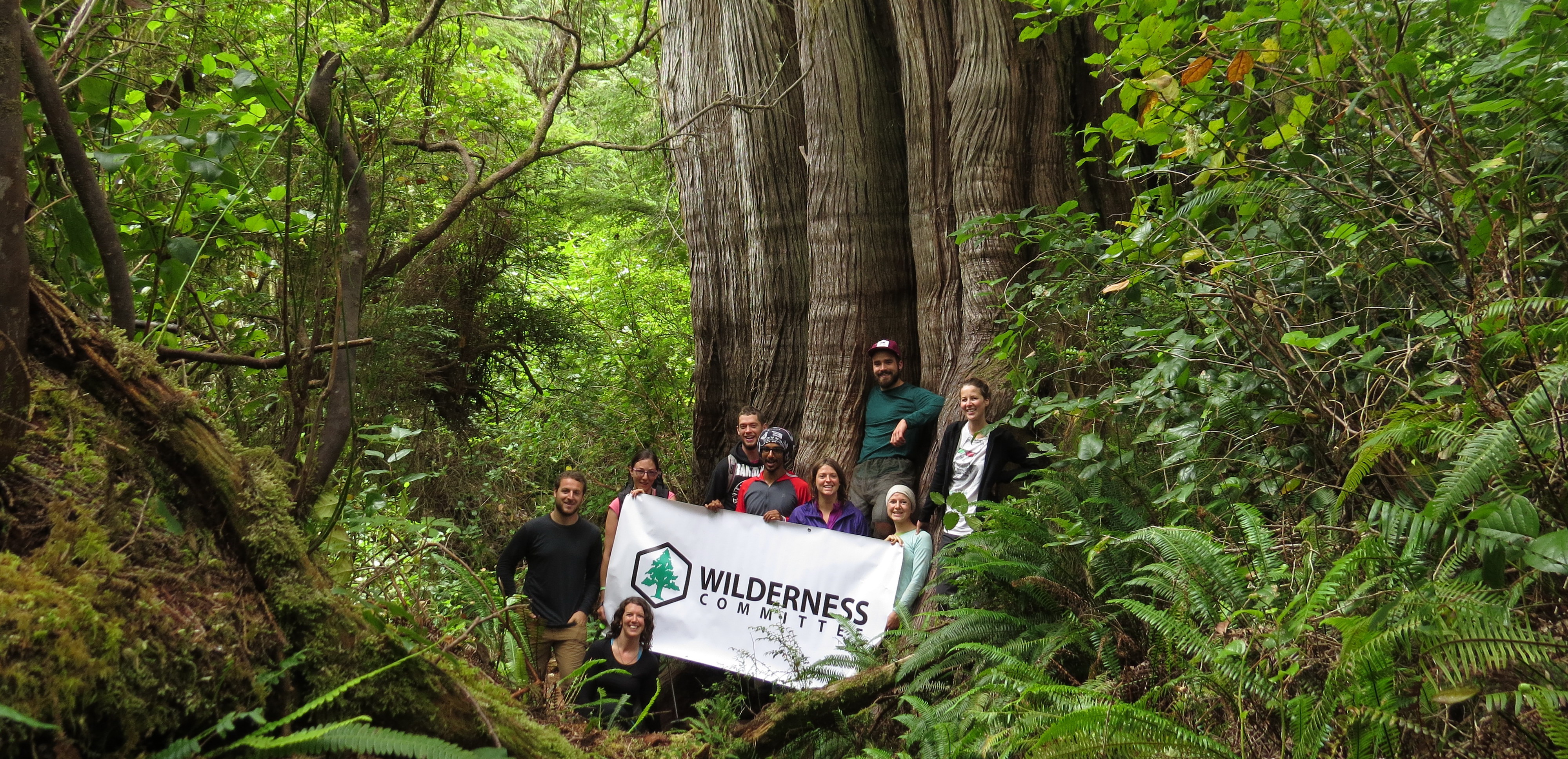 Location: Wah-nuh-jus—Hilthoois Tribal Park, or Meares Island, is in Clayoquot Sound, just offshore from Tofino amongst sparkling inlets and snow-capped mountain peaks. Declared a Tribal Park by the Tla-o-qui-aht [pronounced klay-o-kwee-at] and Ahousaht [pronounced a-howz-at] Nations in 1984, this rainforest has been protected from logging for decades as the latest in millennia of stewardship by its Indigenous inhabitants.
About: Join our volunteer team to camp on the Island in back-country conditions (you'll need to carry all your gear for about an hour—no car-camping on this trip!). We will work alongside and under the direction of Tla-o-qui-aht Tribal Parks Guardians to repair and extend the legendary Big Tree Trail boardwalk system. We're helping the Tla-o-qui-aht Nation expand their ecotourism operations, supporting a sustainable economy by bringing more visitors to this exceptional forest.
Itinerary (exact times subject to change) & packing :
Friday a.m. Leave Victoria at 9:00 a.m. (earlier for participants from Vancouver) and meet in Port Alberni at 11:30 a.m. to drive to Tofino. 
Friday p.m. Catch a water taxi to Wah-nuh-jus—Hilthoois, hike 2.5 km and set up camp.
Saturday a.m. Early morning wake-up call and breakfast. Hiking to at work by 8:30 or 9:00 a.m.
Saturday p.m. Finish up work mid-afternoon and join trip leaders on a hike to explore old trees on Meares Island.
Sunday Similar schedule and work day as Saturday.
Monday a.m. Pack up camp, hike back to water taxi dock. Arrive back in Tofino by late morning, and depart for home after lunch.