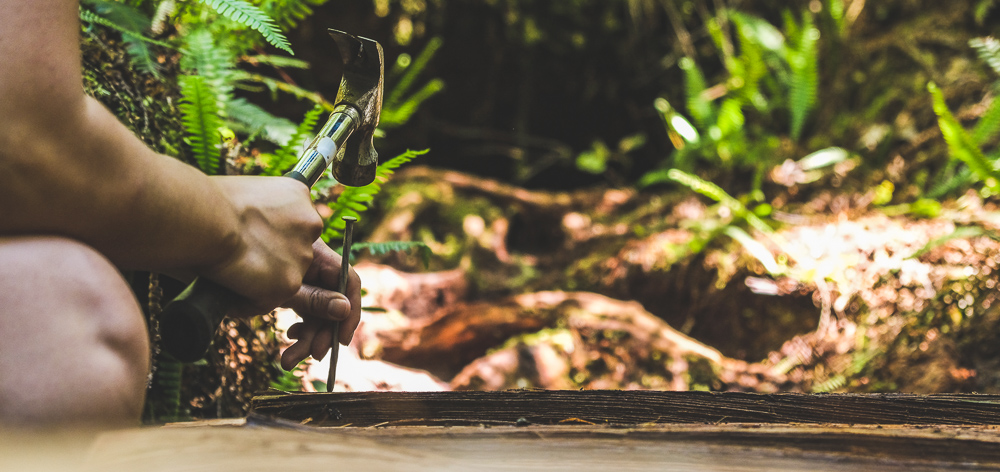 It's shaping up to be another epic year for our Trail Building Program – be a part of it!
In Manitoba, we have taken volunteers to the heart of the boreal to work side-by-side with First Nations communities on community gardening and trail clearing. For more information on our field program in Manitoba, call 204-942-9292 or email contactmb@wildernesscommittee.org.
In BC, eight trips to three different rainforests in the territories of three Indigenous Nations: you're invited to another incredible season out on the trails!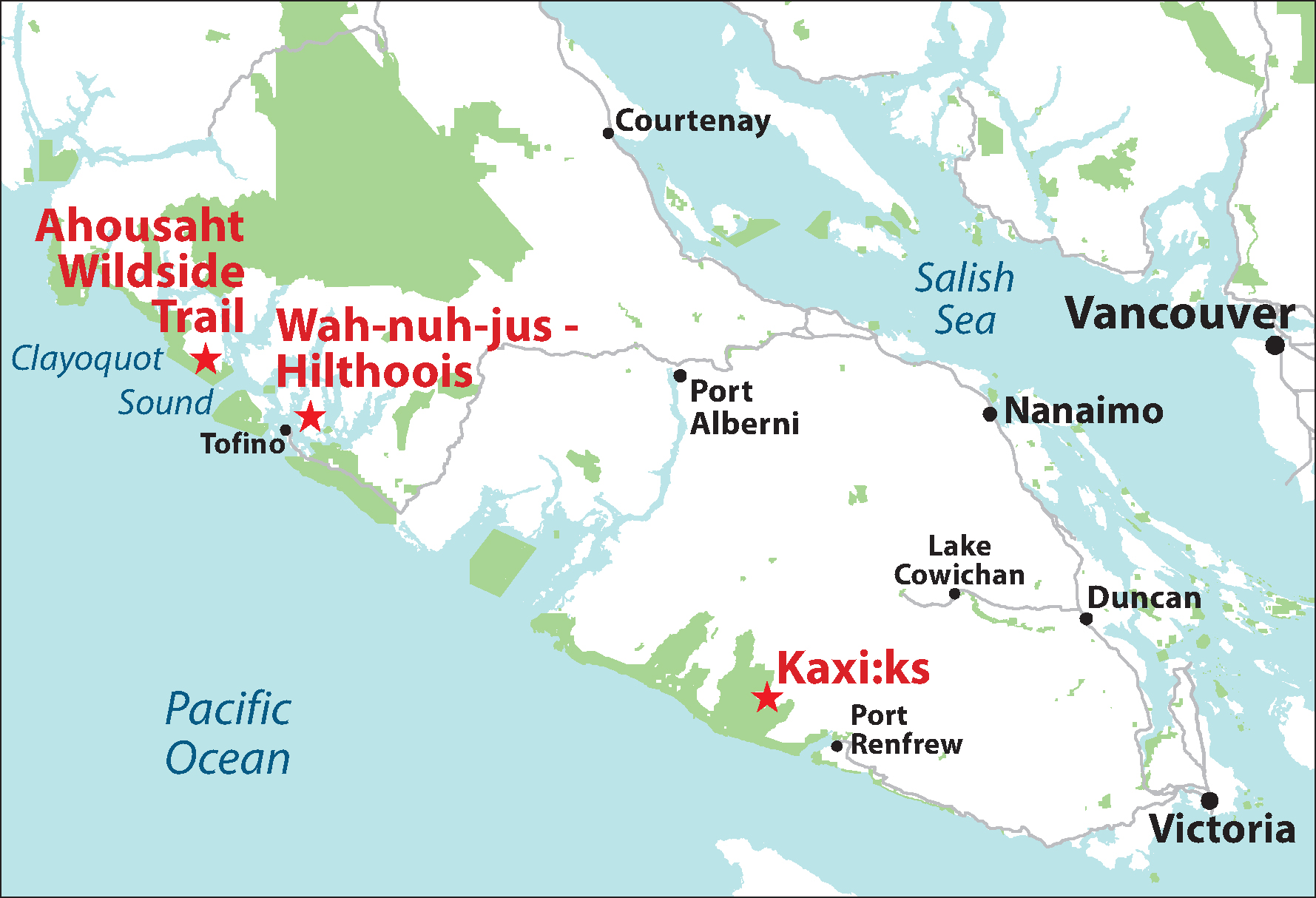 One of our favourite tactics at the Wilderness Committee is trail building – making the incredible places we're fighting for easier to access and experience. 
Throughout the years, hundreds of passionate people have volunteered on immersive trips into some of the most spectacular temperate rainforest ecosystems on the planet. Our goal is simple: make it easier, safer and less impactful for people to access and connect with endangered forests.
This year, we're heading back to three areas we love: Kaxi:ks (Walbran Valley) in unceded Pacheedaht Territory, Wah-nuh-jus—Hilthoois Tribal Park (Meares Island) in unceded Tla-o-qui-aht Territory and the Ahousaht Wildside Trail (Flores Island) in unceded Ahousaht Territory.
Working with local First Nations and community groups, participating in these trips is a unique way to learn about local ecosystems and the people working to preserve them. 
Our trips are guided by trained, experienced wilderness leaders and the Wilderness Committee covers transportation costs associated with the trips. All participants are responsible for their own gear and food and should have some outdoor experience and a moderate fitness level. Any questions? Don't hesitate to ask (email Emily at emily@wildernesscommittee.org).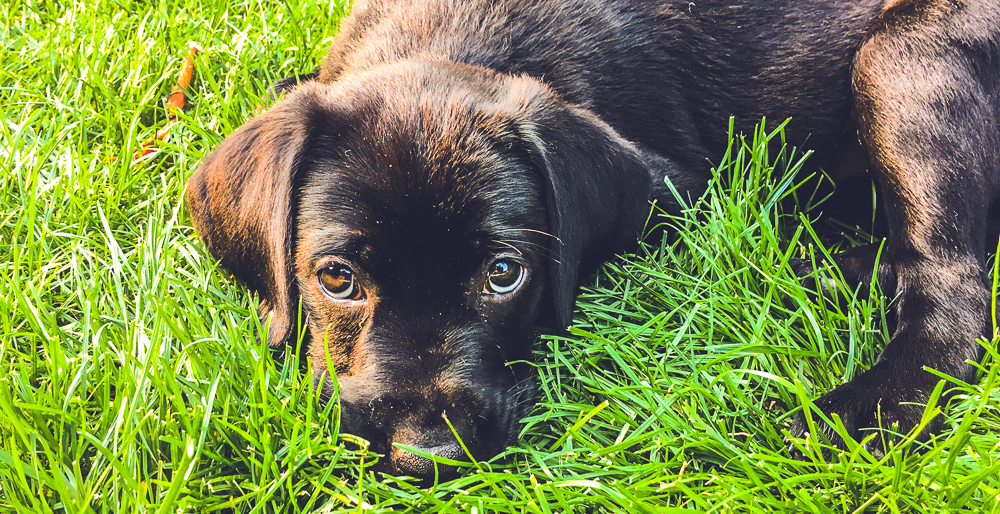 If you're up for a highlight-of-your-summer experience doing hands-on conservation work, this program is for you.
*Important note! These trips have limited spots, and are filled on a first come, first served basis. Late-notice cancellations cause a tonne of extra work and stress for our team, and usually take away the spot from another potential volunteer – please only register for a trip if you're certain you can make it, get the time off work, etc. Cancellations also make this puppy very sad! 
Volunteers who can provide vehicle transport for themselves and fellow volunteers to the trail sites will be given priority on all trips. 
Unfortunately neither dogs nor children are qualified WC trail building participants.
Follow the links below for more information on each project and registration details: