Trail Building Opportunities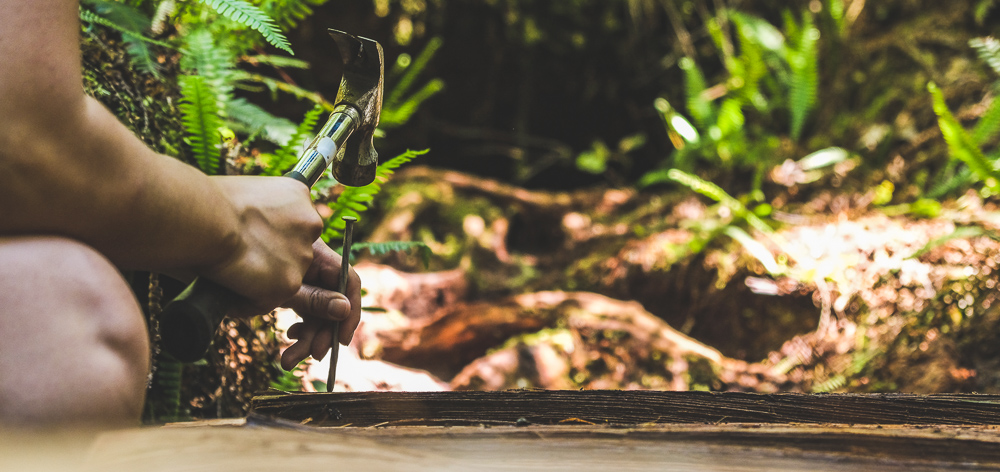 Due to COVID-19, our 2020 trail building program has been put on hold across the country. It is unlikely we will run any trips that are open to the public this year. We don't know what will happen yet in BC, Manitoba or Ontario — the three provinces where we run trail building trips — during the provincial re-opening phases. It's also unclear if local First Nations will consent to our work even if provincial overnight trips to the wilderness are permitted. 
But the requirement of remaining two metres apart at all times will make travel to areas, and the activities of our trail building trips nearly impossible.
Follow us on social media or sign up for our email list to stay tuned on any possible day hikes or trail building as opportunities arise.
Return to visit this page in 2021 because we will be back. One of our favourite tactics at the Wilderness Committee is trail building – making the incredible places we're fighting for easier to access and experience.
Throughout the years, hundreds of passionate people have volunteered on immersive trips into some of the most spectacular temperate rainforest ecosystems on the planet. Our goal is simple: make it easier, safer and less impactful for people to access and connect with endangered forests.
Working with local First Nations and community groups, participating in these trips is a unique way to learn about local ecosystems and the people working to preserve them. 
Our trips are guided by trained, experienced wilderness leaders and the Wilderness Committee covers transportation costs associated with the trips. All participants are responsible for their own gear and food and should have some outdoor experience and a moderate fitness level.
For more information on some of the places we go, click the links below: