Job Posting: Co-Executive Director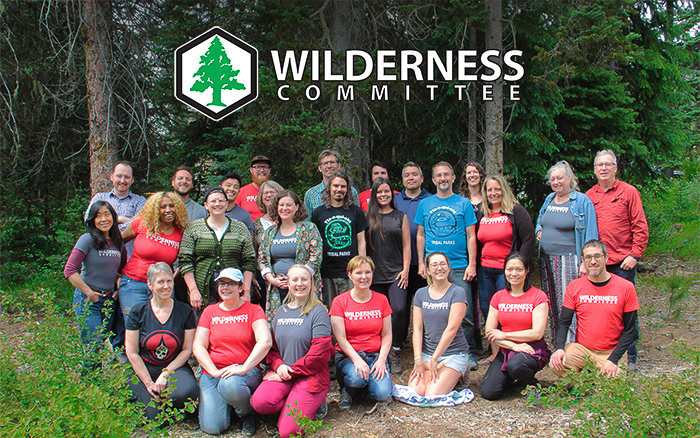 Location: Vancouver
Duration: Full-time permanent, 37.5 hours per week. The position has a six-month probationary period. 
Salary range: $71,500 per annum, non-negotiable. Annual salary increase and competitive benefits package.
Organization and Summary of the Position:
The Wilderness Committee is seeking an experienced environmental campaigner and non-profit leader to guide a team of dedicated activists across the country defending wilderness and wildlife as Co-Executive Director, Environmental Campaigns.
The Wilderness Committee is a people-powered wilderness protection group with a history of more than 39 years on the front line of environmental battles. As a federal charity and registered society in BC, we have helped win protection for millions of hectares of wilderness and fought numerous court cases to defend some of the country's most endangered species. We work alongside First Nations, social justice groups and other environmental organizations to fulfill our mission.
The Wilderness Committee (WC) operates on a shared executive leadership model as part of our commitment to progressive leadership and executive sustainability. The Co-Executive Directors report directly to the Board of Directors, and work together with them to develop and achieve organizational goals and objectives. They act as official representatives of the organization to governments, our allies, the media and the public.
The Co-ED, Environmental Campaigns provides input on all campaign strategies as well as leadership and direction to the Campaign Team. They also coordinate their own specific environmental campaigns.
Summary of Responsibilities:
Along with the Co-ED, guide the continued growth of the organization, optimize the organizational structure, develop and monitor the organizational budget and promote organizational fundraising to meet needs

Jointly oversee the day-to-day operations of the organization

Act as a spokesperson to media and the public, represent WC at external functions and community activities to enhance the organization's profile

C

oach and mentor staff,

support their skill development

and contribute to performance development

Maintain a broad knowledge of recent and relevant information on all environmental campaigns and the political context

Monitor daily campaign communications through media and publications and ensure appropriate messaging

Develop and monitor relationships with all relevant allies, external organizations and individuals to sustain WC's strong organizational reputation and the advancement of campaign goals

Strengthen organizational relationships and participate in meetings with government officials at the municipal, provincial, national, and First Nations level

Take the lead role on

your own campaigns,

identifying campaign goals and strategies, producing communications and implementing activities

Travel to remote wilderness areas, coordinate reconnaissance activities, lead expeditions
Qualifications:
Required
University degree in a relevant discipline, or equivalent work experience 

At least 7 years' experience as an environmental advocate, with a strong personal commitment to social and environmental justice

At least 3 years' experience as a manager, team leader or program coordinator with proven leadership and management skills

Knowledge of provincial and federal environmental issues and the political, economic and social landscape. Specific knowledge in two or more of: wilderness preservation, forestry, at-risk species, parks defence, safeguarding public resources and climate change

Excellent communicator with demonstrated public and media spokesperson skills

Excellent interpersonal skills with proven record of establishing relationships with members of First Nations, environmental and/or social justice organizations, the media, unions, and government leaders

Ability to perform rigorous research and analysis and articulate and defend positions

Basic photography and videography skills

Outdoor experience and a valid driver's license
Desired
Previous experience working in a unionized environment

Proven experience in project management, planning and budgeting

Analysis about public resource and energy issues in BC

Significant understanding of land use, public and private ownership and types of land protection

Understanding of First Nations rights and title, familiarity with UNDRIP and an interest in considering wilderness protection within this context

Own equipment including vehicle, camping supplies and photography/video supplies
Qualities:
Passionate about Canada's wildlife, wild places, and the Wilderness Committee's mission and core values

Inspiring others on social justice, biodiversity protection and environmental issues

Desire to have a high impact role in the community and shape our organization to do the same

Natural collaborator and values-based leader with a desire to grow our community, staff and organization from the grassroots level

Confident, thoughtful and articulate interaction style, especially under pressure

Strategic thinker, keenly aware of the bigger picture within the existing political landscape

Determined, creative, resourceful, out-of-the-box thinking with a focus on desired outcomes

Able to find humour in the face of adversity
Application Closing Date: Monday, January 28, 2019 at 12 noon PST.
First interviews will be held in early February. Preferred starting date is April 2019. The successful candidate will be required to complete a criminal record check.
The Wilderness Committee is committed to employment equity as an ongoing process. We encourage qualified applicants from underrepresented groups, including women, Indigenous persons, racialized communities, persons with disabilities, and members of sexual or gender minority groups.
To apply, please send a cover letter and resume with Co-Executive Director in the subject line to hiring@wildernesscommittee.org No phone calls or drop-ins please. Only candidates shortlisted for an interview will be contacted.