The striking greater sage-grouse – named after the sagebrush grasslands it requires for food and shelter – is distinguished by its white breast feathers, black belly and long pointed tail. Hidden amongst those feathers on the male are two large air sacks that inflate and deflate in a spectacular display during mating season when the males strut, fan their tail feathers and swell their breasts to attract a mate.
Once prolific in Canada, sage-grouse now occupy only about 7% of their historical range in Canada. Believed to be as high as 2491 individuals in the 80s, the population in southeast Alberta and southwest Saskatchewan was down to an estimated 90-138 grouse in 2012 – a 98% decline. Threats to their population include habitat loss and degradation, climate change, industrial disturbance and predation.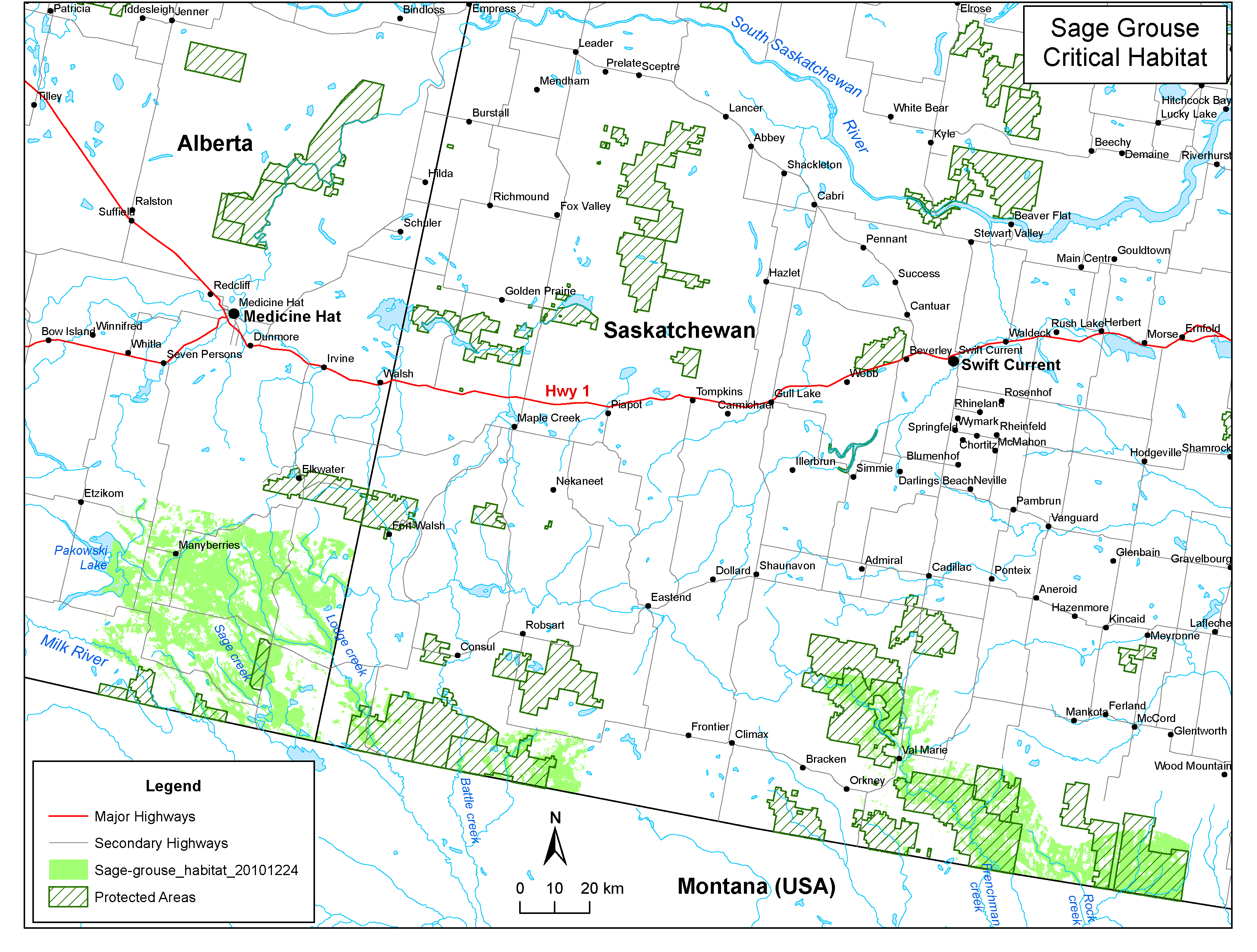 In 2012, given the dire situation and the lack of action from the provincial governments, the Wilderness Committee and our allies Alberta Wilderness Association, Nature Saskatchewan and Grasslands Naturalists, represented by Ecojustice, took the federal government to court under the federal species at risk act. We argued for an emergency order to immediately protect the sage-grouse habitat. The federal government claimed that the environment minister's plans for protecting the sage-grouse were part of a "cabinet decision-making process" and, therefore, confidential. This lack of transparency around the government's decisions to protect or not protect species listed in the federal law as endangered is hugely problematic. The Federal Court of Appeal ruled in our favour, ordering the government to make public the Minister's decision on whether to recommend emergency protections for the sage-grouse. Then finally in December of 2013, an emergency order was issued.
This protection of sage-grouse habitat has helped out our feathered friends with an increase in the sage-grouse population in 2015 and 2016 to more than 200 birds.
At the same time, in 2014 the City of Medicine Hat and LGX Oil and Gas appealed the order in an attempt to force the federal government to quash or suspend the emergency order. In June of 2018 we were granted leave to intervene in this appeal so we will be back in court with our allies to ensure protection for the endangered greater sage-grouse remains.
Support Us
Your much appreciated donation keeps this work going!
Volunteer
Get in on the action and make a difference!