Write Wild: Tell Teal Jones what Stewardship looks like
Submitted by chloe on Thu, 03/02/2017 - 20:10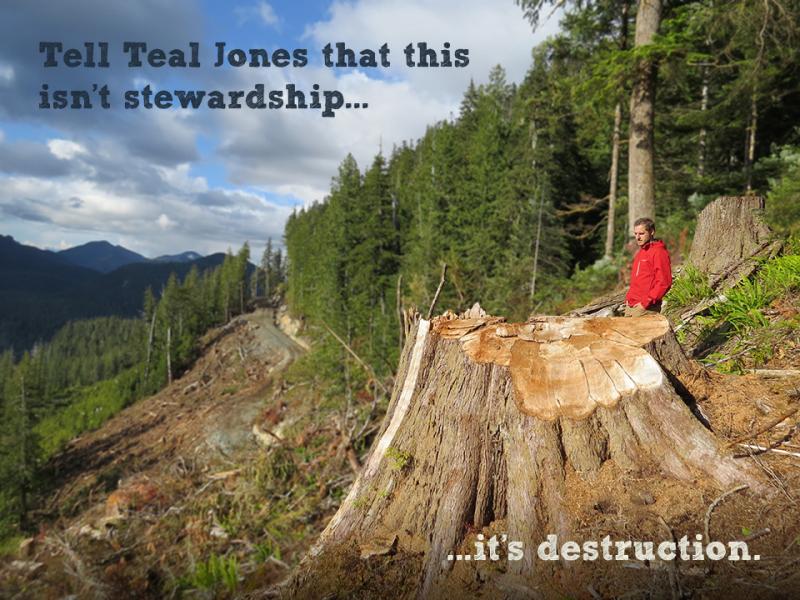 Teal Jones is the company currently liquidating the last of the old-growth rainforest in the Walbran Valley.
Despite widespread opposition from the public, municipal governments, and the BC Chamber of Commerce, Teal Jones is poised to destroy irreplaceable rainforest north of the Walbran River.
The company is renewing its Forest Stewardship Plan, so it's time to let them know that old-growth logging in the Walbran Valley is unacceptable. Don't forget to highlight your own connection to and experiences in the Walbran Valley – we're all stakeholders in this endangered forest.
WHEN SUBMITTING YOUR PERSONALIZED COMMENTS, PLEASE KEEP THEM RESPECTFUL AND COMPLETE ALL THE FIELDS.
---
Photo: Southern Walbran Valley after Teal Jones' clearcuts (WC Files)
Want to volunteer with us?
There are lots of meaningful ways to contribute to the work of the Wilderness Committee. Whether is helping out around the office, promotion events, or doing campaign specific outreach in your community, we can use your skills and passion!
Fill out our volunteer form today!
Contact Us
#202-3 Fan Tan Alley,
Victoria BC, V8W 3G9
phone: (250) 388-9292
fax: (250) 388-9223