Wilderness Committee Staff and Board of Directors
Staff
Beth Clarke, Development and Program Director, Executive Team member 
Beth joined the Wilderness Committee in 2010, after returning from eight years of working in Costa Rica in the area of organizational strengthening with a local social organization, and as a cooperant with CUSO-VSO. She has a Masters degree and work experience in international development, which has taken her to different parts of Africa and Latin America, as well as to nearly every province and territory in Canada. Originally from the Canadian prairies, she has dedicated the last 20 years to working, volunteering and writing for social, economic, political and environmental justice. Her free time is dedicated to her son.
Joe Foy, National Campaign Director, Executive Team member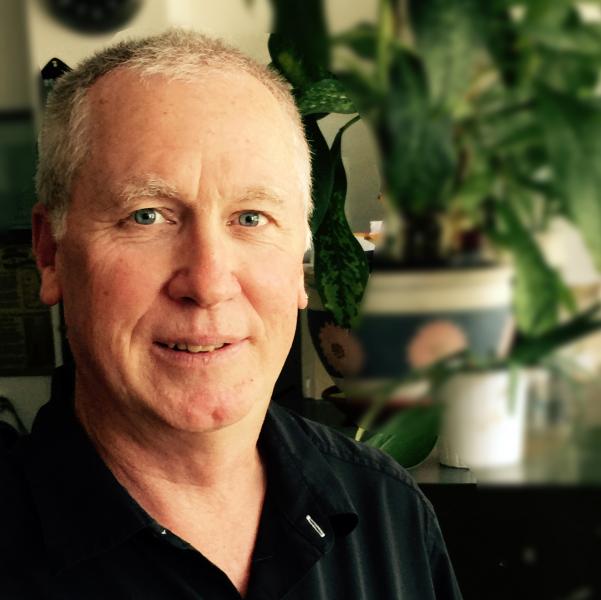 As a child growing up in the Fraser Valley, Joe loved to hike and fish in the country surrounding his home - but it was his love of the Stein Valley wilderness that led him to begin volunteering with the Wilderness Committee in 1984. In 1987 Joe became the Wilderness Committee's first paid campaigner and initiated the Lower Mainland Pocket Wilderness Campaign. Since then, Joe has been the driving force behind many of our campaigns, and has led the Wilderness Committee to successfully protect spectacular areas such as the Elaho Valley, Boise/Pinecone/Burke, and the Stein, Carmanah and Lower Walbran Valleys. Joe's passion for the wild shines through in his speeches at rallies, to media, and to the public. In all of his front line work, Joe is inspired and informed by his love for wilderness and the thousands of hours he has spent exploring BC's wild places. Here is a video clip of Joe in action defending BC's ancient forests.
Eliza Jarabelo-Magnaye,  Administration Director, Executive Team member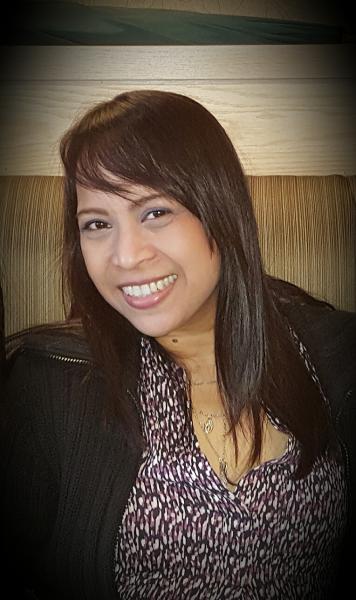 Eliza joined the Wilderness Committee in 2016 and is thrilled to make this amazing move. A proud mother of a 10 year old boy, Eliza grew up in tropical Philippines where she was a Physiotherapist and decided to shift to management. Eliza spent time in Dubai for many years as an Operations Manager, and earned her MBA from University of Phoenix in Arizona, USA. She spends her extra time as a volunteer at Burnaby Mental Health and Addiction as well as in St. Francis De Sales. She loves travelling and enjoy nature's splendor. Vancouver's captivating mountains and trees took her breath away and on that visit Eliza decided to live in the third most liveable city in the world. Eliza's recent move to Canada is eventful and she's loving every minute of it with her family.
Monalisa Amirsetia, Finance Director, Vancouver
Monalisa began volunteering for the Wilderness Committee while completing her psychology degree at UBC, and has been involved ever since. During a campaign with the Penan people of Malaysia in the late 1980s, she provided translation services, and helped to run the publicity and public outreach side of the campaign in Malaysia. Monalisa gained her accounting expertise while running her own company, and from a range of financial training and certification programs. She was hired on to the accounting department in 1991, where she is now responsible for most aspects of the Wilderness Committee's accounting system.
Estefania Ayala, Victoria Office and Canvass Coordinator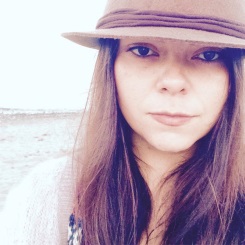 Estefania was born in Ecuador but for the past nine years she has worked and studied in Venezuela, Panama, Germany, the Philippines and Canada. A strong believer in grassroots and community-based social movements, she joined organizations working towards food security and conservation biology.  She has a BA in Business and International Studies and a MSc in Spatial Planning, which turned out to be very handy when it comes to fundraising strategies. She joined the Wilderness Committee in 2015 and currently enjoys coordinating the canvass team in Victoria. She always dreamt of living on an island so now she is just enjoying every bit of it!
Chad Carney-Leahy, Vancouver Canvass Director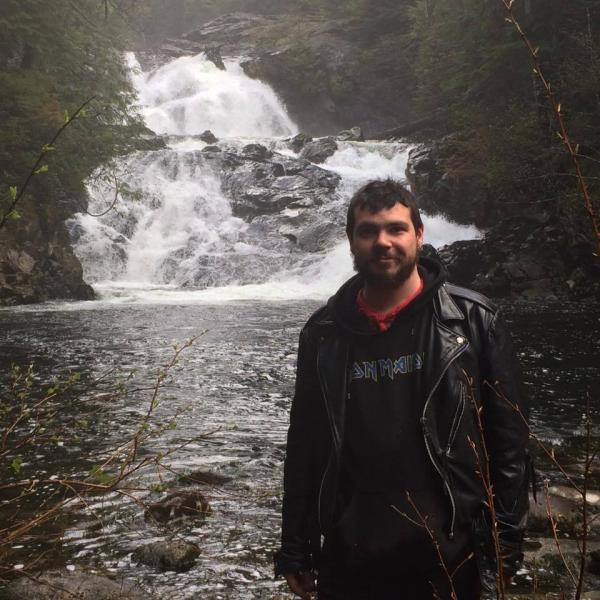 Chad grew up in Squamish, an old logging town that was quickly becoming an outdoor adventure town. Watching punk bands speaking on environmental issues inspired and spoke to Chad. Since moving to Vancouver and finding out about Woodfibre LNG being proposed near his hometown, he was motivated to leave his job in the construction sector to pursue environmental protection. Chad discovered the Wilderness Committee through finding out that his mother was involved in the protests at Clayoquot Sound and he's been with the Wilderness Committee since 2013. 
Torrance Coste, Vancouver Island Campaigner, Victoria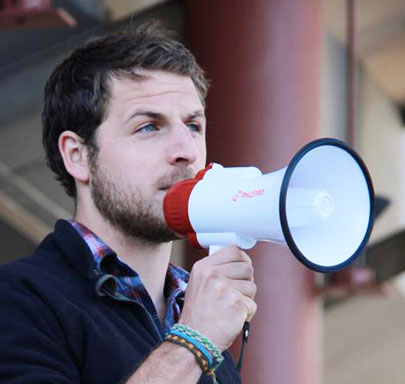 Torrance grew up on Vancouver Island in constant contact with nature, developing strong environmentalist values at a young age. He pursued this passion into university, studying geography and getting involved in the environmental movement as a volunteer. After graduating, Torrance volunteered and worked for several non-profit environmental and parks organizations on Vancouver Island, and travelled extensively in Latin America. Torrance joined the Wilderness Committee as Vancouver Island Campaigner in spring 2012, and is very excited to be a part of this grassroots, action-based organization. Torrance brings outdoor experience, local knowledge, and communications skills to the team. Torrance gets out into the woods as often as possible, and spends weekends exploring the back roads and hidden beaches on the Island, with friends or with his dog. Here is a video clip of Torrance speaking out in defence of Vancouver Island's Carmanah Walbran Provincial Park. 
Charlotte Dawe, Conservation and Policy Campaigner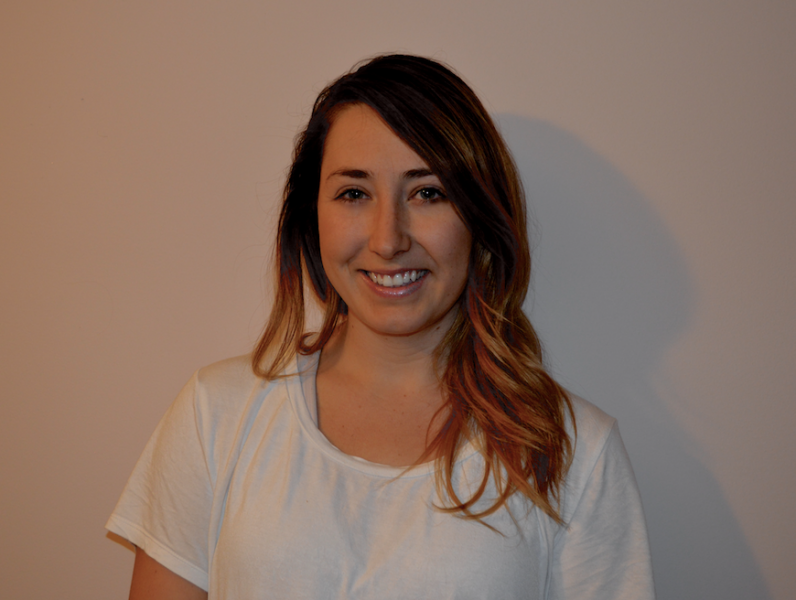 Charlotte grew up in Edmonton, Alberta, born into an adventurous family who took every opportunity to teach respect for animals and nature. Because of this, her passion for protecting wilderness and wildlife started from a very young age. After high school, she worked in Africa to help rehabilitate wildlife and relocate them to safe habitats. It was there that she realized the most effective way to protect wildlife is to protect their habitat. It was also there she realized that it is easier said than done. Returning from Africa, she studied Conservation Biology at the University of Alberta. She began to understand the complexity behind the issues of land management and wildlife habitat protection. She joined the Wilderness Committee as the new Conservation and Policy Campaigner in order pursue her passion in protecting wildlife and wilderness. She will be advocating for new, strong, and effective laws that will protect our wilderness. On the weekends you can find her hitting the slopes, backcountry camping, or cooking up food creations to test on anyone who is willing.
Deborah Drouin, Donor Relations Officer, Vancouver
Deborah joined the Wilderness Committee in 1997 in the donor services department. She handles the Wilderness Committee Trailblazers (monthly giving), manages our supporter database, processes donations, and supervises the preparation and distribution of supporter materials. Deborah also provides assistance in the finance and accounting department.
Sue Fox, Publications and Product Director, Vancouver
Sue Fox became involved with the Wilderness Committee in 1989 during a campaign to bring to light the destruction of the environment and culture of the Penan people of Malaysia. She is a graphic artist by trade and studied at both the Fanshawe School of Art and Design and the Ontario School of Fine Arts. Her graphic design background led her to the Wilderness Committee, where she co-founded the WILD campaign, and later became our communications director. Sue now oversees the creation and production of all of the Wilderness Committee's publications and is also responsible for our product department and many aspects of our public outreach program. Beyond her passion for saving wilderness and endangered species, Sue sits on the board of directors of City Farmer and owns her own graphic design company. Her hobbies include gardening and calligraphy, and she is involved with the birthing and midwifery movement as a Doula.
Isabelle Groc, BC Species at Risk Project Coordinator, Vancouver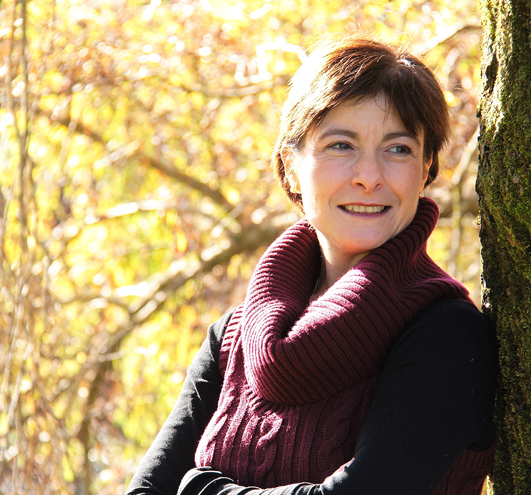 Isabelle joined the Wilderness Committee in 2010 with a determination to make a difference for BC's species at risk. She grew up in the South of France and has a master's degree in journalism from Columbia University, a master's degree in city planning from the Massachusetts Institute of Technology and an advanced certificate in wines and spirits from the Wine and Spirit Education Trust. Apart from campaigning for better protection for species at risk, Isabelle is also a freelance science writer and wildlife photographer focusing on environmental science, wildlife natural history and conservation, endangered species and marine ecosystems. A fellow of the Explorers Club, Isabelle has travelled to remote places to raise the profile of many little-known, elusive and under-appreciated threatened species, aiming to inspire concern and action for their conservation. In her free time, Isabelle is often watching French films, trying to be a better cook for her friends and feeling grateful for the time she gets to spend with her two children and her cat.
Emily Hoffpauir, Development and Public Engagement Coordinator, Victoria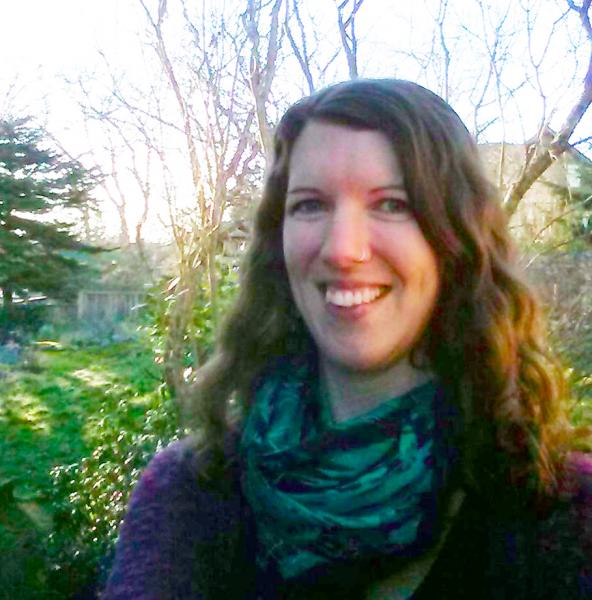 Emily joined the Wilderness Committee in November 2013 and is very excited to be a part of this amazing team! Emily has been passionate about environmental and animal welfare issues from a very young age. This – along with her love for exploring new places – has taken her around the world, where she has volunteered for several wildlife rehabilitation and environmental conservation organizations in Asia and Latin America. More locally, she has been actively involved in working with many non-profit environmental organizations across North America.  Over the years she has studied geography, environmental communication and education, organic gardening, and she has recently begun her Masters in Environmental Sustainability at Royal Roads University. The things that Emily enjoys most in life are swimming, kayaking, crafting, cooking/eating/growing food, finding ways to reduce plastic waste, manatees and gallivanting around the world.  
Michelle Johnson, Major Donor Relations Officer, Victoria/Vancouver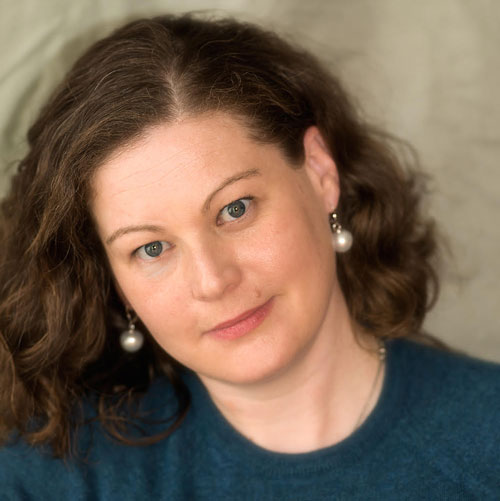 Michelle came to the Wilderness Committee in 2016 to serve our major donors, a special group of individuals who have pledged their financial support to defend Canadian wilderness. Michelle understands the importance of matching our community of supporters to projects that help the common good. She's always had a soft spot for big trees and for creatures great and small, above ground and under the ocean blue. A graduate "with distinction" from BCIT's Marketing Management-Fundraising Program, she also holds a Bachelor of Arts in Modern Languages from Trent University/ l'Université de Nantes. 
JP LeFrank, Distribution Coordinator, Vancouver
JP LeFrank is a photographer and photojournalist by trade and has submitted images to the Wilderness Committee for over 15 years. A childhood camper and lover of wild places, JP has always had a passion for protecting the wild, in particular, our old-growth forests. In his position as Printer/Distribution Co-ordinator, JP is happy to say our paper supplier ensures no trees were felled to produce our in-house printing for our supporters. An avid sportsman, you can find JP in the hockey rink, at the baseball diamond, or launching potatoes.
 
Aimee Macdonald, Development and Public Engagement Coordinator, Vancouver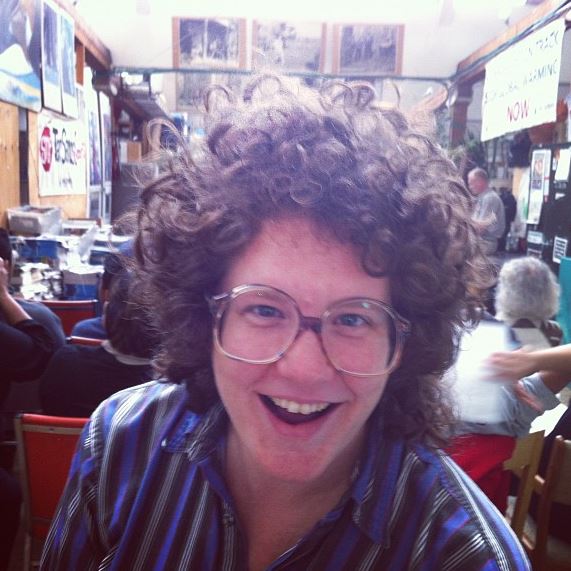 After completing her BSc in Biology and Environmental Science from McGill University, Aimee moved back to Vancouver to be near the ocean and mountains. When a Wilderness Committee door canvasser visited Aimee, she 'reverse canvassed' them for a job.  Aimee has worked with other organizations such as the Environmental Youth Alliance, where she worked on a community garden project in elementary schools, bridging concepts of food sustainability and urban gardening for youth. An active lover of the woods, Aimee can be found riding her bike between urban pockets of nature.
Shaine Macleod, Outreach Director, Toronto
With a passion for social advocacy, Shaine first became involved in the environmental movement while studying business. Eventually working full-time for many of the local grassroots organizations, by the summer of 2003 he joined WCWC re-establishing the Toronto office. Having made his life's work out of public outreach, Shaine believes that community awareness and involvement is a critical part of any successful campaign. As Outreach Director, Shaine coordinates the canvass office, educating the public on current issues. His goal is to renew and rebuild support in the "Big Smoke" of the Greater Toronto Area. In his free time, Shaine enjoys cycling and camping; as well, he has an avid enthusiasm for strategy games.
Peter McCartney, Climate Campaigner, Vancouver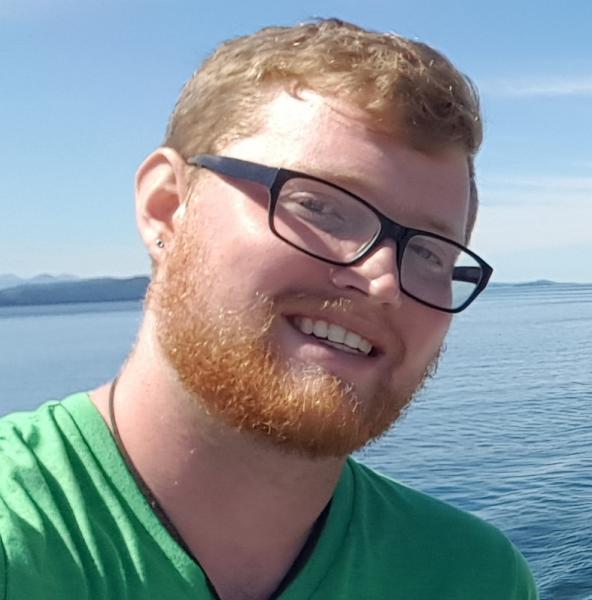 Peter McCartney grew up west of Calgary, nestled between the majestic Rocky Mountains and the towering headquarters of Canada's oil industry. Wilderness hikes, camping trips and days spent snowboarding inspired a lifelong love of the natural world. An innate sense of justice and a drive to speak truth to power led him to pursue journalism at Carleton University in Ottawa. There he found the story of the century. It's a story that couldn't be harder to tell - an invisible gas building up in the atmosphere that threatens life on Earth as we know it. Peter took it upon himself to learn everything he could about climate change and find ways to tell this story so the public would understand and take action. During a brief stint working overseas after graduation, he felt called back to Canada. He needed to do everything he could to prevent the expansion of fossil fuel exports that imperils the planet and the people who call it home. Now he's thrilled to be working with British Columbians to put a stop to these projects. In his free time, he can be found in his garden, on a mountain or enjoying one of Vancouver's lovely craft beers.
Eric Reder, Wilderness and Water Campaigner, Winnipeg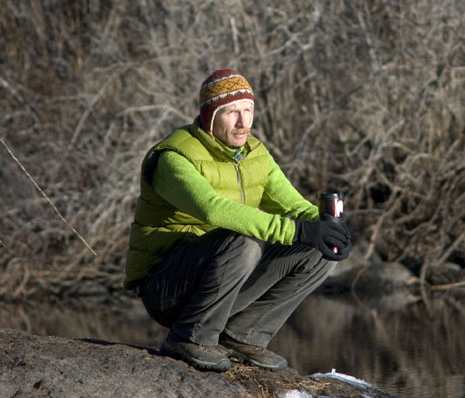 Eric has worked for the Wilderness Committee since 2003 as a canvasser. Eric is a multi-talented man who has performed successfully as a campaigner, publisher, photographer, director of a national sports organization, carpenter, communications director and coach.
His valuable work experience is complemented by a strong background as an avid and accomplished outdoorsman. First-hand knowledge of many wild spaces has instilled a deep appreciation for their beauty and value, strengthening Eric's resolve to protect them. Eric spent much of his youth in the wilderness east of Lake Winnipeg, starting with his first paddling trip at age four. Since then he has journeyed through much of Canada's wildlands, and many U.S. wilderness areas as well. Here is a video clip of Eric speaking about our campaign to protect Manitoba's at-risk woodland caribou population.
Matthew Sasaki, Operations Coordinator, Vancouver - ON LEAVE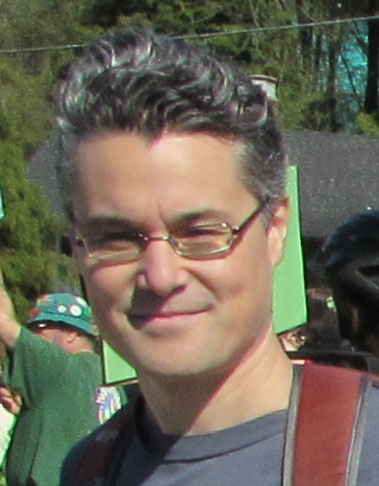 Many years prior to being hired by the Wilderness Committee in 2005, Matthew's early interest in health care made him an 'accidental activist': as a high school student, he learned of a public meeting about a proposal to burn garbage near his family's home. His mother asked him to go around the neighbourhood to alert people to attend the meeting. Upon viewing his community successfully defeat the plan, Matthew began realizing the importance of wildlife protection and wilderness preservation, and how integral they are to our well-being. He completed a degree in environmental studies and has spent numerous years working in the non-profit sector. He'll even fit in the odd gig on the piano when time permits, and, with his wife and son, tries to get into the wild as much as possible.
Geoff Senichenko, Research and Mapping Coordinator, Vancouver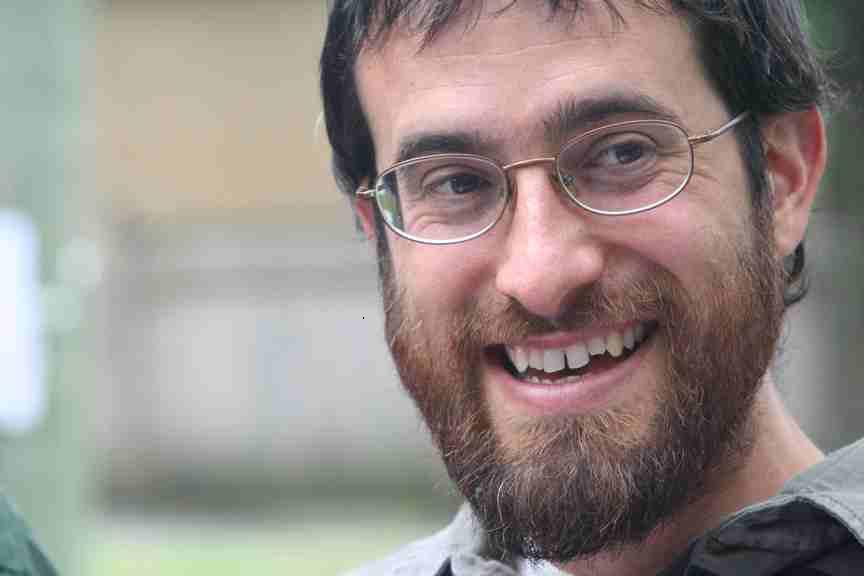 Geoff has had a love for wilderness and nature ever since he was a kid growing up and going camping with his family. Geoff studied ecology and environmental science at the University of BC and graduated in 1998. He then went on to do ecological consulting and ecosystem mapping work for several years. Geoff wanted to do more to promote wilderness conservation, so he joined the Wilderness Committee as a canvasser in 2003 and then became the organization's research and mapping director in the summer of 2004. He is responsible for mapping projects and providing research support to the campaigners. He also participates in field expeditions, as he enjoys hiking and exploring wilderness areas both in and out of work.
Perry Sky Jack, Graphic Designer, Vancouver
Perry came to the Wilderness Committee in 2010 as our graphic designer, and he is responsible for the design of all the Wilderness Committee's printed materials, as well as artwork for events and digital media. Perry gained his graphic design expertise while running his own company, working in design firms and training through Vancouver Film School's Digital Design program, in addition to other design certification programs. He likes to learn new styles and keep up with what's current, evolving his own style which is influenced strongly by his spiritual background and urban painting. In his spare time, he helps raise his two daughters, taking them out as much as he can.
 
Alex Hsuan Tsui, Communications Coordinator, Vancouver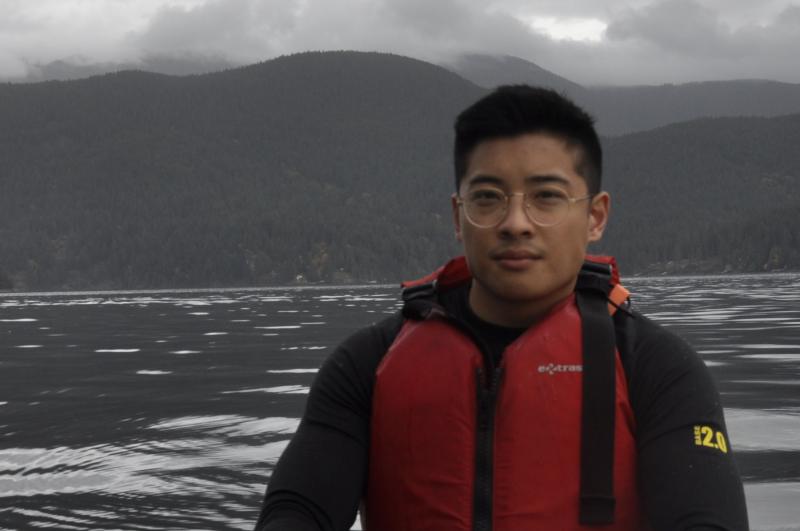 Alex spent his childhood wandering through the forests, mountains, creeks and rivers in North Vancouver where he grew to love nature. In high school, he joined the Environmental Club and was immediately hooked on helping the environment. At the age of 17, Alex decided he was going to make a career out of it. Since then he has attended one of Canada's top journalism schools, Ryerson University, for his Bachelors of Journalism and began working at the Wilderness Committee. Alex can be found taking pictures in the middle of rallies, exploring forests and mountains or bent over his computer wondering about the merits of the Oxford comma.
Chloe Willes-Speakman, Campaign Assistant, Vancouver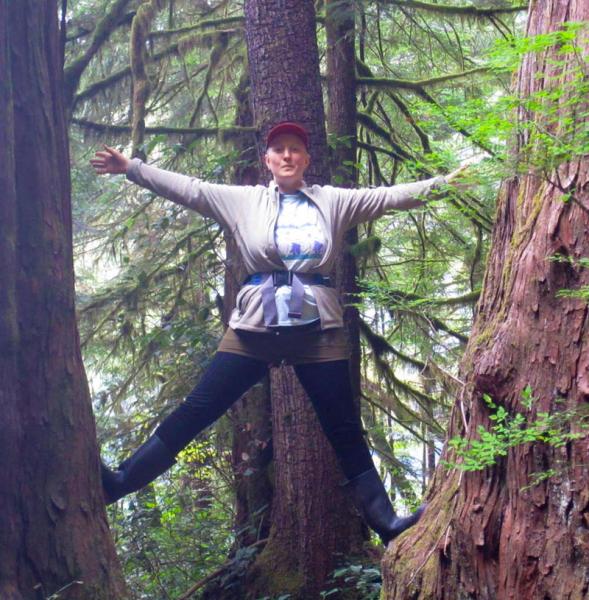 Chloe started canvassing for the Wilderness Committee in 2014 after earning her B.Sc. with specialization in Ecology and became a full time staff member in 2016. She loves plants & animals! She does support work for many WC campaigns and helps prevent the Vancouver office from falling apart. Chloe is queer and believes in anti-oppression.