Mayoral Fast Pitch and Forum: The Environmental Needs of Winnipeg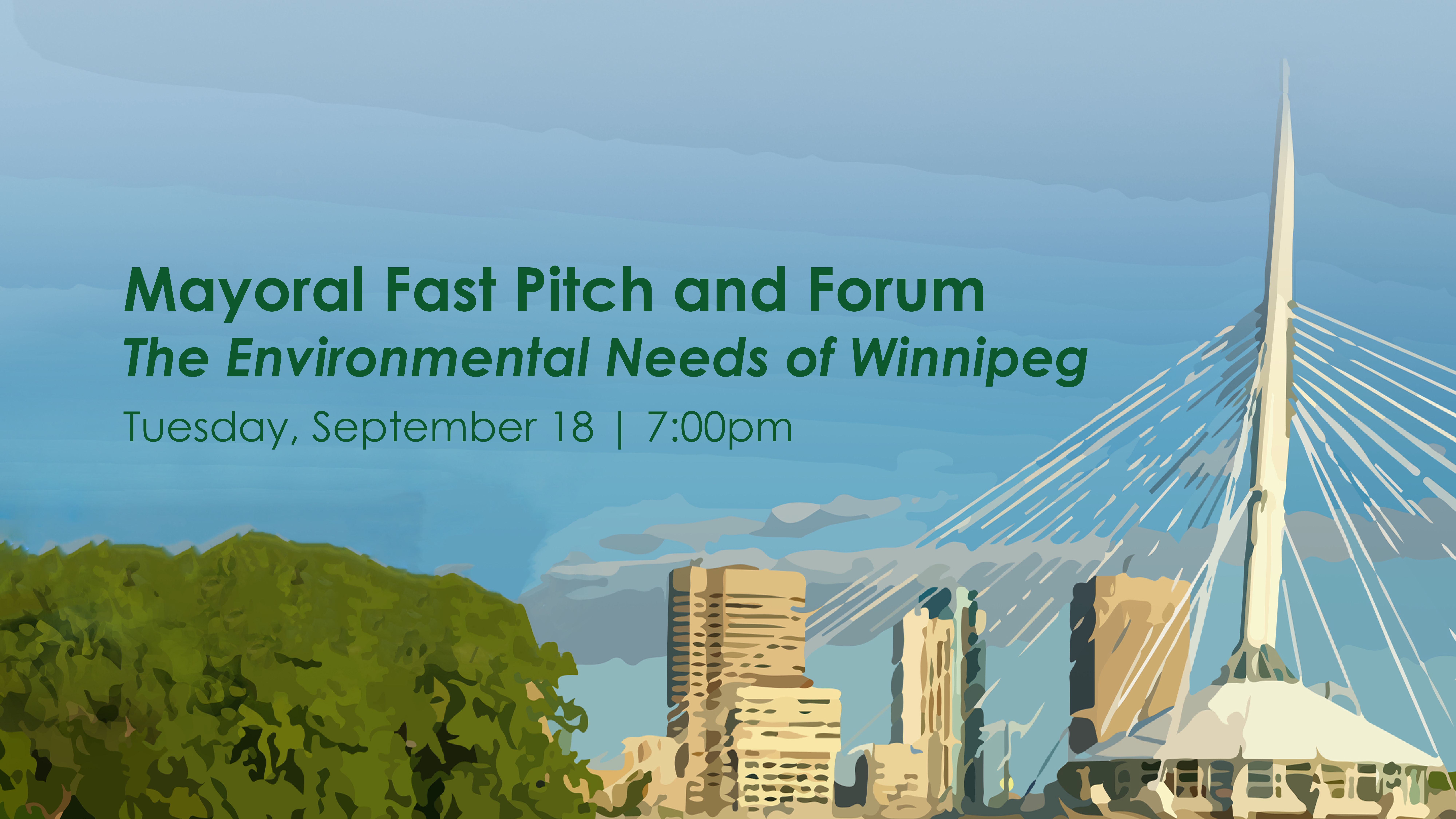 Tuesday, September 18, 2018 6:30pm - 9:00pm
Eckhardt Gramatte Hall, University of Winnipeg, 515 Portage Ave, Winnipeg, MB R3B 2E9
Join us for an evening of fast-pitch environmental policy and pressing questions for Winnipeg's mayoral candidates. Learn their best ideas and find out what their plans are to keep your environment healthy, clean and sustainable.
This event is co-hosted by the Manitoba Eco-Network, Climate Change Connection, CCPA , Functional Transit Winnipeg, Transition Winnipeg, Manitoba Energy Justice Coalition, Green Action Centre, Bike Winnipeg, the Green Action Committee of the First Unitarian Universalist Church of Winnipeg, the University of Winnipeg's Sustainability Office, The University of Manitoba's Sustainability office, Prairie Climate Centre, and the Winnipeg Trails Asociation.

Doors will open at 6:30pm at Eckhardt-Gramatte Hall on the University of Winnipeg campus. Event will begin at 7:00pm. 

Free event | All are welcome | Accessible venue 

Refreshments will be served.