POSTPONED—Vancouver withNature2020: tree flashmob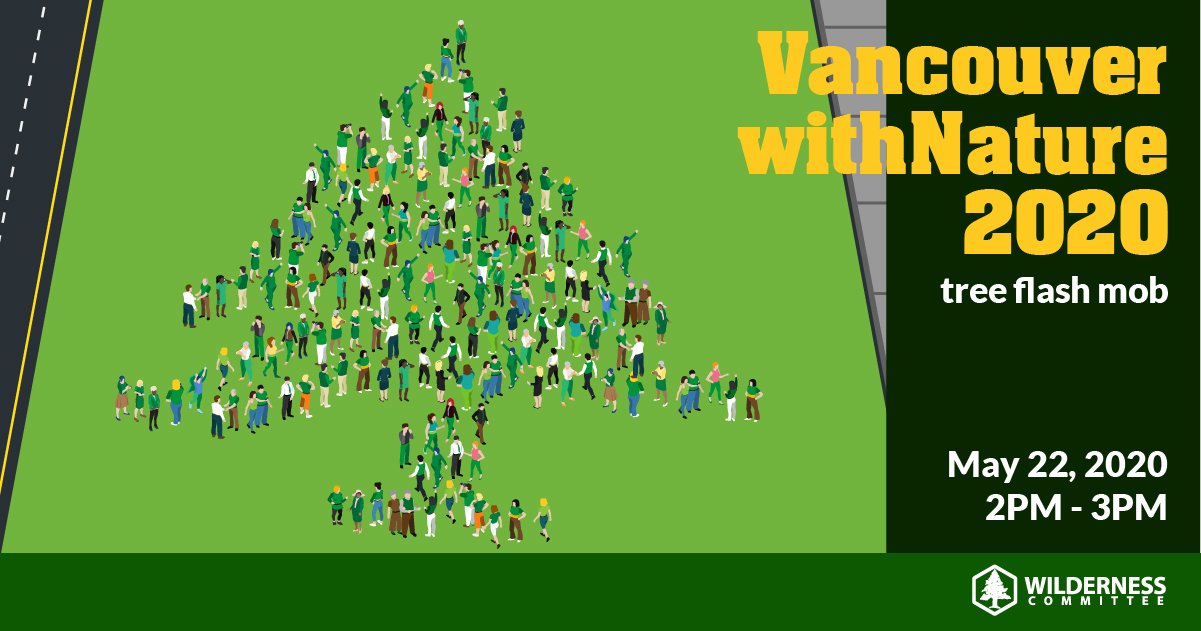 Friday, May 22, 2020 1:00pm - 3:00pm
POSTPONED: It is with regret that we have decided to postpone our Vancouver with Nature event.
We have taken this decision in order to be cautious and responsible about not spreading COVID-19. Guidelines for social distancing are recommended at 1-2 metres and we don't feel like we can guarantee that at our event. There is also increasing uncertainty that people will be attending public events as our behaviour is changing daily in response to sudden news.
We are optimistic we can hold this event at some point in the future. Thanks for your understanding.
2020 is a pivotal year for deciding the future course of the planet and humanity, with five critical international conferences on environmental issues during the year. 
June 2020: UN Oceans Conference, Portugal
July 2020: UN Sustainable Development Goals Conference, New York
September 2020: UN Leaders' Biodiversity Summit, New York
October 2020: UN Biodiversity Conference, China
December 2020: UN Climate Change Conference, Scotland