Write Wild: Tell Canada's government – Site C Dam construction must stop now!
Submitted by chloe on Tue, 04/26/2016 - 20:22
We have to stop the Site C dam.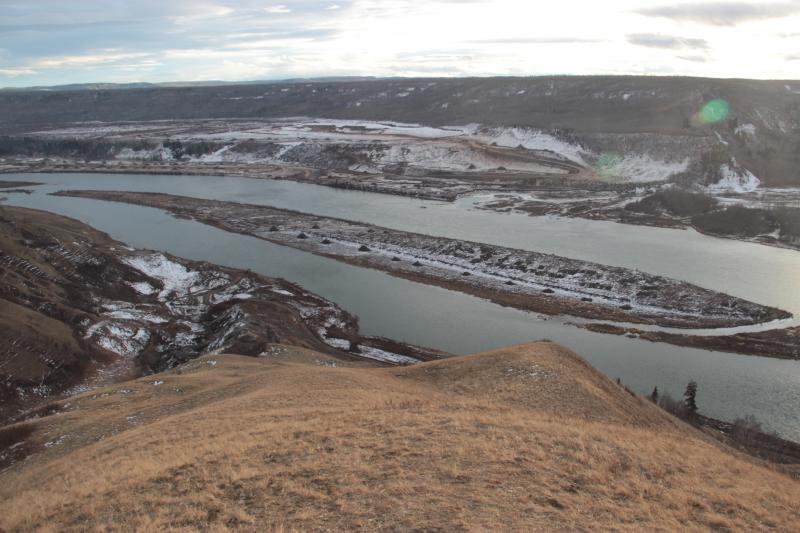 The federal government of Canada on July 27 2016 issued permits necessary for construction of the Site C dam to continue – despite Prime Minister Trudeau's promise to respect the rights of Indigenous peoples. The permits allow the destruction of fish and wildlife habitat as well as impeding transportation on the Peace River - even though First Nations court challenges of the dam are still pending.
Please write a letter to Prime Minister Trudeau, the Fisheries, Transportation, Environment and Justice Ministers, as well as your own MP. Explain how much you want Site C dam construction to be halted. Tell them to stop issuing permits that facilitate dam construction.
Our fabulous new letter-writing tool automatically finds your MP and sends it to their inbox!
WHEN SUBMITTING YOUR PERSONALIZED LETTER, PLEASE KEEP IT RESPECTFUL AND COMPLETE THE FIELDS TO INCLUDE YOUR FULL NAME AND CITY OF RESIDENCE
---
Photo: Site C construction on the Peace River (Joe Foy).