The Future of Feasting: A Climate Fall Supper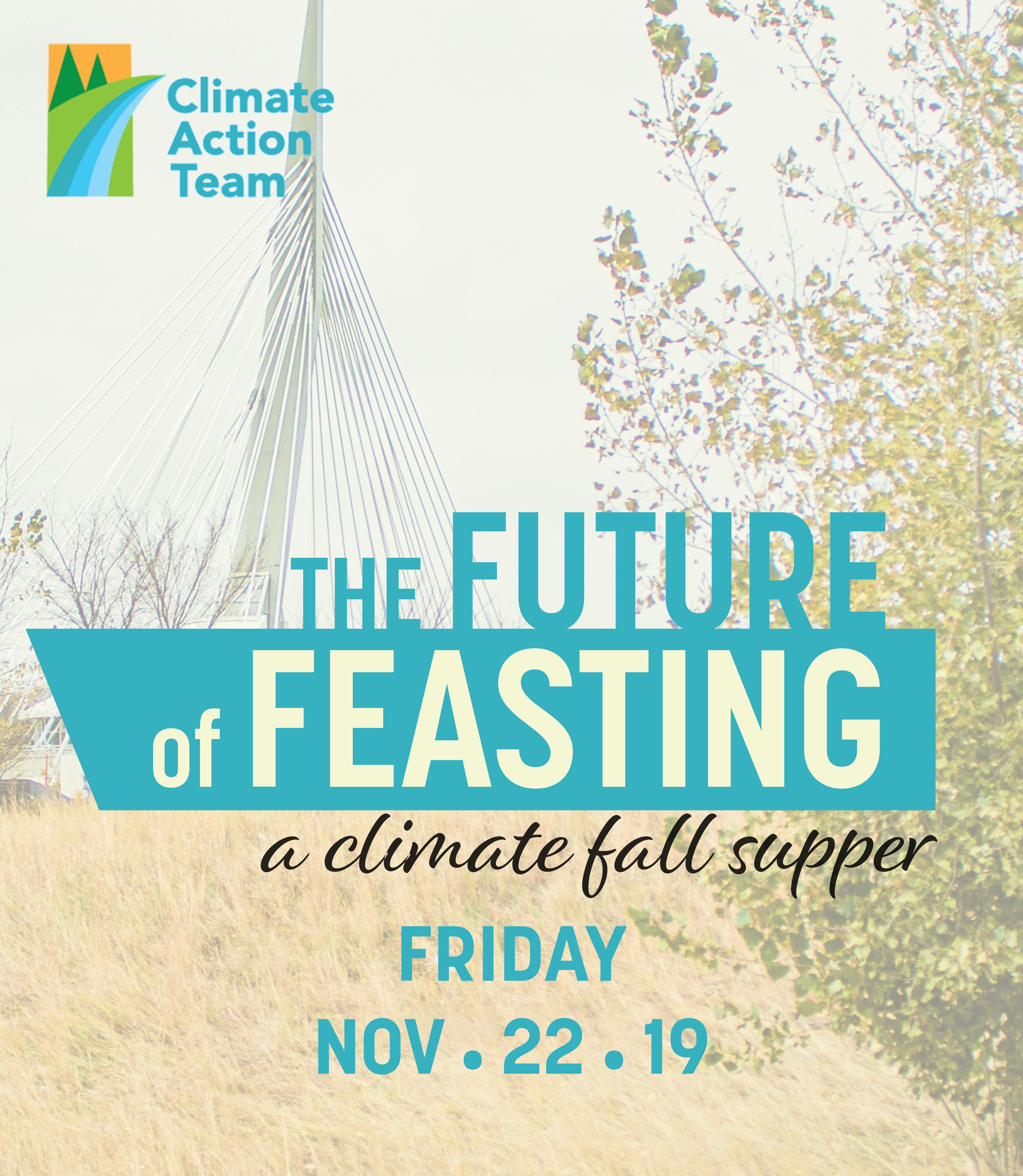 Friday, November 22, 2019 3:00pm - 7:00pm
Red River College - The Roblin Centre- 160 Princess St.
How will we feed ourselves in a zero-carbon world? Learn about & discuss what's necessary & possible in breakouts, a panel, & a local meal.
To prepare for and respond to the climate emergency, we will need to feed ourselves locally without synthetic fertilizers and without diesel for the machinery. How can we do that? What is being done to move us in that direction now? Agriculture may contribute about ⅓ of Manitoba's greenhouse gas emissions but it is also a huge part of the solution. What is needed to achieve that goal and still enable farmers to stay on the land?
Date: Friday November 22
Time: 5:00 PM to 9:00 PM
Location: Red River College - The Roblin Centre- 160 Princess St.
Come out to a Climate Change Future Feast! Enjoy a locally-sourced meal from Diversity Foods. Learn and be inspired in breakout sessions and participate in a discussion with a panel of food system experts as we try to come to grips with this challenge.
This event is organized by the Climate Action Team and is supported by the Winnipeg Foundation and Red River College.
Please note: There are reduced-price tickets available above. If price still presents a barrier for you, please reach out to us at 204-942-9292 to request other arrangements. We want you there!