Welcome to our Manitoba Office. Since 1999 Wilderness Committee staff have been on the ground in Manitoba, pushing for protection of wild spaces, wild species, and healthy communities. Our first campaign in Manitoba was to end logging in provincial parks, which we had success within 2008 when all but one Manitoba Park banned logging. We continue to press for an end to mining and all industrial activity in provincial parks.
Since then, we work on many additional issues. On the east side of Lake Winnipeg lies the Heart of the Boreal, the greatest intact forest left on earth, and we have been campaigning to have lands and waters here protected according to the wishes of local First Nations. Lake Winnipeg drains the largest watershed for its size on earth, and the water flowing into the lake is being degraded, threatening the health of Lake Winnipeg. Our campaign to protect Lake Winnipeg is focused on changing attitudes and actions upstream in the watershed. Boreal woodland caribou live in remote and intact old forests, but developments like logging continue to shrink their habitat. We continue to press to save this iconic species. A low carbon future is needed now, and we are pushing to end fossil fuel developments and new pipelines while ensuring that Manitoba's hydroelectricity is managed in a just way for First Nation communities. 
Please join us in our work! Scroll down to take action; and volunteer, donate, or shop online for eco-gifts, cards and calendars.
Featured Campaign Updates
Reports & Publications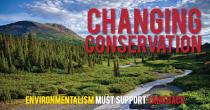 Discover the pivotal role of Indigenous-led initiatives in safeguarding our environment. Learn how respecting Indigenous laws and returning land authority can foster a sustainable, harmonious future. Join the movement towards a healthier, equitable world.
Join Our Team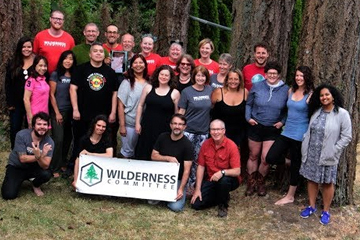 Working for the Wilderness Committee is a rewarding experience, and a chance to make a difference.
Volunteer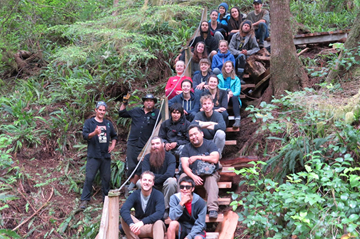 Our volunteers are essential to our work. Get great experience, meet like-minded folks and help preserve our Canadian Wilderness!
Get Manitoba action alerts