People like you have been on the ground with us over 35 years! Together, we're working tirelessly to protect Canada's life giving biological diversity through strategic research and grassroots public education in the following areas:
Featured Campaign Updates
Reports & Publications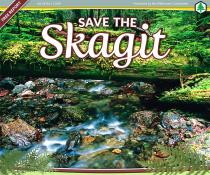 Read the full paper here. Click here for the mobile-friendly version. End logging and mining threat The Skagit River rises in the Cascade Mountains from wetlands, rivulets and tarns located on both sides of the 49th parallel, eventually entering the Salish Sea near Mount Vernon, Washington. The area...