People like you have been on the ground with us for almost 40 years! Together, we're working tirelessly to protect life giving biological diversity in Canada through strategic research and grassroots public education in the following areas:
Featured Campaign Updates
Reports & Publications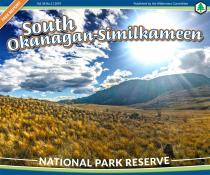 There's nowhere else in the world quite like the South Okanagan. In one day you can visit native bunchgrass grasslands, endangered antelope-brush ecosystems, rolling hills of ponderosa pines and mountain tops which offer views of a thousand summits.These unique wild spaces are becoming more rare and in desperate need of protection.