Welcome to the Wilderness Committee's Ontario Field Office!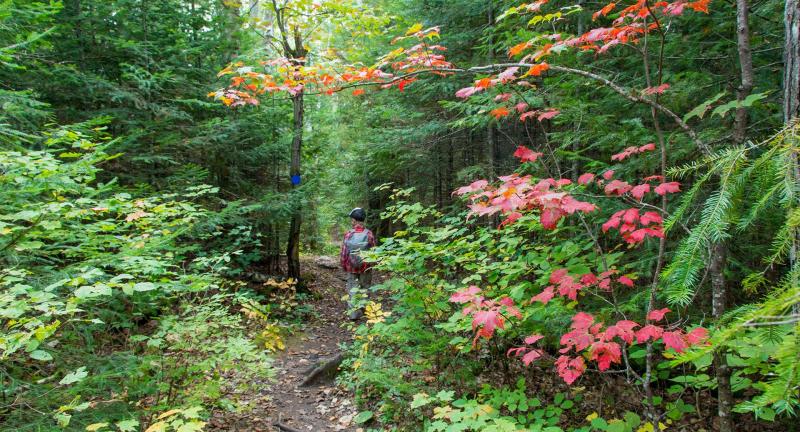 The Wilderness Committee began working in Ontario in the early 90s with a chapter of concerned citizens in Ottawa looking to speak up for wilderness and wildlife on the doorstep of Canada's parliament. Back then we were fighting phase two of the James Bay hydroelectric-power development.
Since that time, we established our Toronto office in the mid-90s and a door-to-door canvass to spread the word and garner support for our work protecting wild places. This canvass has expanded to Ottawa and thousands of Ontario residents have joined our grassroots, nation-wide people-powered movement to protect wild nature. Today we have grown to 60,000 supporters from coast to coast to coast.
We work to protect wildlife, save bees and wild pollinators from the deadly impacts of neonicotinoid pesticides, safeguard parks from industrial development, expand our parks and protected area system and fight for a safe climate by opposing fossil fuel projects such as the TransCanada Energy East pipeline and the carbon pollution it brings.
The Wilderness Committee works with like-minded environmental groups and has partnered with Ecojustice to speak up for this country's endangered species and to ensure that the federal government honours and enforces the Species at Risk Act. Our work to protect killer whales, greater sage grouse, southern mountain caribou and spotted owls has resulted in precedent-setting legal victories and better protection for Canada's at risk wildlife.
Our 'Save the Bees' campaign was launched in 2013, on the heels of massive bee and wild pollinator deaths linked to the use of neonicotinoid (neonics) pesticides on corn and soybean crops in Ontario and Quebec. We have presented to the Senate, distributed more than 100,000 newsletters across Canada in defense of bees and wild pollinators, given presentations to beekeepers and the general public, given dozens of media interviews and held outreach booths at farmer's markets.
For more than 35 years the Wilderness Committee and our supporters have helped to protect millions of hectares of wilderness in Canada through the creation of parks and protected areas. As part of our organization's parks defence campaigns, in 2015 we were on the ground in Algonquin provincial park. Algonquin Provincial Park is the last place where commercial logging is desecrating Ontario's provincial parks. Despite logging industry claims of how well they manage the forests, the infrastructure of roads and the constant logging are turning Algonquin into a tree plantation instead of the natural wilderness we cherish.
Check out our 2015 publication on the impacts of logging in Manitoba and Ontario parks
Our work for a safe climate supports transitioning to a low-carbon economy and fighting against damaging, carbon-intensive industries. Supporting a healthy climate means we oppose the federal government's continued promotion and expansion of the tar sands through the Energy East pipeline and work to support solutions for a clean economy.
For these reasons and many more, we invite you to join us!