Algonquin Park old-growth forest project
Wednesday, July 06, 2022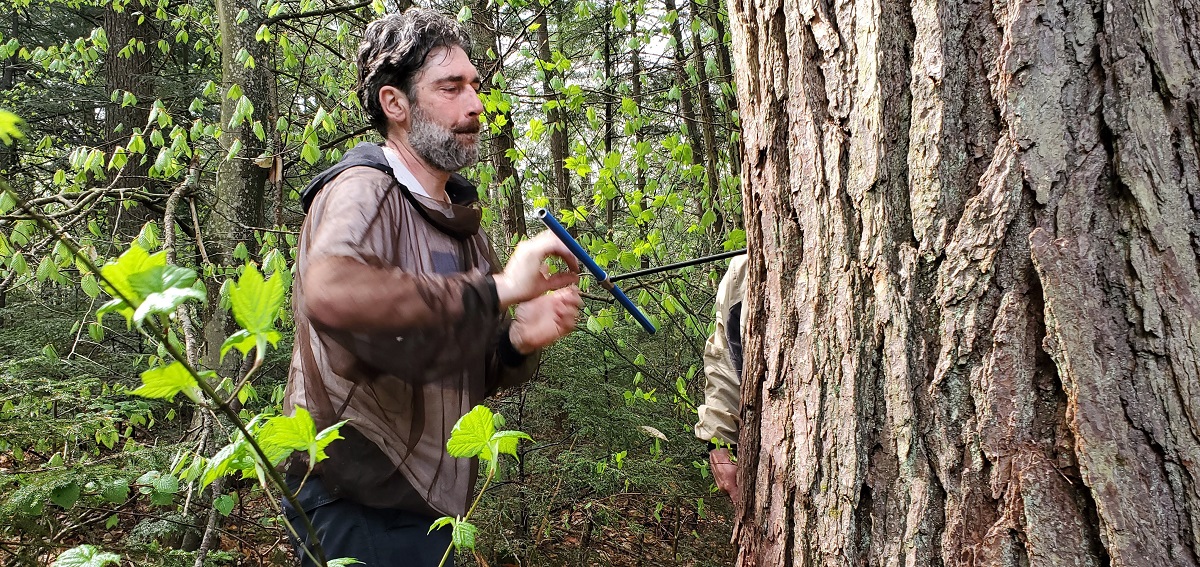 We're researching old-growth forest stands in Algonquin Park with Ontario ecologist Mike Henry. The 2022 scientific surveys will take place in locations that are still unprotected from logging with the goal of raising public awareness of what's at risk as long as Algonquin remains open to industrial activity. Stay tuned for reports of the findings, and don't forget to use our action tool below to call for full protection for Ontario's iconic park.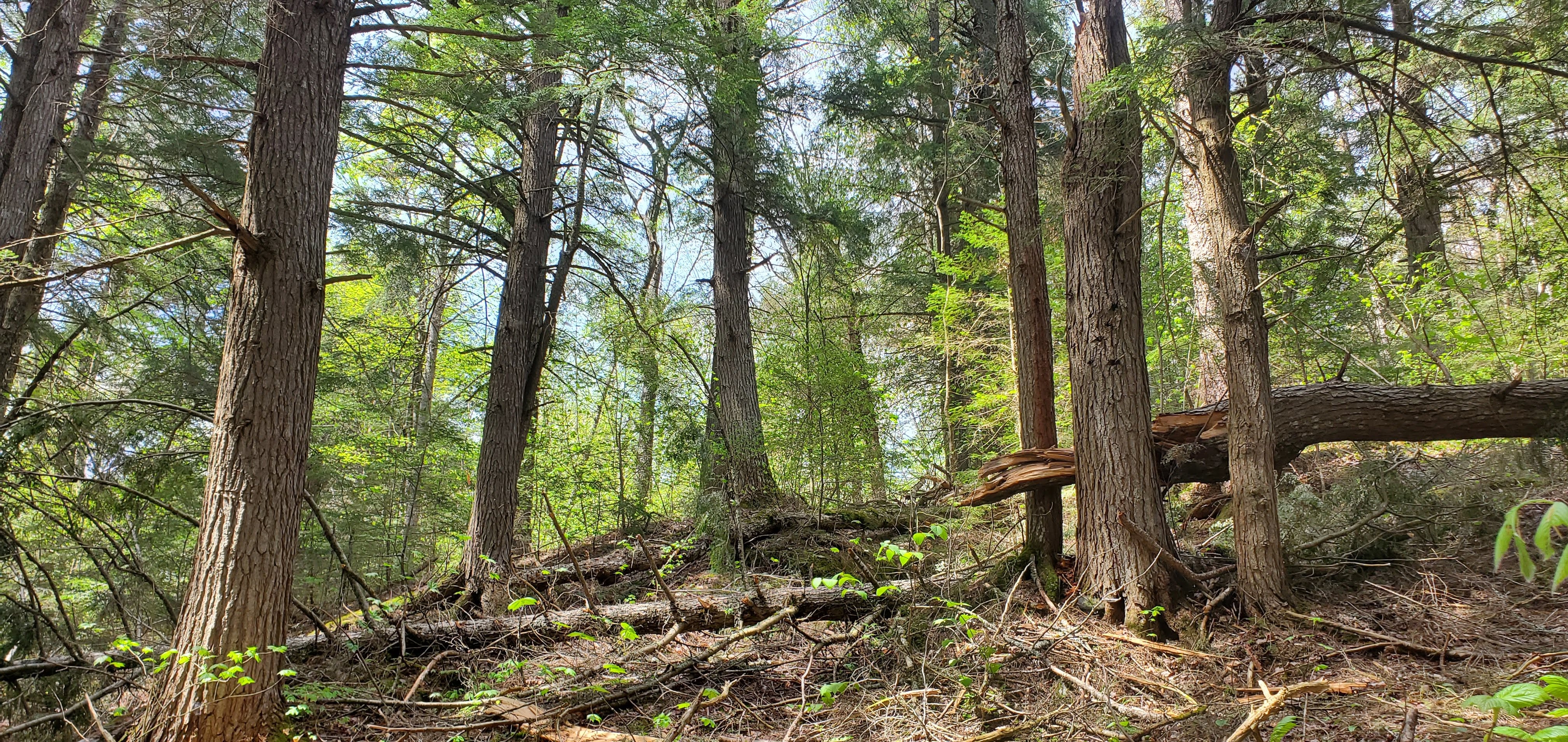 "We know there are pristine old-growth forests in Algonquin Park that are available for logging — we've found trees over 400 years old in these forests, but the government has no process to identify and protect them. We're trying to pick up the slack and at least identify the most significant unprotected old-growth stands. Algonquin Park is very important for its globally significant concentration of old-growth hemlock and hardwood forests. These forests are reservoirs of biodiversity and genetic diversity of trees, and they store vast amounts of carbon to help mitigate climate change. It will take millenia to recover what is lost when an old-growth forest is logged, but the problem of unprotected old growth in Algonquin Park is not being taken seriously by policy makers." — Mike Henry
Mike Henry, along with Dr. Peter Quinby literally wrote the book on old-growth forests in Ontario.
It's time to end logging in Algonquin Park
Fancy meeting you here at the end of this article! Care to hang out together for a few more sentences?
The campaign you just read about is one of about 20 we're actively working on at any given time. And the person who wrote this article is the same campaigner who's asking you to take action, who's calling on our legislators to make changes and who's in the field to bring you photos, videos and stories documenting this issue.
Did you notice how we're a bit distinct, that we're not afraid to call out the industries or governments that threaten what's wild? Unlike other groups, we're almost 100 per cent* "people powered." Individuals like you who care give what they can, when they can. No corporate or government funding restricts our strategies, our actions or our voice. That's how we stay a lean, nimble and unequivocally relentless voice for wilderness, wildlife and the climate. That's why we'd love it if you'd consider joining us by making a monthly donation to the Wilderness Committee today.
LET'S MAKE A DIFFERENCE TOGETHER
We've already established you like to read to the end, so here's the fine print. It's 96 per cent of our funding which comes from individuals like you and me. About four per cent of our total funding comes from a few grants from foundations. Every gift — no matter the size — has an impact and powers our work for nature.