Toxic green-blue symptoms of our water care
Friday, August 09, 2019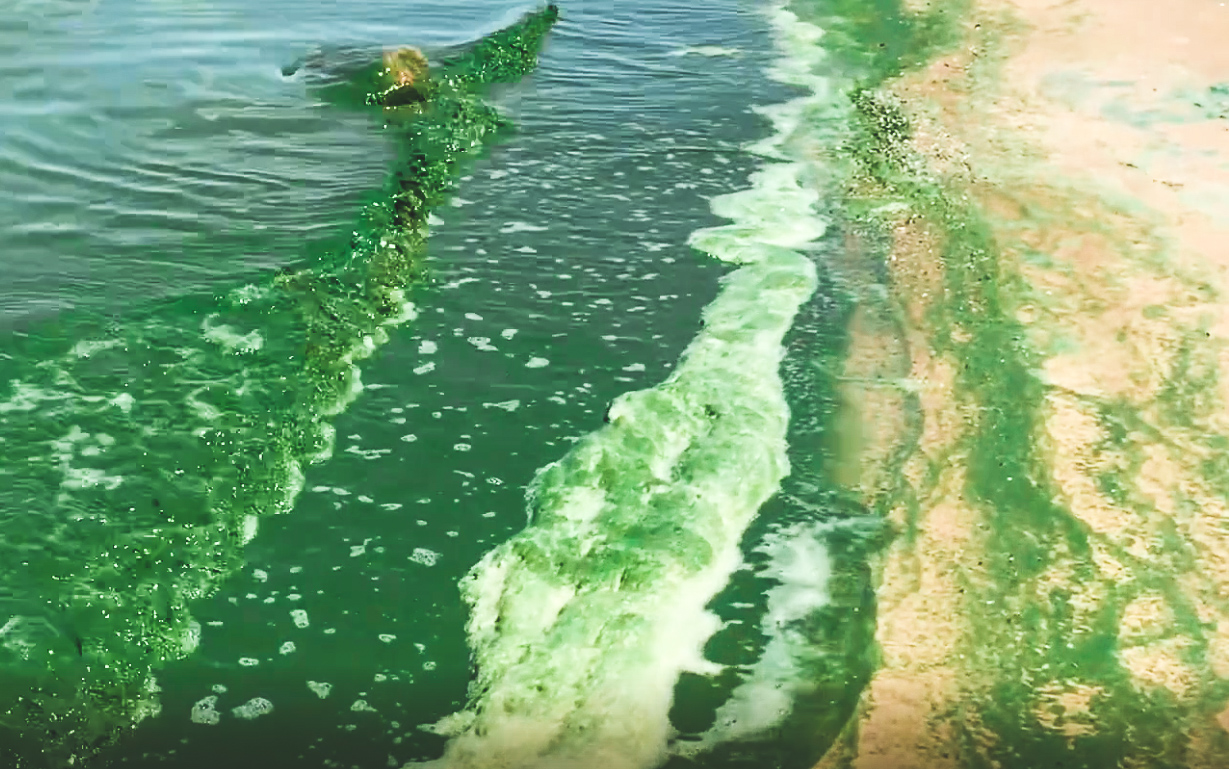 Lake Winnipeg is again making news headlines as ugly algae blooms rear up in the height of this summer's heat. So what's the root of the problem? Too many nutrients. And no it's not a problem of too much Vitamin C; it's too much runoff containing phosphorus. The phosphorus comes from human and animal waste and fertilizer that's not managed properly.
We've heard about how the City of Winnipeg's North End wastewater treatment plant — which the province mandated to be upgraded way back in 2005 — still has no plan for fixing its nutrient problem and is asking for more time. This plant accounts for, on average, only 5 per cent of the phosphorus getting into Lake Winnipeg. We still need to tackle the remaining phosphorus flowing into the lake.
One solution for Lake Winnipeg's ailments will have broad benefits to our lives — ensuring natural vegetation keeps our agricultural lands separated from our waterways. Nutrients and farm chemicals applied to industrial agricultural land can be contained with better buffers, like windrows and grass strips. And in turn, we'll provide habitat for pollinators, store carbon in healthier soil to benefit our climate and improve water health. 
When you drive in the country, on any highway in the province, you'll see fields ploughed and seeded right into the ditches with no barrier between industrial agriculture process and natural vegetation. Take a look for yourself and see how private monoculture croplands are bleeding herbicide and fertilizer out of the fields and into the public buffers around our water. We're losing the nature that once benefited our society.
Lake Erie and Lake Winnipeg share similar traits — immense, shallow lakes being overloaded with nutrients — and consequently similar algae problems. However, policymakers around Lake Erie are decades ahead of Manitoba's policymakers in trying to increase water health. We can look to Lake Erie policy when we look for Lake Winnipeg solutions, as we did when Wilderness Committee published the report Lake Overload in 2017. 
That same year, the former environment commissioner of Ontario stated one-third of the excess nutrients getting into Lake Erie were from agricultural runoff. The same holds true for Lake Winnipeg and we need to address this problem. 
But the change to more nature in our watersheds will only happen when our elected officials actually work on the problem. Please use our letter writing tool to raise your voice for putting nature back in our watersheds by clicking here. 
To turn the tide for troubled Lake Winnipeg, we need to better care for our waters across the lands. There's no single fix that will do, but letting nature do the work across the watershed is a big part of the solution to Lake Winnipeg's woes.
For the water and the wild,
Eric Reder, Wilderness and Water Campaigner