Manitoba's Road to Resilience Launch Event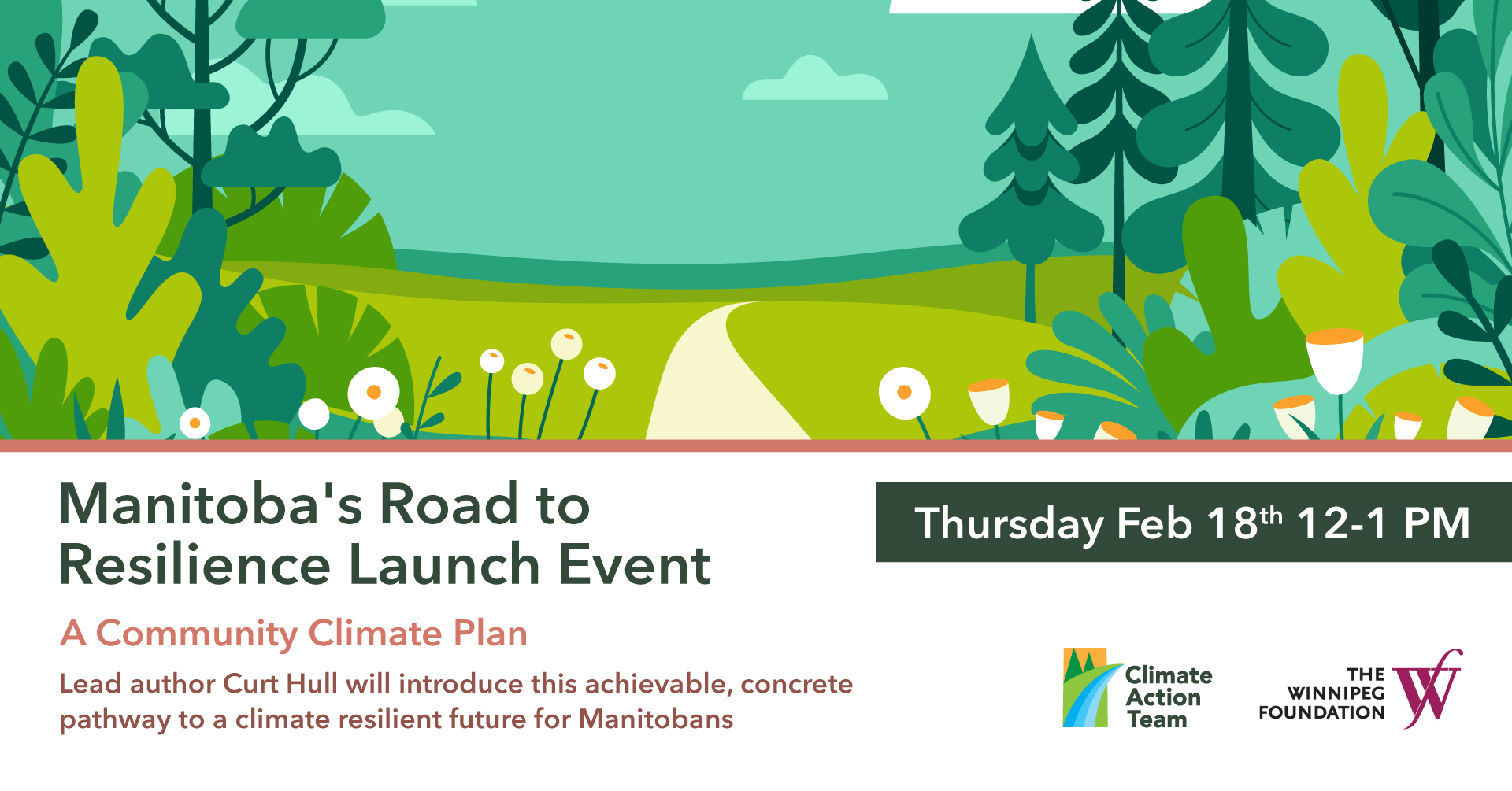 Thursday, February 18, 2021 12:00pm - 1:00pm
Online via Youtube
Manitoba can meet the goals set out in the United Nations' IPCC's 1.5 report. We have a community climate plan to do it. 
Manitoba's Road to Resilience is an achievable and concrete pathway to a climate resilient future. It lays out what is needed in order for us to feed, shelter, transport and produce electricity without the use of fossil fuels, with foundational chapters on nature, green jobs and the human impacts of climate change.
Under the pretext of being "practical," many governments have chosen not to publicly discuss the urgency and scale of work required to adequately address the climate crisis. That means it is up to the community to find a pathway forward, and Manitoba's Road to Resilience can provide the footholds. We want communities to read it, discuss it and add to future updates.
Learn more at the launch livestream! Watch on the Climate Action Team Youtube channel and sign up here to receive a reminder email!