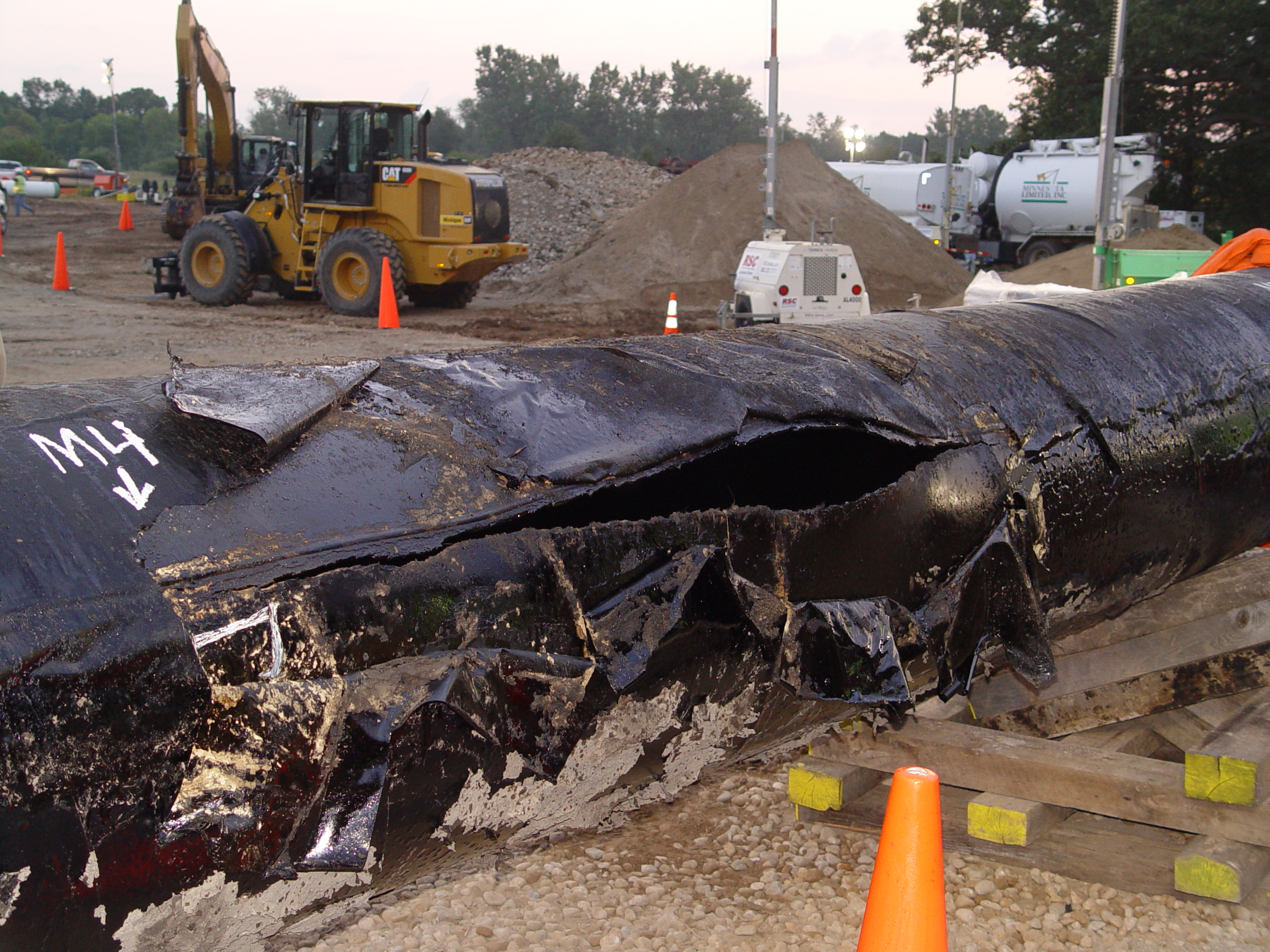 What happened?
In July 2010, a 30-inch Enbridge Energy pipeline burst in the rural area of Calhoun County, Michigan. The ruptured pipeline spilled approximately 20,000 barrels of tar sands diluted bitumen (dilbit) into Talmadge Creek, a tributary of the Kalamazoo River.
The thick, heavy oil polluted more than two miles of Talmadge Creek and almost 36 miles of the Kalamazoo River, and cleanup efforts were still not complete even two years after the incident. About 150 families have been permanently relocated due to noxious fumes and health concerns, and most of the contaminated stretch of river remained closed to the public until June 2012.
Diluted bitumen from the oil sands uses toxic chemicals to reduce the viscosity of the oil so that it can be transported by pipeline. These chemicals may include benzene and other potential carcinogens. When a dilbit spill occurs in a marine environment, the toxins evaporate into the air and the heavy oil separates and sinks to the bottom. After the Michigan spill, fumes released by the spill caused headaches, nausea, dizziness, coughing and fatigue among local residents. These fumes remained for weeks, and could be smelled up to 50 kilometres away.
Cleaning up the bitumen in the river also posed unique challenges, as officials had little experience dealing with spills involving this type of oil. Because it sank to the bottom, traditional techniques such as skimming were ineffective, and the new task of cleaning up submerged oil proved to be much more difficult and expensive.
Two years after the spill, the U.S. Environmental Protection Agency (EPA) released a scathing report of Enbridge's poor response to the incident, citing organizational failures and a lack of attention to safety procedures. And in October 2012, the EPA ordered Enbridge to return to the site of the spill for additional clean-up, after the company had left claiming the work was complete.
Read more about the Kalamazoo oil spill...
InsideClimateNews has produced series of informative, thought-provoking articles about dilbit and the spill in Kalamazoo.
Follow the links below to learn more:
Photo: The ruptured section of pipe that spilled thousands of barrels of tar sands oil into the Kalamazoo River (from U.S. National Transportation Safety Board).