Paddle For Protection 2019: A Day Trip On The Lower Bird River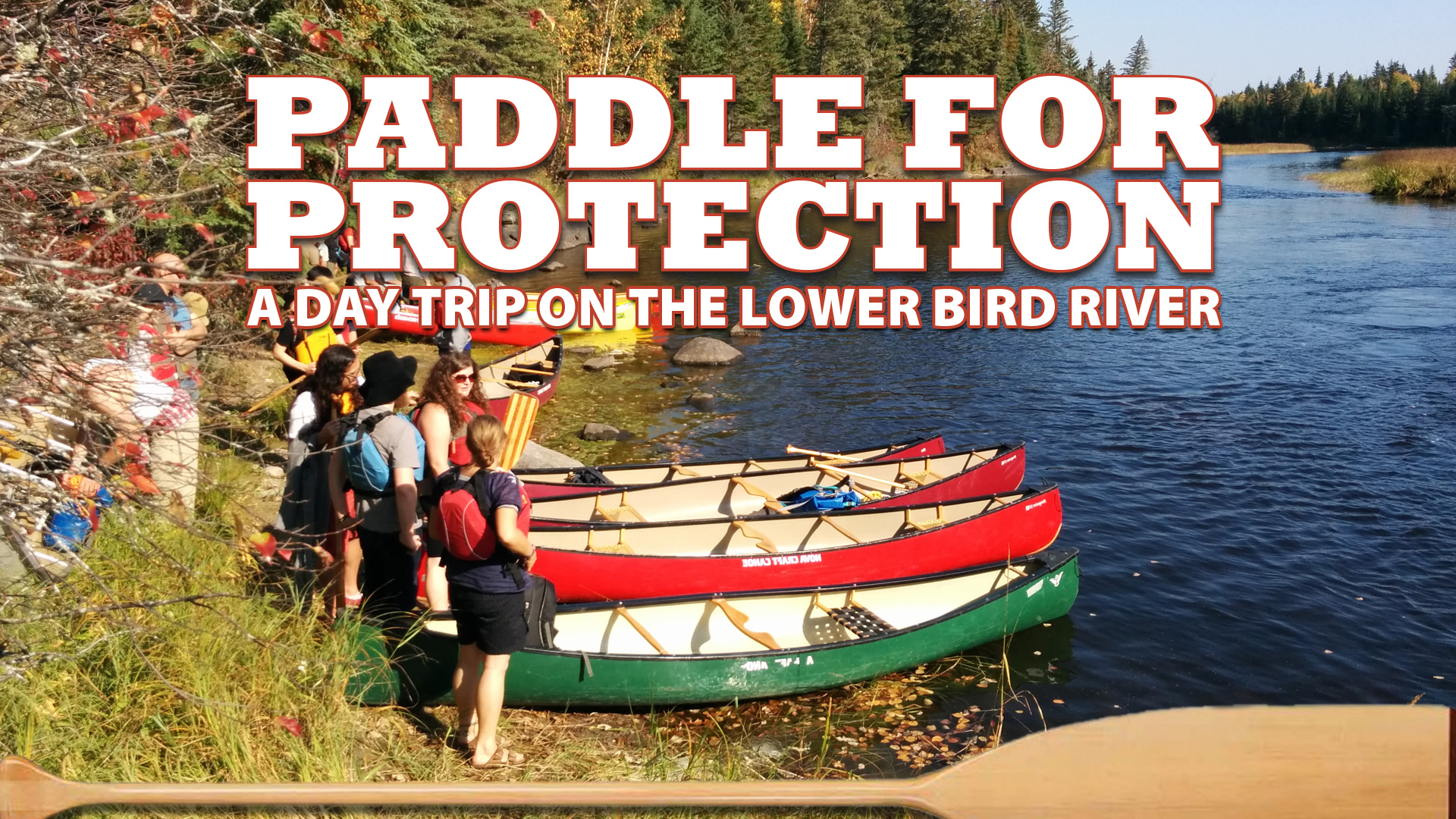 Sunday, September 22, 2019 8:30am - 5:30pm
The Lower Bird River- Carpool from Winnipeg Available
The Wilderness Committee is gathering water lovers for the 6th annual Paddle for Protection day trip on the lower Bird River on September 22 – World Rivers Day. This is a chance to reflect on the wonderful wild waterways of Manitoba and think about how to preserve and protect our treasured natural heritage.
In a letter to the Wilderness Committee, Premier Brian Pallister's government has said no to protecting one of the province's  most popular paddling rivers from increasing mineral exploration, despite 10,000 Manitobans writing letters asking for the river to be preserved. In response, the Wilderness Committee will again run a Paddle for Protection on the lower Bird River to coincide with World Rivers Day on September 22. 
DETAILS
Who: Anyone who can paddle, including families and kids.
What: A paddling day trip with lunch included and talk of protecting our water.Where: The lower Bird River about 1.5 hours northeast of Winnipeg.
Why: It's World Rivers Day! The lower Bird River, and many waterways in Manitoba, are under threat and need our help to stay healthy. The government said no to protecting the lower Bird this fall after 10,000 Manitobans wrote letters in support of protection, so we will drag the government kicking and screaming into protecting this river and water across the province.
Where: The route is 12 km downstream in easy current with two portages (150 and 300 meters). If you don't have your own boat or paddling partner we can find you both. The cost is $20, including a hot lunch. Transportation from Winnipeg will be coordinated.
Register via Canada Helps below!