Bendor and Cayoosh Mountains
Tuesday, January 24, 2012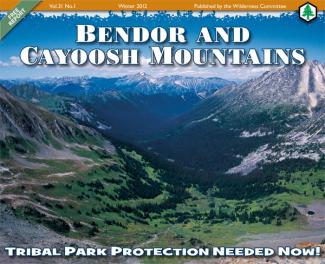 Beautiful Lands of the St'át'imc
Where do I go when I want to see some of the wildest, most beautiful landscapes in the world? Where do I go when I want to experience a place and a culture where people have lived for centuries upon centuries? I go to St'át'imc of course!
Several hundred kilometres to the north of Vancouver, BC lies the mountainous country of the St'át'imc (pronounced Sta-at-lee-um). St'át'imc communities at Lillooet, Cayoose Creek, Bridge River, Fountain, Pavilion, Mount Currie, N'Quatqua, Seton Portage, Shalalth, Samahquam, Skatin and Douglas are strategically located on trail and canoe routes that are thousands of years old near some of the world's most productive wild salmon rivers.
Read the full report...