Doubling Vancouver Island's Protected Areas
Thursday, June 21, 2012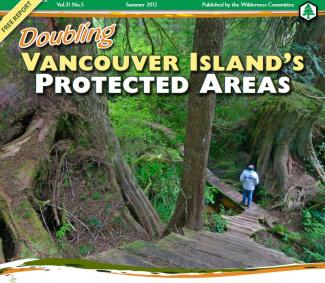 Our Opportunity to Leave a Legacy
Growing up on Vancouver Island, I've fallen in love with the parks and protected areas that make our home famous. These places have helped shape my identity, and like many, I have taken them for granted. For a time, I thought the whole Island was protected and that it would be forever.
Of course, this perception is false. The staggering majority of Vancouver Island is not protected at all. With each passing generation, more of our Island paradise has disappeared.
I believe that we need to act now to double the amount of protected area on Vancouver Island. This will put us near 25 per cent of the Island protected.
We know that doubling Vancouver Island's protected areas will require a broad effort and participation by everyone. This educational report illustrates how important it is that we do it now—the places we cherish are at risk every day.
Torrance Coste | Vancouver Island Campaigner
Wilderness Committee