Protecting Canada's Endangered Wildlife
Wednesday, May 12, 2010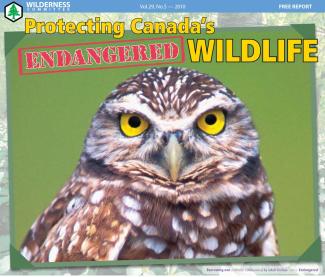 What do blue whales, meadowlarks and Vancouver Island marmots have in common? Sadly, they are just a handful of the 602 species that we are at risk of losing in Canada; a number that grows every year.
Canada is internationally renowned for its wild places, and unique and varied wildlife.
However, many of the species that make up the rich tapestry of Canada's wild plants and animals are in danger of disappearing. From dwindling salmon stocks in coastal BC, to decreasing numbers of greater sage grouse on prairie plains to the precious remaining populations of Atlantic walrus, many species within Canada are hanging on by a thread. It doesn't have to be this way.