Save the Bees
Thursday, March 19, 2015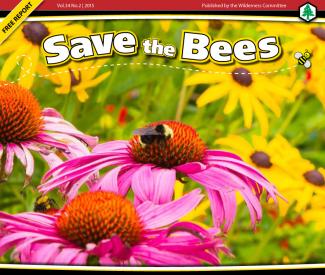 Time for a ban on bee-killing pesticides
The importance of bees to our natural world cannot be overstated. One out of every three bites of food we eat exists because of pollinators. Bees pollinate almost 75 per cent of the vegetables, nuts and fruit grown in North America including apples, flaxseed, peaches, strawberries, carrots, pepper, avocado and almonds.
Life as we know it simply would not exist without bees, which is why their decline is so worrying! 
For the last 20 years, the  number of honey bees and wild pollinators has been plummeting in North America and across the world. Increasingly, a dangerous class of pesticides known as neonicotinoids (or neonics) has been implicated in this frightening decline.
Read this new report to:
Understand why neonic pesticides are both dangerous and unneccesary
Find out what you can do to help bees in your backyard
Learn what Ontario and other jurisdictions are doing to safeguard bees from neonics
Protecting bees from dangerous neonic pesticides is not only the right thing to do – it is absolutely essential for the future of our environment and our agricultural system.