Stop Fracking Now!
Monday, September 12, 2011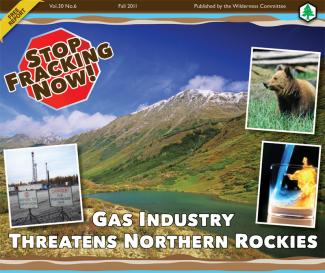 Protect Canada's Water, Keep Our Rockies Wild
Canada's Rocky Mountains are a national treasure. The breathtaking beauty of their alpine passes, rushing rivers and abundant wildlife draws tourists from all over the world. And while many know the Rockies from our beloved National Parks like Banff, Jasper and Yoho, there are vast parts of the mountain range and its wild surroundings that remain unprotected.
The Northern Rockies region in British Columbia is one of these areas left largely unprotected. Known for its stunning beauty andabundant wildlife, such as caribou and lynx, it is also a hotbed of industrial development. Decades of resource extraction – like mining, hydro mega dams, and oil and gas wells – have fragmented vast areas of this once pristine wilderness.