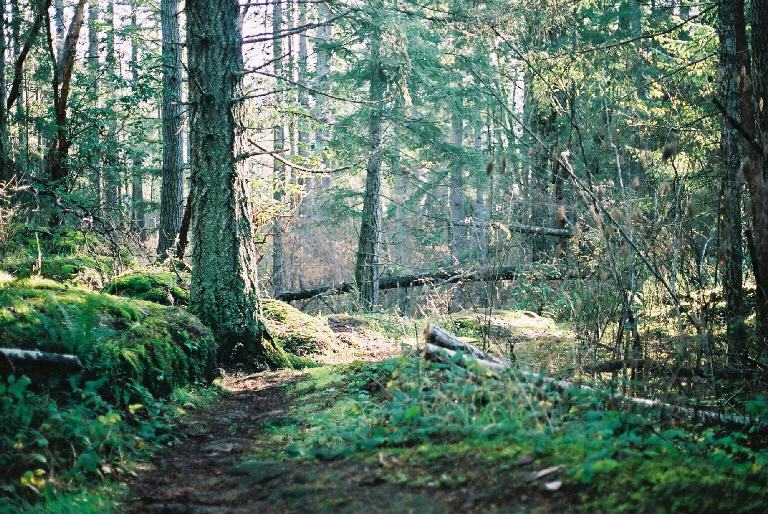 BACKGROUNDER

These five Home Town Forests are being considered by the BC government for protection.



Linley Valley Forest
Linley Valley on Vancouver Island is about 320 hectares in size. It is a mix of coastal Douglas fir forests, open meadows, mixed forests, and wetlands. Linley Valley forest is the last large intact tract of forest within the city of Nanaimo's boundaries. Even though many people believe it is already protected parkland, most of the forest is not protected. If this much-loved area is not protected soon, it risks being lost to encroaching urban development. 
Link to Linley Valley Forest map
Linley Valley news article
Nanoose Forest
The Nanoose Forest lies near the community of Nanoose Bay which is located to the southeast of Parksville on Vancouver Island. The area being considered for protection is just under 100 hectares in size and has a mixture of meadows and forest including a section of old-growth forest. It sits about 400 metres to the northwest of Enos Lake whose waters are home to an extremely rare and endangered form of stickleback. This little fish is a distant relative of the seahorse, and has spines in its dorsal fin, hence the name stickleback. The Nanoose Forest Area is known for trails which wind through rocky knolls, and Garry oak meadows. Nanoose Forest is surrounded by housing developments and is threatened by proposed logging. This area needs to be officially protected now before the forest is lost to logging or development.      
Link to Nanoose Forest map
Little Qualicum Forest
The area of the Little Qualicum Forest being considered for protection is just under 600 hectares in size. It is adjacent to the 440 hectare Little Qualicum Falls Provincial Park. The forest is bound on the west by the Little Qualicum River and on the East by Whisky Creek. The closest towns are the Vancouver Island communities of Qualicum Beach and Coombs. The area contains pockets of old-growth Douglas fir forests and is known for its hiking trails, waterfalls and canyon gorges. Like the other forests being considered for protection, the Little Qualicum Forest is being encroached upon by housing development and industrial activities such as gravel mining and logging. This is a wonderful opportunity to expand the Little Qualicum Falls Provincial Park. Let's not let it slip through our fingers!   
Link to Little Qualicum Forest map
Bowser Forest
At approximately 900 hectares in size this is the largest forest being considered for protection. It contains sections of old-growth forest interspersed with areas of younger forests. Unlike several of the other forests, the Bowser Forest is not being encroached upon by housing developments. Fresh scars on the surrounding hillsides signal that the main threat here is logging. The closest communities are Bowser Bay and Qualicum Beach on Vancouver Island.   
Link to Bowser Forest map
Hurtado Forest
The Hurtado Forest is just under 100 hectares in size and is located southeast of Lund, BC on the Sunshine Coast. It's adjacent to Hurtado Point and Browne Creek, both of which have popular hiking trails. Hurtado Forest extends all the way to the ocean and overlooks Savory Island. It's the only one of the five forested areas that the BC government is considering to protect that is not on Vancouver Island.
Link to Hurtado Forest map