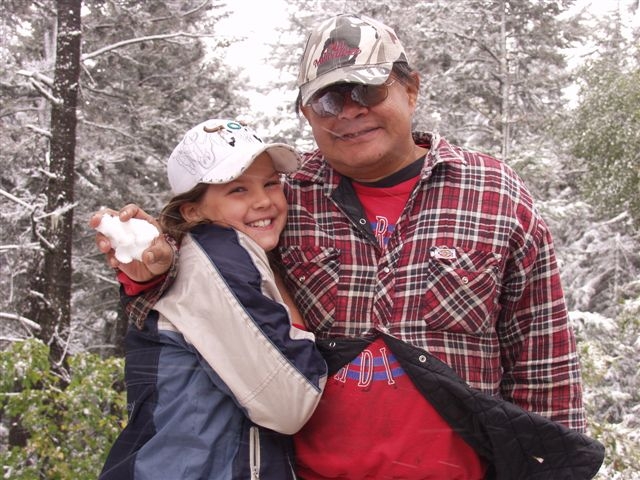 Eugene Rogers Award Recipient (2009)
William "BJ" Alexander is a member of the Seton Lake Band, St'át'imc Nation (pronounced Stat-lee-um). He lives on land in Seton Portage near Lillooet, BC that has been home to his ancestors since time immemorial. 10,000 year old pit house archeology sites are visible from his back yard. His appreciation for his Nation's tribal lands runs deep. BJ was sent away to residential school in Kamloops as a child, returning home as a young adult. He has been heavily involved in all aspects of traditional and modern life on the reserve.
During BJ's tenure as Band Manager, he spearheaded many community development projects including the construction of a residential housing complex for elders, many new housing projects, train stations, and a new school. He continues to organize and implement cultural programs including building traditional pit houses, organizing wilderness youth camps, re-opening ancient trails, and re-activating farms and trails – and all in his "spare time". BJ currently works on many files at the Seton Lake Band Office regarding natural resource management. BJ became involved with the Wilderness Committee in 1999, when he organized the first wilderness expedition to Lost Valley in the Cayoosh Range, the largest wilderness valley in St'át'imc Territory. Since then he has organized over 20 remote wilderness expeditions to re-locate and clear ancient St'át'imc trade and travel routes throughout St'át'imc territory.
BJ has also worked with labour and environmental groups to study the effects of toxic pollutants on native residents of the St'át'imc Nation communities of Shalath and Seton Portage. Over the past 3 years he has worked tirelessly to re-open farmlands on the reserve, and distribute the organic fruits and vegetables to elders and those in need. He has recently begun to study the collapse of, and develop habitat management plans for a vital but endangered local food resource: kokanee salmon ("gwenis"), and bull trout.

During wilderness expeditions organized by BJ, hundreds of volunteers from dozens of countries have worked alongside St'át'imc youth to help fulfill the quest to build-upon and reclaim ancient St'át'imc cultural traditions and protect wildlands.