Now you can raise funds for your project or group AND conserve the environment!
Our calendars and cards present stunning images of threatened wilderness areas, ancient forests and endangered species, and have been used by many organizations to raise funds.
We are pleased to offer our calendars and cards at wholesale prices for your fundraising efforts. There are no minimum quantities for fundraising orders.
Take a look at our 2020 Canada's Wild Calendar!
Calendar retail price: $15.00
Bulk cost to you: $7.50 (plus taxes)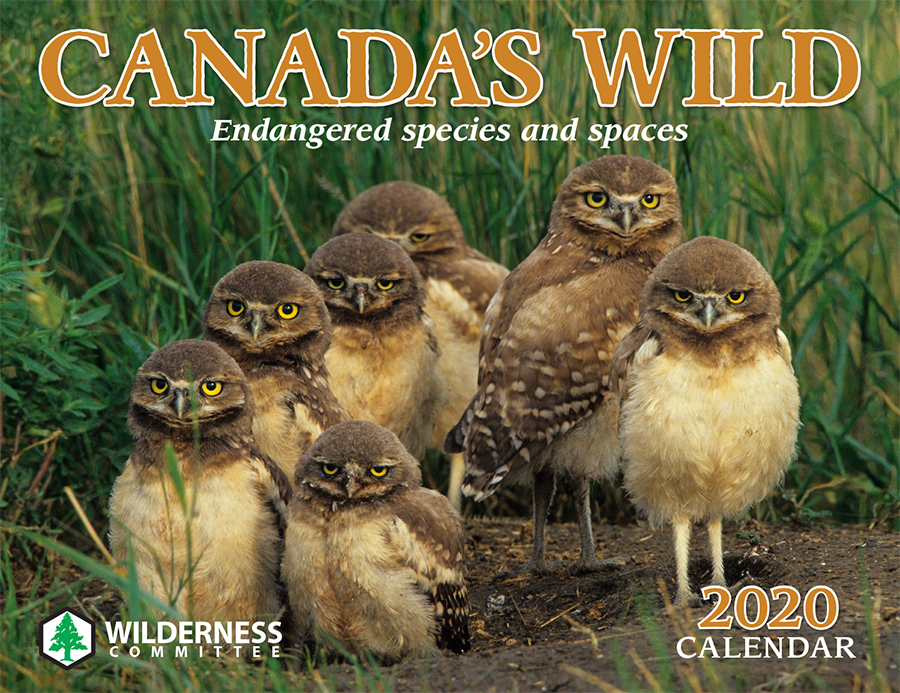 Cover photo credit: Roberta Olenick
Check out our full catalogue of beautiful greeting cards
Greeting card retail price: $2.50 
Bulk cost to you: $1.25 (plus taxes) 
 
For a free sample of both calendars and a card, or for more information please contact:
Wholesale Department
wholesale@wildernesscommittee.org
Tel: 604-683-8220, Fax: 604-683-8229
Toll Free: 1-800-661-9453
All our calendars and cards are produced with the highest environmental standard of printing. We use Forest Stewardship Council certified paper with post-consumer content, processed chlorine-free with vegetable-based inks and varnishes, which saves trees, energy, landfill space and water.