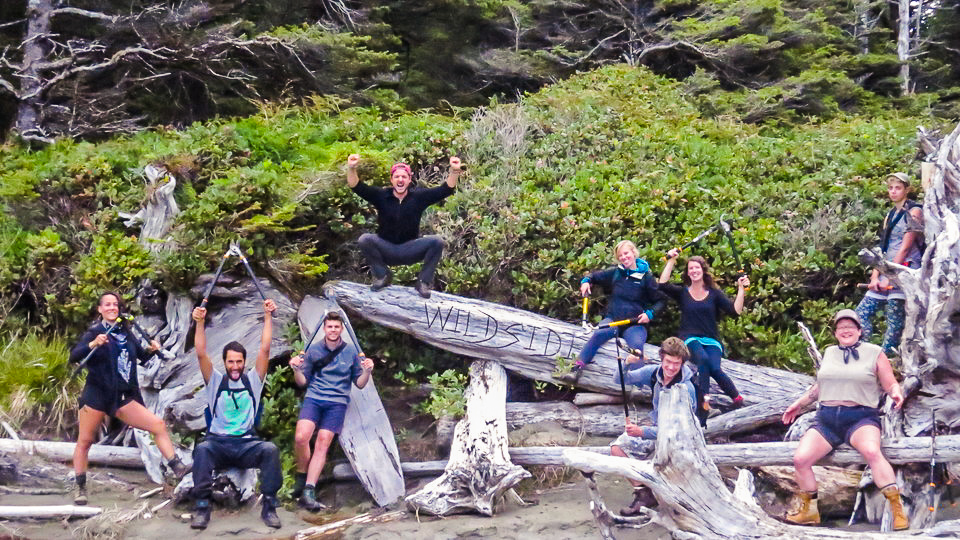 Location: The Ahousaht Wildside Trail is located on the southern edge of Flores Island, in the heart of the territory of the Ahousaht Nation in Clayoquot Sound. Utilized by the Ahousaht since time immemorial, this trail was upgraded as a hiking/camping route by the Nation and Wilderness Committee volunteers in the late 1990s.
About: Join our volunteer team to camp on the Island in backcountry conditions (you'll need to carry all your gear for up to a kilometre along the beach—no car-camping on this trip!). We will work with Ahousaht Guardians and youth to maintain this important trail that brings hundreds of visitors into Ahousaht territory every summer. We're helping the Ahousaht Nation ensure its sustainable ecotourism economy continues to flourish.
2021 trip dates will be released sometime next March.
Itinerary & packing (exact times subject to change):
Friday a.m. Leave Victoria by 9:00 a.m. and meet in Port Alberni at 11:30 a.m. to drive to Tofino. 
Friday p.m. Catch a water taxi to Ahousaht, hike (up to 3km) to campsite.
Saturday a.m. Early morning wake-up call and breakfast. Hiking to work by 9:00 a.m.
Saturday p.m. Work on trail-clearing, packing supplies all day, with optional hike in the afternoon.
Sunday Similar itinerary to Saturday.
Monday a.m. Pack up camp, catch the water taxi back to Tofino and head home (full day of travel).