BC hired more park rangers, thanks to you.
Friday, February 03, 2017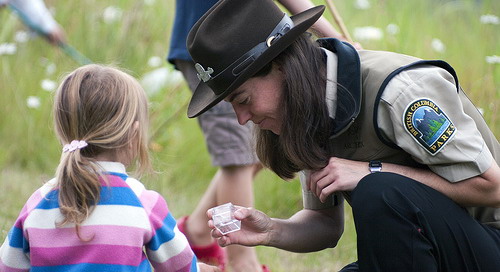 Give yourself a pat on the back.
After years of cutbacks, the BC government finally listened to you and has pledged to hire more BC park rangers.
Last year the Wilderness Committee and the BC Government Employees Union (BCGEU), the union that represents park rangers, put out a press release showing BC had just 7 full-time year-round park rangers!
Yes, you heard that correctly.
Just 7 full-time park rangers to patrol 14 million hectares – a protected area the size the size of Denmark, Costa Rica and Switzerland combined. Read more about the story here: http://bit.ly/29jWWNS
In response to that story our supporters contacted their elected representatives, tweeted and shared that information with their friends on social media.
The BC government felt the pressure and responded by promising to hire approximately 25 full time ranger positions.
We need to watch closely and ensure that these ranger positions are full-time year-round jobs and not just summer ranger jobs – some of which can be as short as 8 weeks. We also need to get to at least 50 full-time year round rangers to ensure our parks have basic protection.
BC has over 1,000 parks and protected areas covering over 14 million hectares. We need enough rangers on the ground to enforce the Parks Act and ensure that giant 800 year-old cedars aren't poached in our parks like what happened in Carmanah-Walbran Provincial Park on Vancouver Island in 2012.
There is more that needs to be done to protect our park system for our children and grandchildren, including doubling the BC Parks operational budget to $60 million. Currently the BC government provides just over $2 dollars per hectare in funding for our protected area system – the lowest in North America.  
The BC government also needs to revoke the Park Boundary Adjustment Policy and the Park Amendment Act, which allows corporations to take land out of parks for industrial purposes.
However, this recent announcement is a step in the right direction and shows that when people stand up, speak out, and take action — good things can happen.