BC shoots back at Ottawa and Alberta over Kinder Morgan pipeline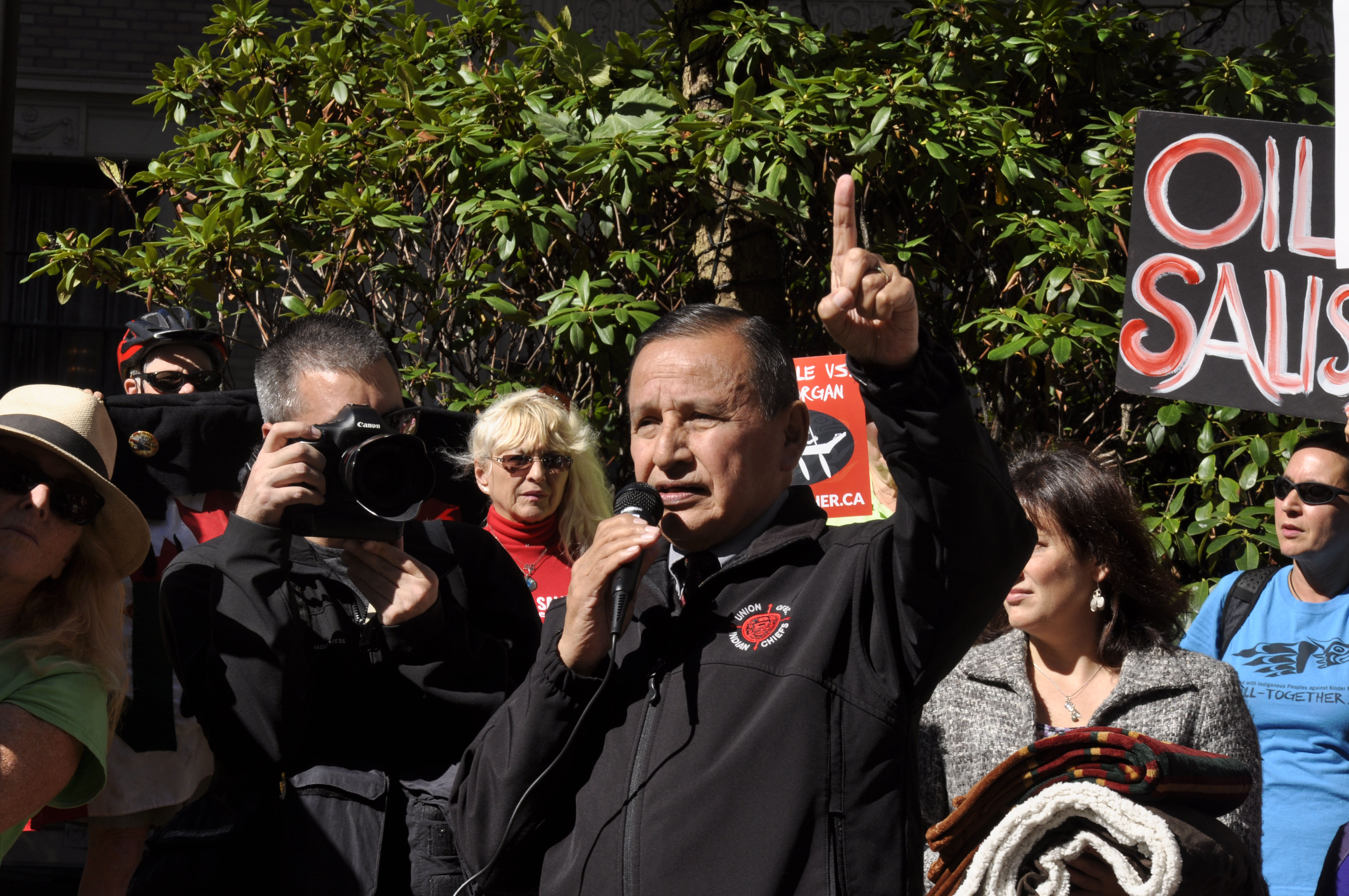 The B.C. government has warned Alberta that it will take that province to court if it tries to enact legislation that would limit the export of oil to British Columbia.
VICTORIA — B.C. Premier John Horgan says he will take Alberta to court if that province tries to implement a new law to turn off the petroleum taps, which would spike gas prices in the Lower Mainland even higher.
Horgan said the Alberta legislation, which passed into law Wednesday, is unconstitutional and clearly meant to penalize B.C. for its stance on the Kinder Morgan pipeline expansion project.
"If the Alberta government chooses to proclaim their legislation, we will move quickly to strike it down," he said.
Attorney-General David Eby wrote a letter to Alberta urging it to take its new legislation to court in a joint reference question with proposed B.C. regulations, rather than forcing another fight. Eby told media the province would seek an injunction to prevent Alberta from ever using the law, and seek economic damages if any occurred.
But Alberta Premier Rachel Notley was not backing down on using the new legislation in retaliation for what Alberta perceives are B.C.'s attempts to derail the Kinder Morgan pipeline project.
"If the path forward for the pipeline through B.C. is not settled soon, I am ready and prepared to turn off the taps," she said at a news conference, stopping short of outlining how long that would take. "It could happen in 24 hours, it could happen over a much longer period of time."
The back and forth between Alberta and B.C. capped a day that began with new threats by the federal government that it would indemnify Kinder Morgan's financial risk with public funds to protect it from politically motivated delays in B.C.
Horgan rejected that statement, too, calling it "rhetoric and hyperbole" from a "Toronto-based finance minister."
"I'm not causing any risks. I'm issuing permits as they're asked for by the proponents," he said. "I've joined two legal cases that were already underway and I've asked the federal government to join me in a reference to the constitutionality of a regulation change we want to make. They declined to join us, so I've made a reference on our own. These are not overly provocative statements, in my opinion, those are the normal course of events working with the rule of law, not allowing Mr. (Bill) Morneau to determine constitutionality, but the courts."
Horgan also took at shot at Prime Minister Justin Trudeau's inaction on the dispute between Kinder Morgan, B.C., Alberta and Ottawa.
"Mr. Morneau will do what he wants to do, and … if they have a plan, they should tell us what it is," said Horgan.
Still, Horgan found himself not only fighting Alberta and Ottawa, but also the B.C. Liberal Opposition, which seized upon the issue of rising gas prices in Metro Vancouver and linked it to the Kinder Morgan project. Liberal leader Andrew Wilkinson called on Horgan to temporarily reduce the provincial fuel tax and the carbon tax to give motorists some relief at the pumps.
"Is he prepared to eat a little bit of humble pie and realize this pipeline is going ahead, and he needs to accept that and work in the interest of British Columbians?" asked Wilkinson.
"We're seeing the biggest pump prices in B.C. history. We can't live with that forever."
Wilkinson said Horgan "has some choices. He can reduce the sales tax on gasoline, he can cap the carbon tax on gasoline, or he can just settle this matter with Alberta and stop the war with Alberta that could result in a cut-off of our fuel supply as early as (Thursday)."
Horgan said gas prices are rising across the country and "there is no connection" with Kinder Morgan.
The B.C. NDP government's comments came shortly after Morneau told reporters in Ottawa that if Kinder Morgan wants to abandon plans to build the Trans Mountain Pipeline expansion, there are plenty of other investors out there willing to take up the cause — and they will have the backing of the federal Liberal government.
The federal government is willing to "provide indemnity" to any investors, be they the project's original architects or otherwise, to ensure the controversial Alberta-B.C. project is able to proceed, Morneau told a news conference Wednesday.
The announcement, coming on the very day when the company's Calgary-based Canadian operation is scheduled to hold its annual meeting, bore the hallmarks of an effort to ratchet up the pressure in advance of Kinder Morgan's May 31 deadline.
Amid mounting opposition from the B.C. government, environmental groups and protesters, not to mention skittish investors, the company last month halted all non-essential spending on its $7.4-billion plan to double an existing pipeline between Edmonton and Burnaby.
"We are willing to indemnify the Trans Mountain expansion against unnecessary delays that are politically motivated," Morneau said — a reference to Horgan's ongoing refusal to allow the project to proceed, despite federal jurisdiction.
"If Kinder Morgan is not interested in building the project — we think plenty of investors would be interested in taking on this project, especially knowing that the federal government believes it is in the best interest of Canadians and is willing to indemnify to make sure it gets built."
He said investors need certainty in order to back a project that the government has repeatedly insisted is in the national interest, but steadfastly refused to say what sort of dollar figures are currently on the table.
B.C. Environment Minister George Heyman said the Trans Mountain project may already have federal approval, but it remains "a bad project, we think it's not in B.C.'s interests."
"While it has an approval, we're acting within the law," he said. "Alberta and Canada apparently want this pipeline to go ahead at any costs and they are willing, it seems, to go to any lengths with Canadian taxpayer dollars to make that happen."
Reaction in B.C. to Ottawa's financial indemnification plan was largely negative.
"This morning's desperate "announcement" once again demonstrates the disconnect between the reality of Indigenous title and rights and the federal government's approach to Kinder Morgan," said Grand Chief Stewart Phillip, president of the Union of B.C. Indian Chiefs, in a statement.
"The world is listening, and while Morneau reiterated his government's support for Kinder Morgan, the purpose of the press conference — to update Canadians on the progress of talks with Kinder Morgan — was lacking in specifics. Canada cannot indemnify against the risks of not respecting Indigenous title and rights."
Some other First Nations along the pipeline route have expressed support for the pipeline project's jobs and economic benefits.
However, protests from other aboriginal groups continued at the Kinder Morgan oil tank depot Wednesday in the form of a mock "mass die-in" where victims of a pretend spill were attended to by fictitious emergency personnel in hazmat suits.
Environmental groups, including Sierra Club B.C., the Wilderness Committee and Stand.earth all criticized Ottawa for trying to protect a pipeline that they argue could cause catastrophic environmental damage.
"Canadians are being asked to take on billions of dollars worth of risk in a desperate attempt to soothe the nerves of a foreign oil corporation," said Wilderness Committee climate campaigner Peter McCartney in a statement. "The fact that we as taxpayers have to bail out Kinder Morgan with a mammoth cheque if B.C. succeeds in protecting itself from an oil spill is completely unacceptable."
The Surrey Board of Trade, which supports the Kinder Morgan pipeline expansion, expressed disappointment that Ottawa planned to use public money to backstop the project.
"The Canadian government should not be using taxpayer money to compensate for project delays and to indemnify financial losses," said CEO Anita Huberman.
Federal NDP Leader Jagmeet Singh, who has made no secret of his party's opposition to the project, tweeted Wednesday that the government is cutting Kinder Morgan a "blank cheque" while saddling Canadian taxpayers with all the risk.
"Rigged process, First Nations & local communities shut out, oil spill threats, science ignored and now billions on the line," Singh wrote. "It's clear this pipeline should not be built."
Notley made her disdain for Singh's sentiments crystal clear.
"I think Jagmeet Singh is absolutely, fundamentally, incontrovertibly incorrect in every element of that tweet," the NDP premier told a news conference.
"On this point I think we disagree quite fundamentally. I don't think the positions of Mr. Singh necessarily reflect the vast majority of opinions in the NDP across the country."