B.C. stalls on caribou plans ignoring looming extinction
Thursday, June 20, 2019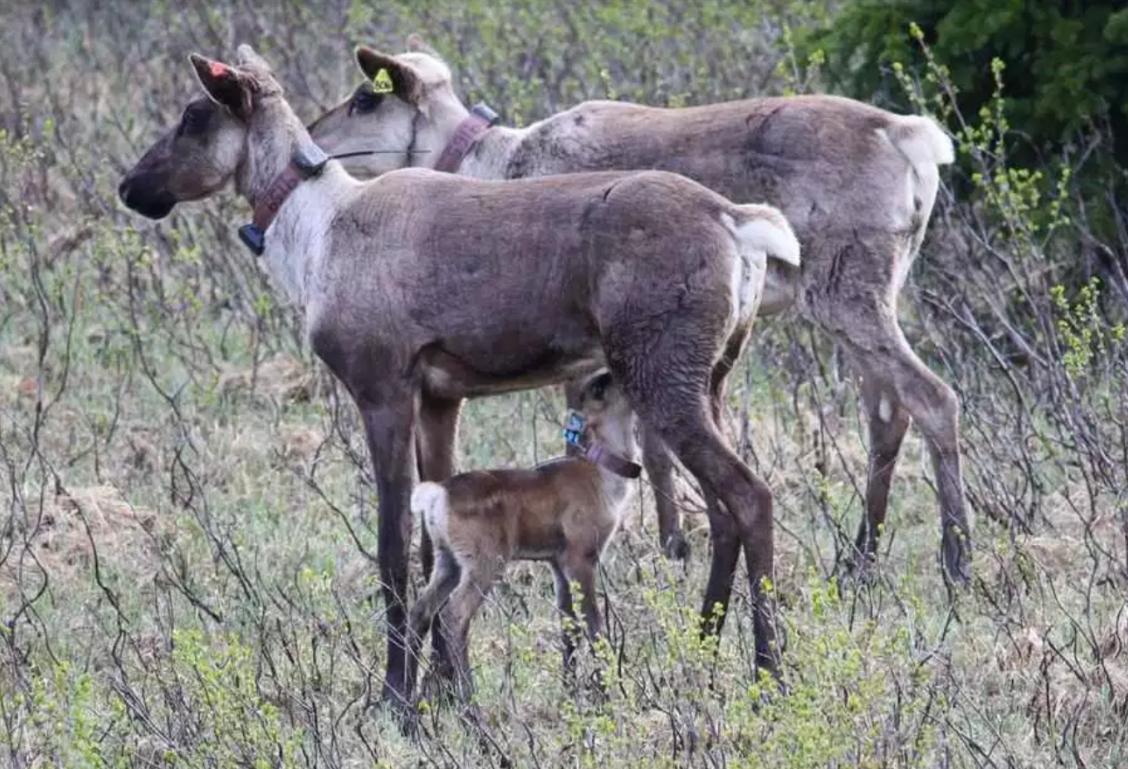 Updated June 20, 2019 - 11:38 AM
VANCOUVER - The B.C. government's caribou announcement is a stalling tactic to delay taking meaningful action to protect caribou. The Wilderness Committee is calling on the federal environment minister Catherine McKenna to issue an emergency order now if southern mountain caribou are to have any chance of survival.
"The B.C. government has folded like an old lawn chair, giving into industry and political games yet again," said Conservation and Policy Campaigner Charlotte Dawe. "Almost half a century ago we learned southern mountain caribou populations were declining. Any more time into 'planning' is a blatant excuse to do nothing — the equivalent of signing off on the extinction of the species." 
For months, three levels of government — First Nations, federal and provincial — have been working together on a historic caribou partnership agreement. Blair Lekstrom, former minister of energy, mines and petroleum resources, has ironically written a report for the B.C. government on southern mountain caribou. It makes 14 recommendations, including an interim moratorium that only applies to new resource development permits and continues to allow for destructive road construction and logging where companies already have existing permits. Roads and logging in habitat are one of the main causes of caribou decline.
"Lekstrom is an industry cheerleader and the province has allowed him to come in and degrade the carefully thought out caribou plans in the eleventh hour," said Dawe. "He's claiming more time is needed to consult recreational users after 67 days of public consultation already — caribou don't have this luxury of time."
Under the federal Species at Risk Act, Section 11, provincial governments are required to develop meaningful plans to protect at-risk species and their habitat. The Lekstrom report goes as far as to criticize federal species legislation arguing that the socio-economic interests of back-country recreation and industry profits are more important than caribou.
 
"The provincial government is spinning this as a positive news story when it's the opposite," said Dawe. "The proposed Partnership Agreement would have been the first of its kind to actually stand a chance at caribou recovery but instead this report proposes continued Band-Aid solutions like the wolf cull over meaningful action." 
Over a year ago, McKenna determined southern mountain caribou are facing imminent threat to their recovery. This announcement brought B.C. back to the negotiating table and engage meaningfully with First Nations and the federal government to recover southern mountain caribou. Provinces are required to effectively protect critical habitat and when they fail to do so the federal government can step in and enforce sweeping habitat protections through an emergency order. 
"The B.C. government is walking away from effectively recovering caribou. Minister McKenna now knows she needs to step in and issue an emergency order."
–30–
For more information, please contact:
Charlotte Dawe | Conservation and Policy Campaigner
778-903-3992, charlotte@wildernesscommittee.org