Budget 2019 delivers planned spending but with little urgency for environmental crisis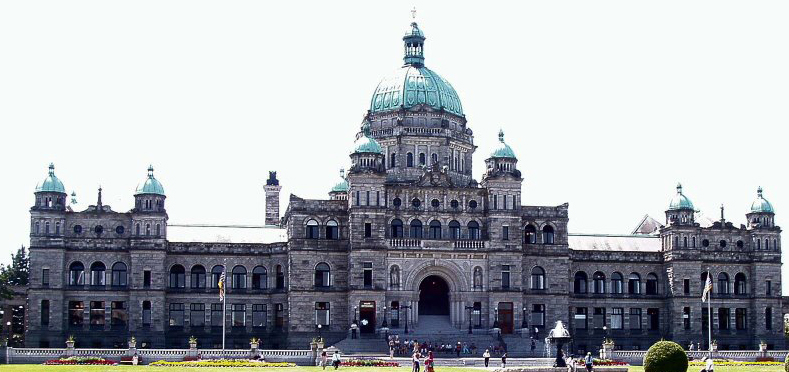 CleanBC funding accounted for, budget stagnation for parks and forest management initiatives
VICTORIA - While B.C. Budget 2019 follows through on the government's CleanBC program, it doesn't provide the transformative change the climate and environmental crises demand.
"Finally, we're getting started in reducing carbon pollution," said Climate Campaigner Peter McCartney. "But with our life support systems already showing signs of collapse, consumer rebates and industry programs just aren't going to cut it."
Spending increases on wildfires and flooding show the government focuses only on LNG Canada's economic benefits while ignoring its costs. This one project would create more carbon pollution than all personal vehicles in British Columbia combined. While the government bases its economic figures on a full build-out of the plant, it only considers the emissions of the first phase.
On other environmental commitments, such as shifting to ecosystem-based management of the province's forests, Budget 2019 is sparse. Just ten million dollars over three years is allocated to the Coast Forest Revitalization Plan to cover the costs of incentives to encourage local manufacturing and desperately-needed legislation to update regulations in the forestry sector.
BC Timber Sales, the provincial government's logging agency, is projected to add only three million dollars to provincial revenues, despite destroying some of the coast's most important rainforest ecosystems.
"There is no excuse for government to clear cut some of the last coastal old-growth rainforests, but to do it for peanuts is unconscionable," said Vancouver Island Campaigner Torrance Coste. "This government is managing forests for the benefit of logging corporations and at the expense of ecosystems, Indigenous Nations and communities and we see nothing in this budget that changes that."
The budget poses marginal spending increases for improving environmental assessments, but agencies like BC Parks, the Forest Practices Board and the conservation officer program see their budgets flatline.
Finance Minister Carole James declared in her speech that nothing is more important to British Columbians than the environment, but the allocation of resources doesn't reflect that priority.
"It's great to see investment in children in this budget, but investing in children while failing to ensure they have a safe future doesn't make any sense at all," said Coste.
–30–
For more information, please contact:
Torrance Coste | Vancouver Island Campaigner, Wilderness Committee
250-516-9900, torrance@wildernesscommittee.org
Peter McCartney | Climate Campaigner
778-239-1935, peter@wildernesscommittee.org