Budget 2023 provides for transportation and trails, fails on conservation and biodiversity
Tuesday, February 28, 2023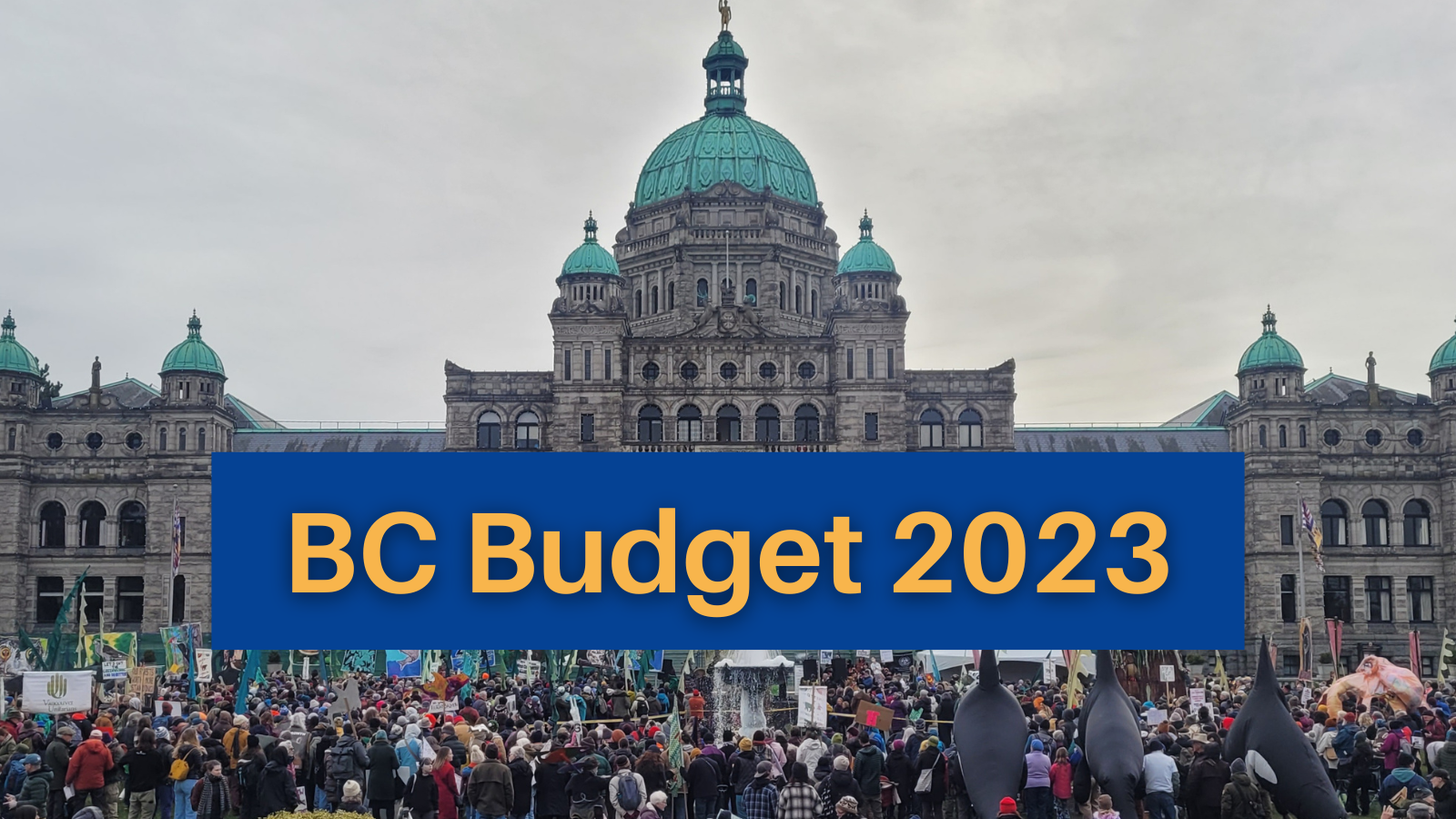 Promises on protected areas and old-growth recommendations missing, alarming fracking production increase
VICTORIA / UNCEDED LEKWUNGEN TERRITORIES — The Wilderness Committee has a mixed reaction to Budget 2023, welcoming new money for transportation and parks and trails but blasting the lack of spending on key government promises to protect biodiversity and old-growth forests.
 
Budget 2023 provides $100 million over three years for capital and operating expenses for B.C. Parks, Recreation Sites and Trails, which begins to address the increased park use seen over the course of the pandemic. On climate change, Budget 2023 increases B.C.'s carbon tax and, over three years, commits an additional $100 million to active transportation and $500 million for BC Transit.
 
"Getting us out of our cars is crucial if we're going to reduce our transportation emissions, so we welcome new funding for active transportation and BC Transit," said National Campaign Director Torrance Coste. "Making it easier for people to access nature is an important responsibility of the government, so it's also good to see new funding for existing parks and trails."
 
Missing, however, from Budget 2023 is funding the Wilderness Committee says is needed to help meet goals like the Old-Growth Strategic Review recommendations and the more recent commitment to protect 30 per cent of B.C.'s land and water by 2030. Outside of previously announced funding for new land use planning processes, the budget contains no additional investment to meet the targets the government has set to safeguard biodiversity.
 
"If Premier David Eby and the BC NDP are serious about keeping their promises to safeguard at-risk old-growth forests and double the amount of protected areas in the province in the next seven years, they need to spend money to make it happen," Coste said. "We were looking for hundreds of millions of dollars in the years ahead to help enable conservation in old-growth forests and other important ecosystems and support solutions like Indigenous Protected and Conserved Areas. Budget 2023 doesn't deliver that."
 
The budget also highlights the volatility of the logging and fracked gas industries. Total forest revenue is projected to fall by more than 54 per cent, while the annual cut is only decreasing by three per cent. It's alarming to see the province is projecting increased fracked gas production volumes despite estimating a 13 per cent average annual decrease in gas royalties.
 
"Expanding fracking during a climate crisis is wrong, and doing so while returning even fewer benefits to the public is salt in the wound," Coste said. "Developing a fracked gas industry in B.C. has never made sense from a climate perspective, and it's an increasingly bad economic deal for the province as well."
 
Additional investments include $100 million for the previously announced Watershed Security Fund, which is for programs related to wild salmon, clean water and biodiversity, but without clear mandates or targets for habitat protection or other conservation measures.
 
The Wilderness Committee will continue to advocate for needed investment in tackling the biodiversity crisis, protecting old-growth forests and fighting climate change.
 
–30–
For more information, please contact:

Torrance Coste | National Campaign Director
250-516-9900, torrance@wildernesscommittee.org