A Climate of Change
Tuesday, November 19, 2019

Rising seas. Shifting currents. Catching fire.
While these phrases may make you think of the impacts of climate change, you and I know they're also true of the movement to combat it. 
Thanks to your generous support as we're turning the tide on climate change.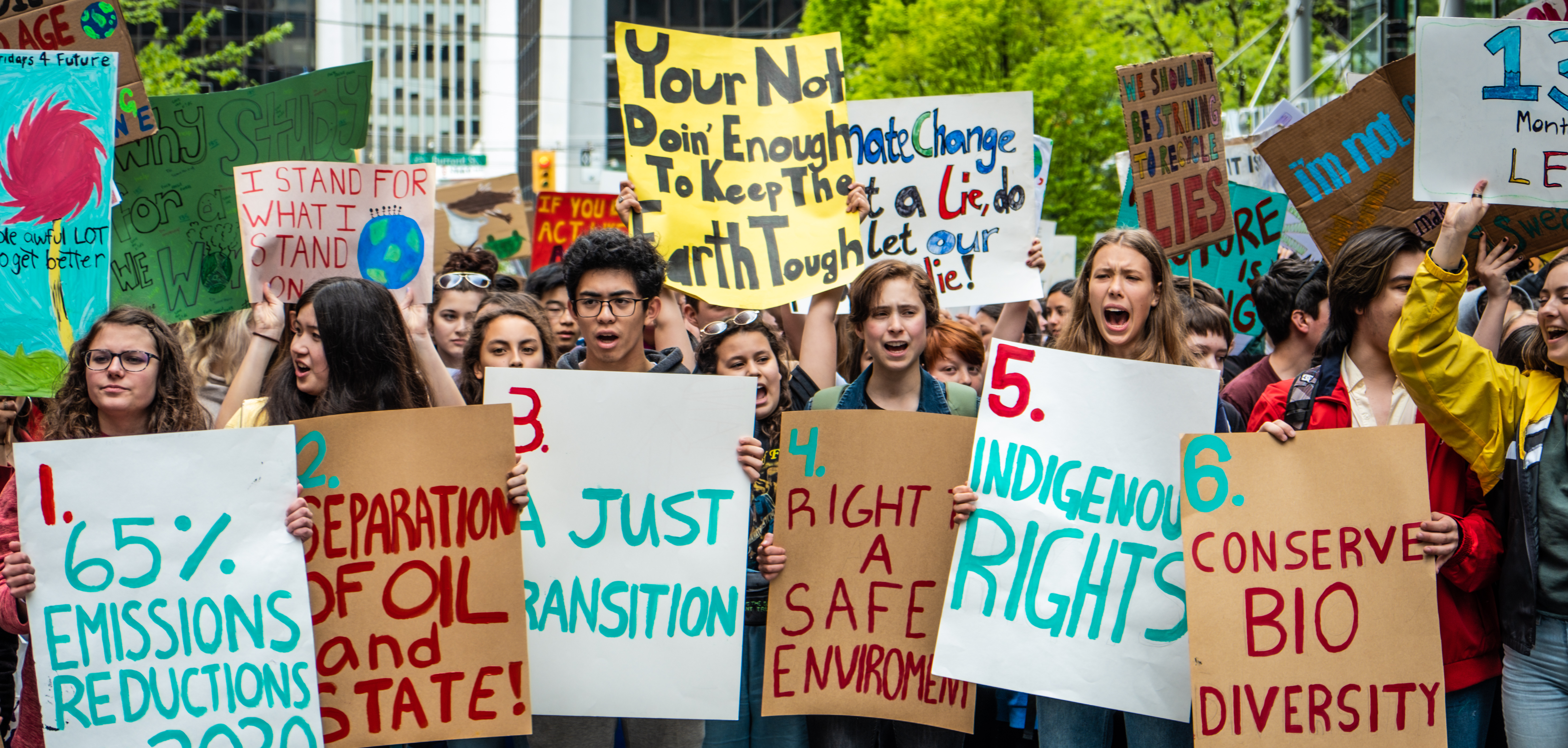 Students around the world chant "the seas are rising and so are we" as they walk out of classes to demand their governments take action. Stunning reports on the latest science are shifting currents of public opinion to finally prioritize climate change and biodiversity. Everywhere the challenge of our lives is heating up. 
Will you consider donating or becoming a monthly donor? Even $5 would help. Click here to donate.
I'm blown away at how far we've come together even in the last year. When you and I first heard about fracking in 2011, most people didn't even know it was happening in British Columbia. Now the gas supercharging climate change is a hotly-debated topic in our federal elections. That's thanks in part to our long-standing work together to elevate the issue. 
This year, we delivered thousands of signatures to the legislature in Victoria demanding the province ban the practice. You spread our Don't Frack Our Future paper across the country to highlight how fracked gas has no place in a warming world. In July, thanks to your support Climate Campaigner Peter travelled to Dawson Creek, BC to meet with local residents and get jaw-dropping drone photos of fracking operations. Now we're working with these communities to get their stories out and shed light on an industry that counts on operating in the shadows.
As we push back together, we must offer a vision for a thriving future that goes beyond electric cars and solar panels. We need legislation and policy to get us there. 
With your support, we've contributed to federal and provincial climate plans across the country and stressed the need for an approach that aligns with science and brings workers along in the transition. Together we've held events to show people how that could play out on the ground in their communities. 

In Winnipeg, we worked together with partners to hold a full day of climate workshops in February and then brought that energy to a leaders' debate in the fall provincial election. Our Wilderness and Water Campaigner Eric spoke to the media an unprecedented number of times on how the government's opposition to real climate action packs a devastating punch to our future. In Metro Vancouver, we held three town halls this fall to build a shared vision for a post-carbon world in those communities. 
You're building this movement of everyday people calling for urgent climate action. And it's working. Polls show 62 per cent of Canadians know climate change is an emergency or soon will be and 58 per cent think it warrants a wartime-scale response. 
As the world rightfully turns its attention to the fossil fuels largely responsible for the climate crisis, a critical solution gets less attention. You and I know Canada cannot tackle carbon pollution without protecting more forests, grasslands and wetlands. These vital ecosystems take the greenhouse gases humans produce and lock them safely in their stems and roots. Since the world has delayed climate action for so long, protecting and expanding wilderness must be part of any realistic plan to limit warming to safe levels. 
You've shared our latest paper, Old-growth Crisis, because these ancient forests are "the best offence and defence against climate change." I don't need to tell you the biodiversity crisis is every bit as urgent as the climate crisis. In fact, they're two sides of the same coin.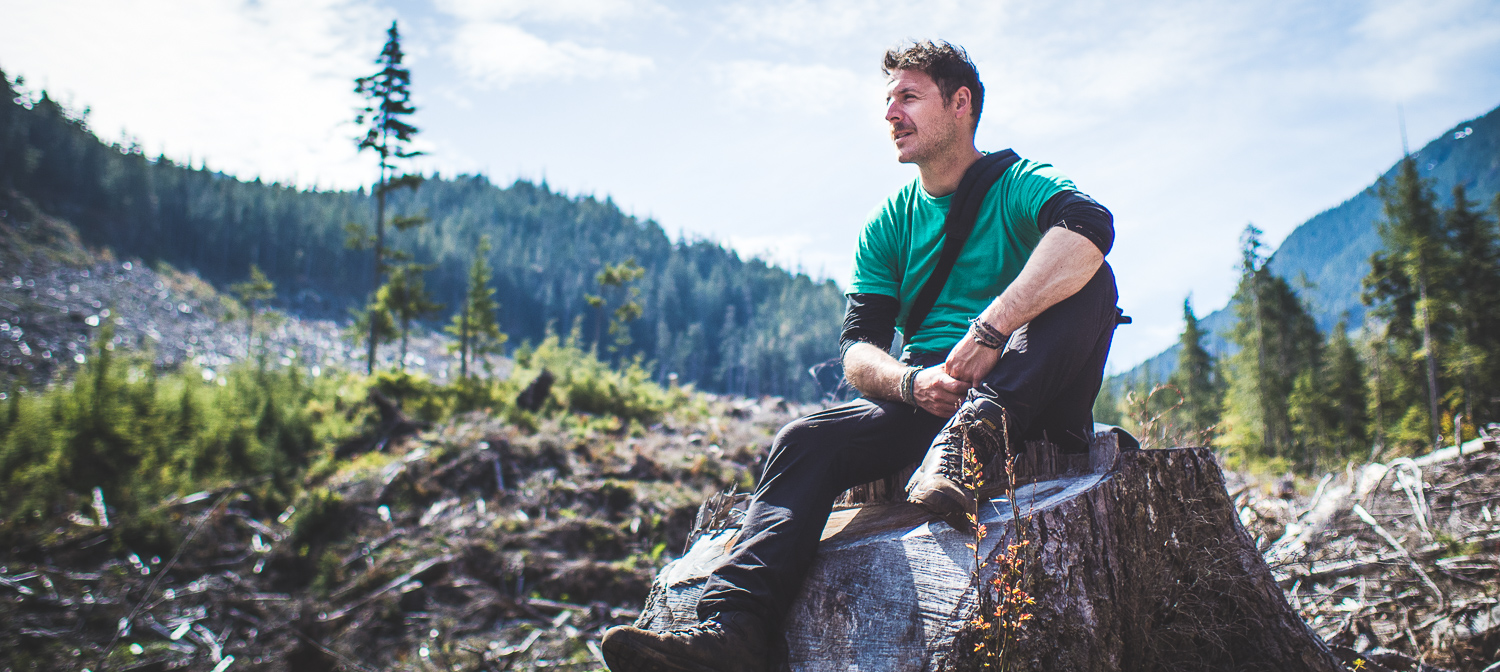 Your support put our new National Campaign Director Torrance on the ground in communities on northern Vancouver Island to talk about the transition to a sustainable second-growth forestry sector and document devastating old-growth clearcuts near Tessium Creek and Upper Tahshish. Together, we've built an online old-growth action platform — to bring together people who might sign a petition at a farmer's market or event and facilitate further engagement all the way to meeting with their provincial MLA or hosting a rally outside their office.

Because of you, the most endangered species in Canada have a fighting chance at survival in a warming world. This past year, Protected Areas Campaigner Joe was on the ground in endangered northern spotted owl habitat documenting ongoing logging. And Conservation and Policy Campaigner Charlotte was out in the field near Blue River documenting logging and mining threats to endangered southern mountain caribou habitat. You're working to bring stories of these species to the forefront in the effort to reverse extinction and protect the biodiversity we all cherish.  
While our approach has always been to collaborate and align with diverse communities, no group we work with speaks with greater moral clarity on the climate crisis than the young people who've filled the streets to demand a safe future. Because of you, we provided media training, logistical support, promotional materials and meeting spaces to the student strike movement in every city we work in. Our campaigns together have also informed and empowered the next generation of climate activists to take action. 
That's why your support is more important than ever before.
Together, we are rising to meet the challenge of climate change. We can reign in dangerous fossil fuel exports and embrace a post-carbon world that works for all. We can protect the species and spaces we all rely on. We can, must and will change faster than the climate. 
But we can't do it without you. 
Your additional year-end gift of $5, $10 or $15 will show local communities life can actually get better as we tackle climate change. Your support means next year, you and I will increase pressure on the BC government to take positive steps to protect more tracts of old-growth on Vancouver Island. It means we'll be on the ground to document industrial destruction to at-risk species' critical habitat so the federal government takes their role seriously and enforces legislative protection of spotted owl and southern mountain caribou. And it means we'll effectively push back on the Ontario government's relentless attacks on environmental and climate policies.
It's all thanks to your gift. In this time marked by unprecedented uncertainty, one thing remains unshakeable — our shared resolve to see the kind of change the world we love and depend on so urgently needs. We sure appreciate you being with us.