Comment: Species conservation should not include extinction for others
Friday, October 19, 2018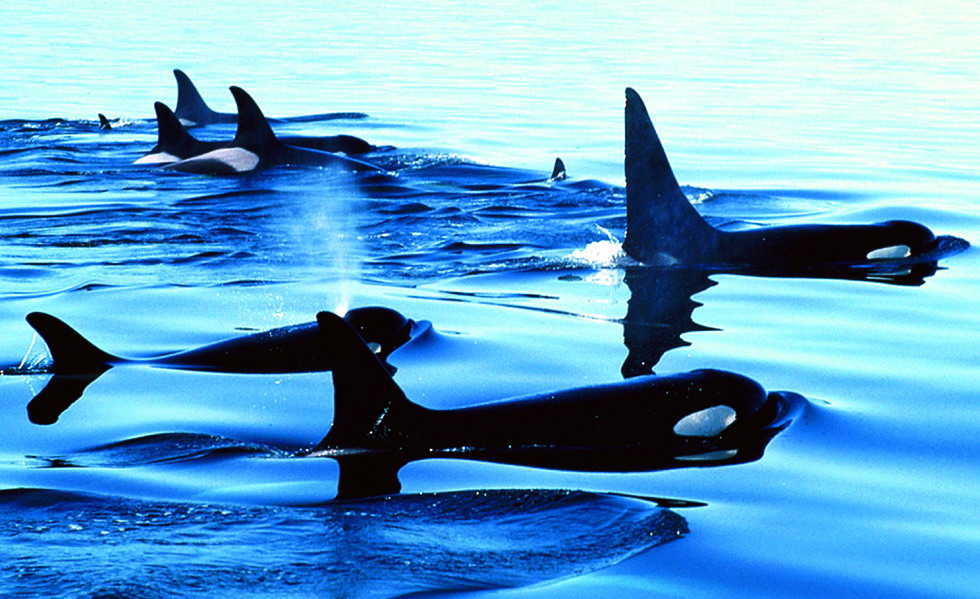 A few conservationists have suggested we must let some species die for others to survive. But that's not conservation, that's sacrifice.
---
From killer whales to caribou, scientists are scrambling for ways to recover nearly 800 Canadian species headed toward extinction. Instead of stepping up to the challenge to save all species big and small with habitat protection, legal enforcement and additional resources, new proposals are being considered that suggest some species' extinction is necessary to save others.
These are coined "Noah's Ark" conservation models. Factors such as the benefits, costs and feasibility of saving the species are considered so governments can choose the most cost-effective wildlife to save. However, accepting extinction as a part of conservation will lead us down a dangerous road. Here's why.
Allowing species extinction means industry will get a moral pass on causing it.
Call me frank, but humans are the leading cause of species extinction. Habitat destruction, pollution and climate change are some ways we're responsible for species decline. But extractive resource industries take the extinction cake. Every year, species-at-risk habitat is logged, cleared out for mining and polluted by toxic byproducts from fossil-fuel extraction.
Not surprisingly, many industry representatives have voiced approval of a Noah's Ark model. I have a hunch their enthusiasm for this approach is not because they have species well-being in mind. To industry, any conservation plan accepting extinction as part of the process is a green light to cause it. Under a Noah's Ark model, industry can pat itself on the back when pushing species to extinction, claiming it's necessary for others to survive.
We can't ignore the power industry holds over land management. Currently, forestry companies are logging core critical habitat of southern mountain caribou in B.C., even though it's supposed to be protected under the federal Species at Risk Act. Governments are making decisions based on fear of stepping on the toes of powerful industries. If we don't stand up to industry by rejecting projects contributing to extinction, wildlife have no hope.
Low funding, high extinction
Models allowing for extinction are developed on the basis that there's not enough funding for species at risk. One such model creating quite the buzz is called "priority threat management." It suggests conservation efforts in the past have disregarded that resources are finite.
I couldn't agree more — past funding for conservation efforts have been dismal and limited. But if we base future models for saving species on embarrassingly low budgets from the past, then there's no doubt we'll lose a lot more species.
So where is the federal money going? The federal government looks as if it has a money tree when supporting the fossil-fuel industry. It forked over $4.5 billion to buy an old leaky pipeline and $3.3 billion is spent yearly on fossil-fuel subsidies. Taxpayer money gets shovelled to giant corporations in an attempt to support one of the dirtiest industries in the world.
If the government is willing to spend billions of dollars yearly to recover a dying industry, then it should also be willing to spend billions yearly to recover dying species.
Nature doesn't behave like the stock market
Priority-threat management treats species like assets in a stock portfolio. We must be skeptical of this. The stock market is the epitome of capitalism, and there are red flags in taking this approach to conservation.
Capitalism is one of the drivers of the sixth mass extinction. As businesses strive for exponential growth, they extract more resources and pump more pollutants into the environment every year. Yet businesses ignore the fact that our planet's resources are finite and ecosystems have a limit to the amount of destruction they can handle while functioning healthily. Our ecosystems have become unable to support species, driving many to extinction.
As species are driven to extinction, it signals that our ecosystems are struggling to support all life — including us. A capitalist approach to conservation will not get us out of this mess because it's why we're in one. The complex and inherent values of species simply can't be summarized in a stock portfolio.
Noah's Ark models accept that governments will continue to significantly underfund and undervalue biodiversity and species conservation. We must dig in our heels and demand more from our government. Accepting extinction lowers the standard of conservation goals and what conservation really means, giving government and industry the easy way out.
Why should saving species at risk come at a cost to species at risk? Those most responsible for driving species to extinction should be the ones paying the price.
Charlotte Dawe is the conservation and policy campaigner for the Wilderness Committee.
To see original article click here.