Cutting through your MLA's spin on old-growth forests
Wednesday, June 16, 2021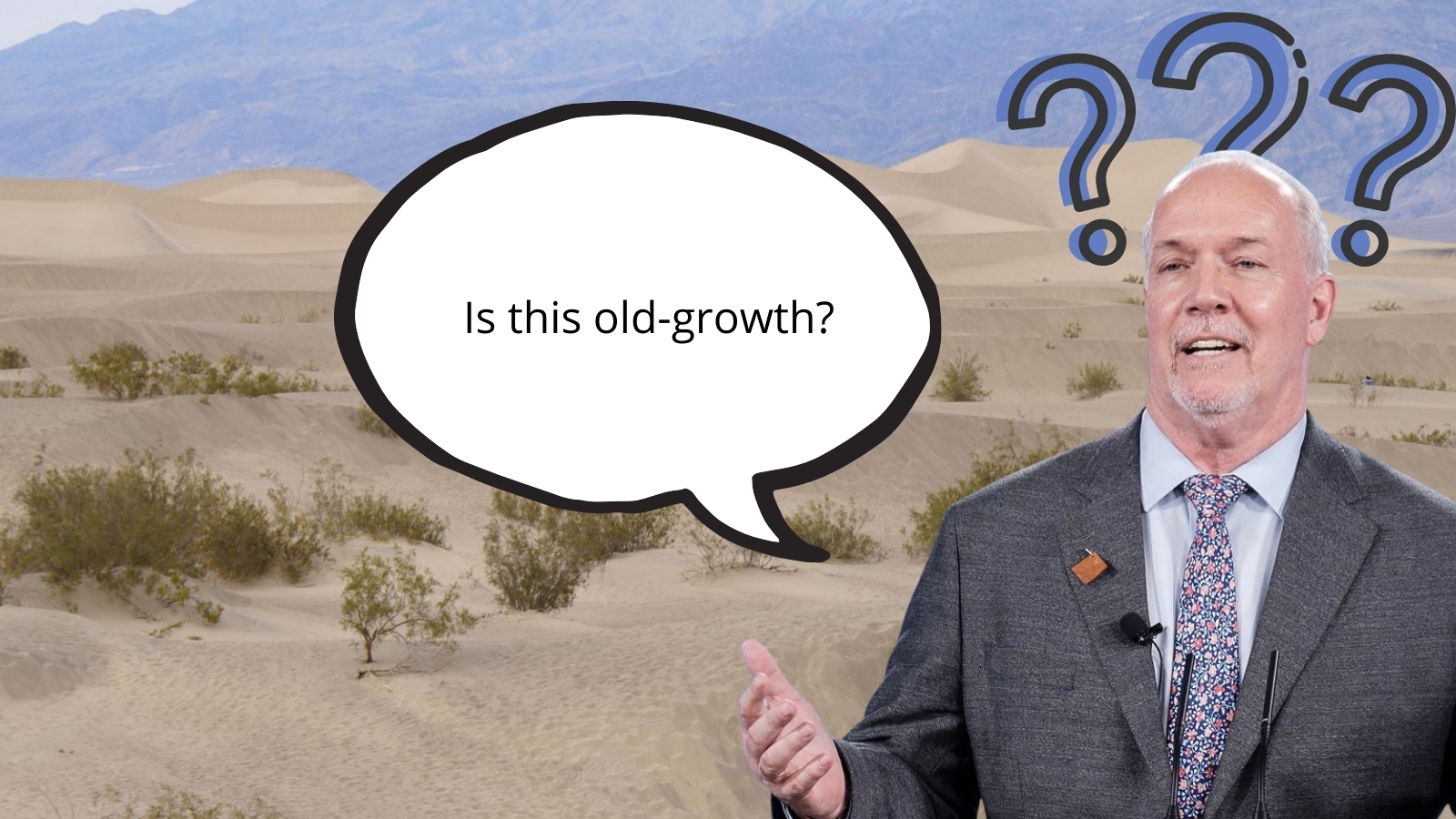 Have you landed a meeting with your MLA? Waiting to hear back about one? Exchanging emails with your representative, or a member of their staff?
That's great! Direct engagement with members of government pulls time and resources to this issue and makes the crisis in old-growth forests harder for the premier and his cabinet to ignore.
This can be an intimidating process and we want to make it as easy as possible. 
How to meet with your MLA webinar

 

A few weeks ago, we held an online webinar for people navigating this process. We went through the steps for getting a meeting, talked about what to say when you land one and answered questions from supporters doing this work.

If you missed the webinar, you can watch the recording here.
 

 

 

 
A key thing to remember is that most MLAs don't know very much about what's happening in forests in BC. They rely on pre-packaged talking points delivered to them by the forest minister's office. They then use those in email responses and in meetings with constituents. 
Many of the government's talking points are incorrect and misleading. Let's break them down.
Talking point #1:  "10 million hectares of old-growth forests in BC are set aside."
The BC government uses this claim to downplay concerns about old-growth logging. There are about 57 million hectares of forests in BC, and around 13 million are considered old-growth (it has never been logged). But here's the thing: the majority of that 13 million hectares is not what we think of as old-growth — huge trees and high biodiversity. Much of it is high elevation or coastal bog forest with small, stunted trees, less biodiversity, and less of the value that old-growth forests hold. It's not that these ecosystems aren't important, but they are vastly over-represented, both in remaining old-growth and protected areas.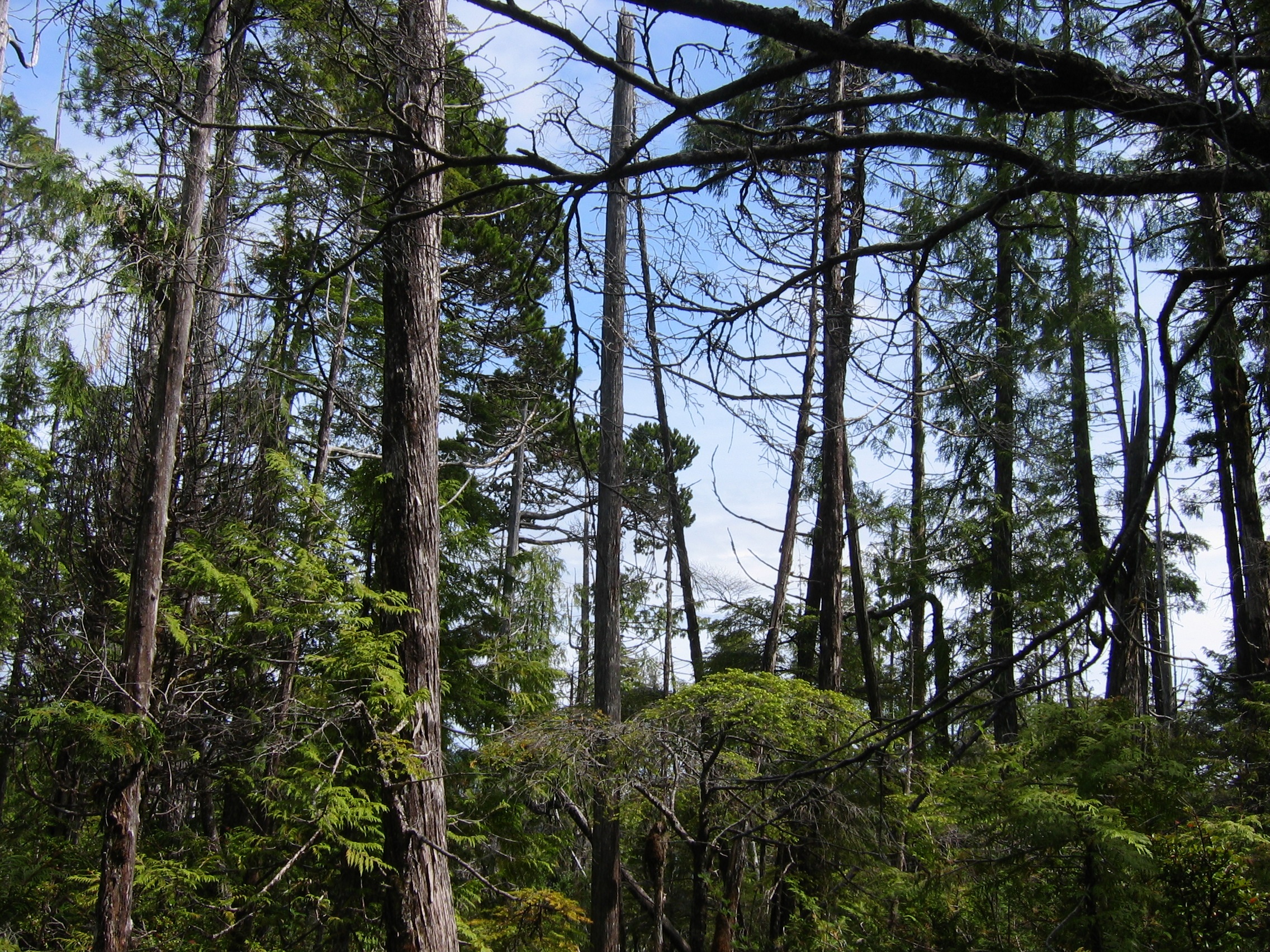 These forests with smaller trees are less valuable to the logging industry too. More than 40% of all remaining old-growth (around 5.5 million hectares), is defined as uneconomical to harvest. Another 4.5 million hectares are currently protected (in national parks, provincial parks, old-growth management areas, wildlife areas and other forms of protection). Again, much of this is low-productivity forests with small trees. 
In the spring of 2021, the BC government changed its messaging from "there are 4.5 million hectares of old-growth protected" to "there are 10 million hectares of old-growth currently protected or not economical to harvest." It's a subtle change, but extremely powerful, especially when shortened, as it often is by the forest minister and MLAs, to "10 million hectares of old-growth forests in BC are set aside." This creates the perception that the vast majority of old-growth (10 million out 13 million hectares, or 73% of remaining old-growth) is both the iconic forest we associate with the term 'old-growth,' and is protected when neither is the case.
The remaining three million hectares remain open to logging and are actively threatened.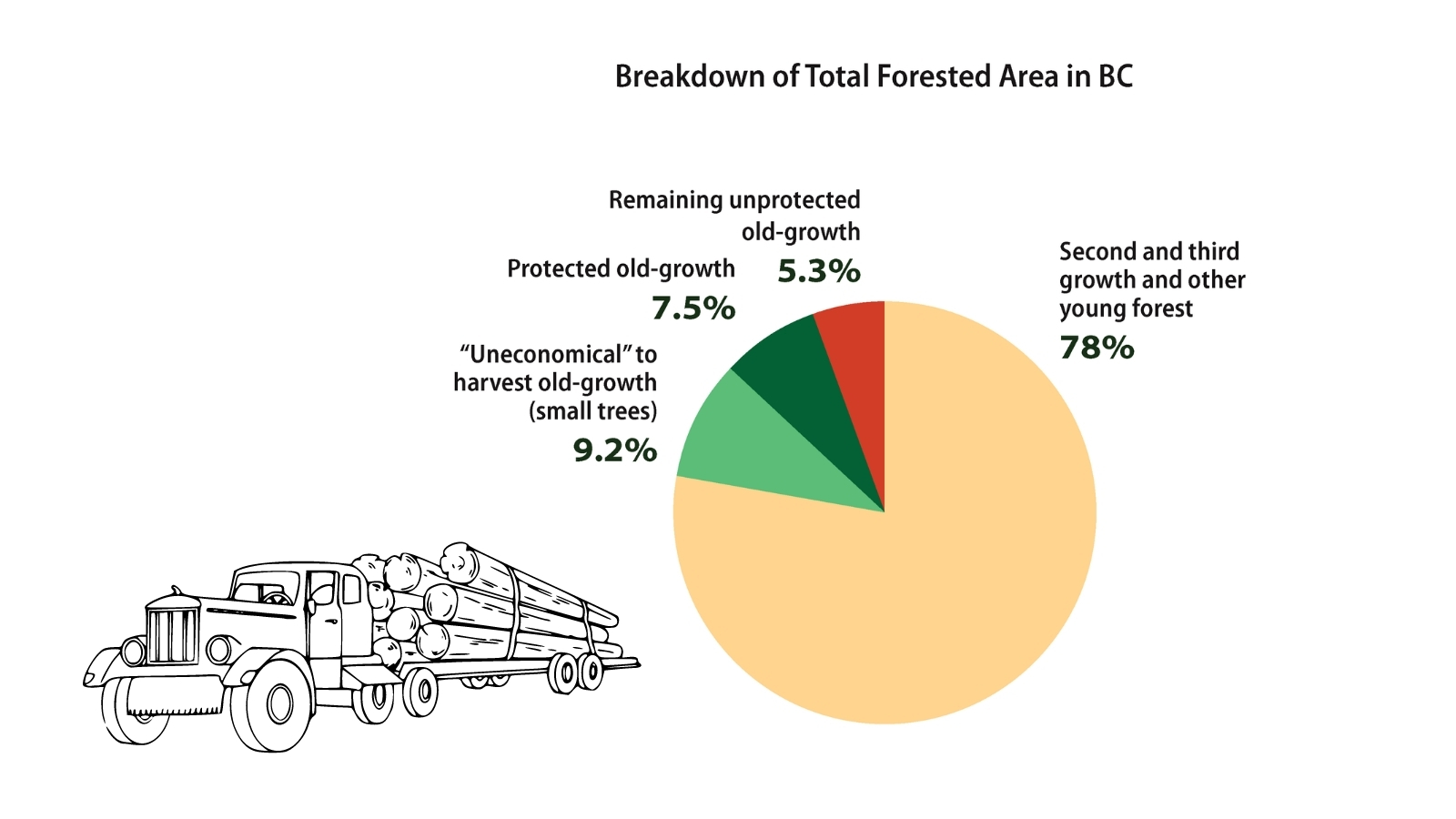 Of those remaining three million hectares, the most at-risk old-growth forests that require immediate deferral, based on the criteria set by the Old-growth Strategic Review Panel (OGSR), total about 1.3 million hectares, or just 2.2% of BC's forested area. This area has been mapped by independent experts Dr. Rachel Holt, Dr. Karen Price and Dave Daust. This is far from a radical ask — it's the bare minimum required to ensure ecosystem integrity, as recommended by the OGSR panel.
In terms of the most productive old-growth forests with the biggest trees, only 415,000 hectares remain — less than 1% of the total forested area in BC, again as assessed by Holt, Price and Daust.
Talking point #2:  "Our government protected 200,000 hectares of old-growth in September 2020."
The BC government holds this up as its main action on old-growth to date. In response to the OGSR report, the Horgan government announced two-year logging deferrals across nine areas in BC. It is calling it "353,000 hectares" without clarifying the details, which are:
More than 150,000 of these hectares are either non-forest (rocky outcrops, swamps, cliffs, etc) or second-growth, which is still open to harvesting
The total old-growth area totals 196,000 hectares, but of that

Tens of thousands of hectares were already set aside or protected
The vast majority is higher-elevation, less productive forests with smaller trees 
Of the most-productive old-growth with the biggest trees, the best 1% of remaining old-growth, the September deferrals only included 3,800 hectares.
Bottom line: MLAs are claiming this government has protected 200,000 hectares of old-growth, but the reality is that much of this forest was already protected, the new areas aren't permanently protected (they are deferred until August 2022), and the vast majority of these areas are low-productivity, small tree old-growth —  not the forests with huge trees we love and rely on.
Talking point #3:  "We are working on/committed to implementing all 14 recommendations of the Old-Growth Strategic Review panel."
The 14 recommendations come with timelines. The BC NDP government is missing them, and just telling the public "we're working on it." The Wilderness Committee and our friends issued a report card on the government's response to the OGSR panel's recommendations in March, six months after the government made the report public.
We graded government in five areas, and the grades are terrible.
Talking point #4:  "We know we have to do more, and more deferrals are coming."
This is a stall tactic. The whole point of deferrals is that they can be issued immediately (the only timeline appropriate to ensure the most at-risk old-growth isn't lost while government talks), to provide space for discussions around permanent protections and long-term management on the landscape.
Independent experts Holt, Price and Daust have conducted a peer-reviewed assessment of high-risk old-growth forests as defined by the OGSR panel, and even mapped these deferral areas for government.
There are outstanding requests from First Nations (such as the Kwakiutl) to defer old-growth logging in their territories.
There is zero excuse for the government's delay.
Talking point #5:  "We will not make decisions about forestry policy without meaningful consultation with First Nations and we can't set any forest aside without respecting the title holders."
This is an excellent standard, but it's currently double-standard: logging and other forms of resource extraction are not held to this. Across most forest land in BC, logging licence holders (usually giant corporations) must consult with First Nations but aren't required to get consent. Partnership deals and revenue sharing agreements are offered, but the choice Indigenous communities are given isn't "yes or no" to logging, it's "yes or no" to receive a (very small) share of the benefits — logging is happening either way. After more than 150 years of colonization, this isn't a fair choice.
Rather than fulsome, province-wide engagement with First Nations around economic alternatives and removing the barriers to setting old-growth aside by replacing any lost revenue, the BC government is doubling down on the status quo, then pointing to Indigenous rights as the reason it isn't protecting old-growth. 
Green Party MLA and Tsartlip First Nation member Adam Olsen breaks this dynamic down in this op-ed.
Every tree in BC grows on the territory of one or more First Nations, and it's critical that the protection of old-growth centres Indigenous sovereignty and land rights. Sorting this out and legislating permanent plans will take years, but unfortunately, the most at-risk old-growth forests don't have years. This is why the OGSR panel recommended deferral of all at-risk old-growth within six months — to create the space to have those conversations and do that planning before these forests are gone forever.
Or, as Grand Chief Stewart Phillip says, "put away the power saws and let's have those discussions."
And again, there are outstanding deferral requests by nations like the Kwakiutl and Squamish — not only should the government immediately implement these, but they should be actively seeking additional opportunities to do deferrals with other nations. 
Using Indigenous rights as a reason we can't stop logging old-growth while taking a much weaker stance when nations want to protect old-growth (to say nothing of instances when the government hasn't hesitated to ignore Indigenous rights, such as the Coastal Gaslink Pipeline, Site C dam, or the government's fight against the Nuchatlaht Nation at the supreme court) is hypocritical and unjust.
Talking point #6:  "Our government protected Fairy Creek."
After a declaration from the Pacheedaht, Ditidaht and Huu-ay-aht First Nations, the BC government announced deferrals in the Fairy Creek watershed and the Central Walbran Valleys on June 9, 2021. These deferrals do provide reprieve for some important forests and actually do contain primarily productive, big tree old-growth stands. But they are very, very small. 
In total, only about 2,000 hectares of old-growth is deferred (again, not protected, but off-limits for two years) between both areas — the equivalent of five Stanley Parks, or about 0.15% of what the OGSR panel recommended for deferral. 
Almost all of the at-risk old-growth on southern Vancouver Island, including the stands that have been behind months-long blockades around Fairy Creek, Eden Grove and other areas, are still wide open to logging. 
We produced these maps to highlight what is and isn't included in the deferrals.
Talking point #7:  "The previous government refused to act"
Frankly, a remarkable point for this government to make, after dragging its heels on implementing the OGSR recommendations (see Talking Point #3) and breaking its promise to implement endangered species legislation. The BC NDP has been in power for four years. It keeps promising to save old-growth forests. Failure to do so is entirely on them.
Other key facts:

 

While it is widely acknowledged that meaningful nation-to-nation engagement, short-term economic relief and investment in economic alternatives to old-growth logging will require substantial funding, the government committed no new money towards the implementation of the OGSR recommendations in the 2021 budget.

Despite the Horgan government's rhetoric, there is a strong indication that things are actually getting worse. In the 12 months after receiving the OGSR report, the BC government approved 43% more logging.

Politicians love talking about the economy, and while they frequently cite the potential impacts of curtailing logging, they aren't as familiar with the economic benefits of protecting ecosystems. These reports from our friends at the David Suzuki Foundation and Sierra Club BC break down the economic benefits of ecosystems and the costly ways that clearcutting exacerbates the impacts of climate change.