A failure to Act? Just 10 convictions Canada-wide in 13 years under federal species-at-risk law
Friday, March 17, 2017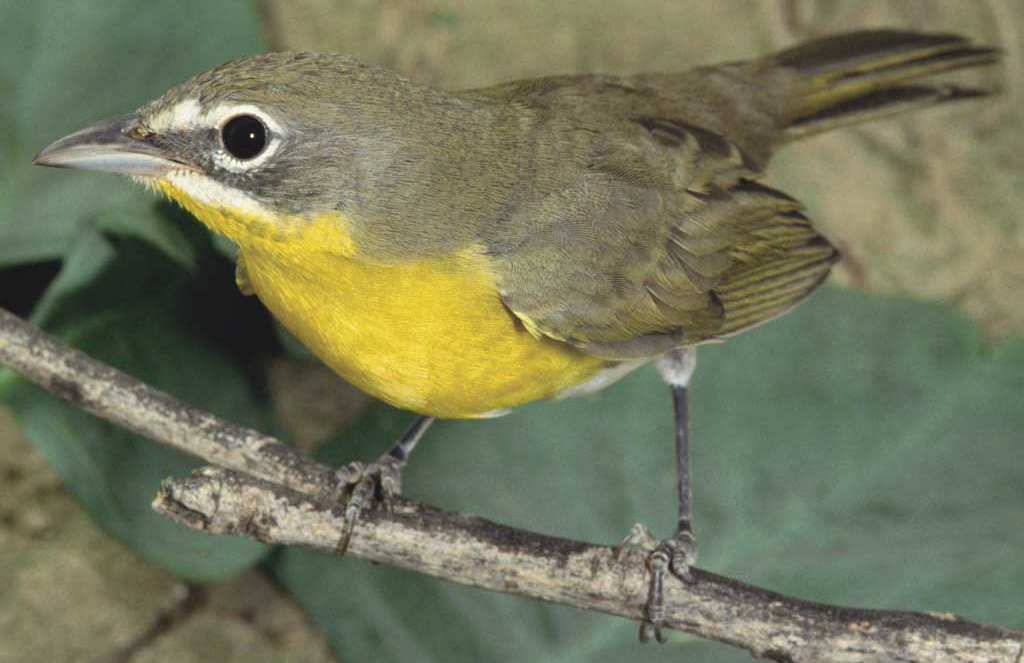 The federal government has secured just 10 convictions out of 444 enforcement cases opened since the Species At Risk Act came into force 13 years ago, including only one case involving a B.C. endangered species.
Figures compiled by Environment Canada at the request of Postmedia News show that those 10 convictions stemmed from just seven investigations.
The sole B.C. case involved two commercial photographers — one a former RCMP officer — who disturbed the nest of an endangered bird in the south Okanagan.
The last conviction under Species At Risk Act occurred in January 2016 for an offence committed in 2013, according to Environment Canada. Of 444 cases since 2004 listed in a federal database, 202 were recorded as occurrences, 184 as inspections and 58 as investigations. In addition to the 10 successful prosecutions, officers issued more than 30 warnings.
Critics say that the statistics are evidence the Species At Risk Act is not doing its job, and called on the federal government to be more aggressive in protecting endangered animals and their critical habitats.
Prosecutions are not the only measure of the Species At Risk Act's effectiveness.
Once a species is listed under the Species At Risk Act, the federal government is required to produce recovery plans in a timely fashion.
Margot Venton is a lawyer and nature program director for Ecojustice, which has launched successful challenges against the former Stephen Harper Conservative government for failing to uphold the Species At Risk Act.  
She said the Liberal administration of Justin Trudeau is making an effort to improve the situation.
"There's been quite a delay in the recovery-plan processes. There's more now. They're coming out. There's been a noticeable change. They're trying to deal with the backlog." 
Just last week, Ottawa released a plan for northern and southern resident killer whales.
Part of the problem is lack of federal enforcement on land and water, Venton said. "I live on Pender Island and southern resident killer whales — an endangered species — pass by my house in summer all the time and I've never seen a DFO (federal Fisheries) enforcement boat on the water and I've lived there for over a decade."
She also said it's important that the government be specific when identifying critical habitat so it can be protected.
In jurisdictions such as B.C., where there is no provincial endangered species legislation, it is vital that the Species At Risk Act also apply to the protection of critical habitat of threatened and endangered species on provincial Crown land, she added.
"There is some ambiguity about what happens on provincial land with respect to critical habitat. Who is responsible?"
Unlike the Liberals, both the B.C. NDP and B.C. Green party have called for a B.C. endangered species law.
One of the two B.C. photographers convicted under the Species At Risk Act in 2009, Donald E. Waite, said in a recent interview that he felt the federal government had ganged up on him, charging him with multiple offences and leaving him little choice but to plead guilty and avoid a costly legal battle.
Waite was fined $4,000 and Damon S. Calderwood $2,000, payable to the Canadian Wildlife Service for research. They were also ordered not to distribute or profit from any of the photographs taken after they damaged the bird nest.
The Species At Risk Act makes it an offence to kill, harm or harass a listed species. Nests are also protected.
Environment Canada said in a news release at the time that the charges stemmed from the removal of a wild rose bush from an area adjacent to the nest of a western yellow-breasted chat. The photographers set up their equipment adjacent to the nest and took pictures of the birds' behaviour for three consecutive days, the government said.
"They have such a big hammer over you," said Waite, who served seven years as a police officer. "I always thought of myself as one of the good guys. They made me look really bad in the press."
He argued the two photographers were lumped right up there with big corporate offenders, "all stemming from the photography of a … bird and its babies, none of which died."
Richard Cannings, a prominent naturalist who is NDP MP for South Okanagan-West Kootenays, confirmed that he originally provided Calderwood (his former student at the University of B.C., where Cannings worked in the zoology department for 15 years), with the general location of the nest but that he had no knowledge of what the two photographers might do to get their images.
"I didn't provide exact details and I didn't know what method they were going to use."
Cannings noted that other legislation, including the provincial Wildlife Act and the federal Migratory Birds Convention Act, already protects nests. What Ottawa needs to do is put stronger emphasis on the wider issue of habitat protection since "almost nothing has been done there," he said.
Mike Pearson, an independent fish biologist based in Agassiz who has written federal recovery plans for endangered fish in the Fraser Valley, said that "habitat is not automatically covered by (the Species At Risk Act). It must be identified in a final recovery strategy or plan and be protected by a cabinet order."
He noted that any renewed efforts by the Liberals "will be moot without reinvestment in enforcement staff."
Larry Reynolds is a B.C. lawyer specializing in environment and natural resources who has also represented the Crown on various cases, including the recent successful prosecution of fish-habitat damage in Haida Gwaii. In a paper published in 2016 in the Journal of Environmental Law and Practice, he wrote of the Species At Risk Act that "there is a consensus that, to date, the legislation has a disappointing track record for cetaceans as well as many other vulnerable species in Canada."
The David Suzuki Foundation agrees that the Species At Risk Act "contains some fundamental weaknesses, and its implementation to date has left most species without habitat protection." The organization also noted that federal politicians are not obliged to follow the recommendations of an independent scientific body — the Committee on the Status of Endangered Wildlife in Canada — for listing a species and developing recovery plans.
"We need a strengthened (the act) that can act quicker and with greater force if we are to succeed in stopping the extinction tide," added Joe Foy, national campaign director for the Wilderness Committee. "It would be much better if (the act) was backed up by a provincial stand-alone endangered species law so that species at risk don't fall between the jurisdictional cracks."  
The record of enforcement under the Species At Risk Act is only marginally better than that under the federal Fisheries Act. Postmedia News reported last year that Fisheries and Oceans Canada has not laid a single charge of damaging fish habitat, despite almost 1,900 complaints nationwide, since controversial Conservative changes that gutted the Fisheries Act in November 2013. That status hasn't changed since. The Liberal government is reviewing the Fisheries Act.
The successful prosecutions involving the Species At Risk Act include:
• 2016: Michael Allison fined $5,000 and Russell Jacobs $4,000 in Owen Sound, Ont., under the Species At Risk Act and the Ontario Endangered Species Act for the illegal harvest of wild American Ginseng.
• 2015: Canaport LNG Limited Partnership fined $750,000 in New Brunswick for offences under the Species At Risk Act and the Migratory Birds Convention Act. The investigation revealed estimated mortalities in excess of 7,500 birds from 26 species over a two-day period in 2013 resulting from burning natural gas from a flare stack. 
• 2011: Terrell John Gruse of Edmonton fined $10,000 for smuggling rattlesnakes into Canada, through the Kingsgate border crossing in B.C. They had been illegally collected in the U.S. He was also ordered to pay for the care of the seized animals.
• 2010: Leo Joseph Mallet of Six Roads, N.B., fined $500 for disturbing piping plover nesting sites. Mallet operated an all-terrain vehicle on beaches where the endangered plovers nest.
• 2010: Randy Nahdee of Wallaceburg, Ont., pleaded guilty to two counts of unlawfully possessing Blanding's turtles and a spotted turtle. He was sentenced to four months, to be served in the community, plus two years' probation, including a prohibition on hunting.  
• 2009: Pak Sun Chung of Toronto pleaded guilty to two counts of unlawfully capturing Blanding's turtles and a spotted turtle. He was sentenced to nine months in jail and three years probation. The turtles were taken from waters of the Walpole Island First Nation. In 2008, Kung Wing So of Toronto was also fined $10,000 and given three years probation in the same case.
---
Read the original article here