Government gouges Manitobans with online provincial park permits, fishing licences
Thursday, May 07, 2020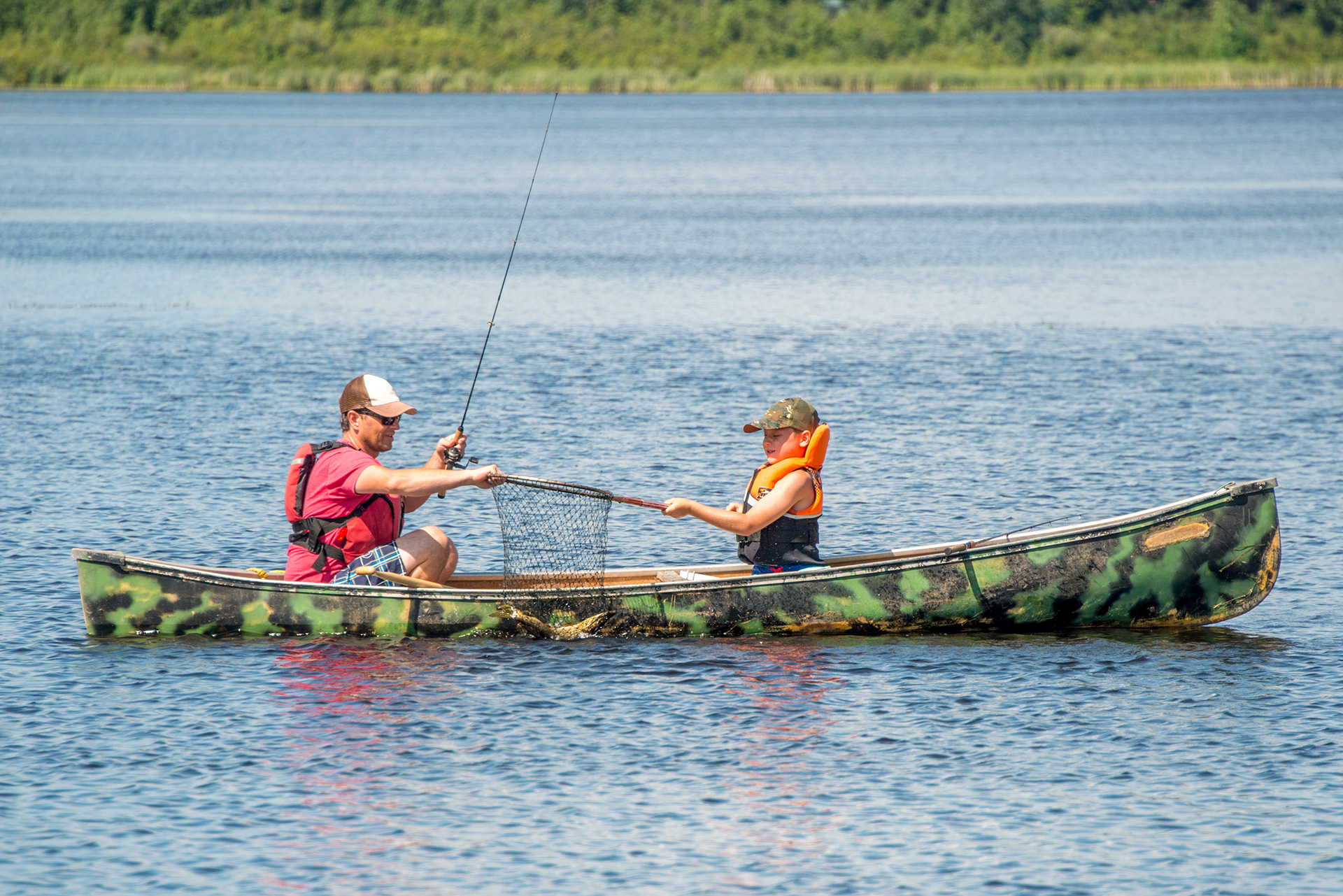 Financial barrier to experiencing nature is on the wrong side of history and science
WINNIPEG – The Manitoba government has just slapped on a steep increase in accessing provincial parks when it introduced online park permits and fishing licences — up 90 per cent for some permits. It's creating an unacceptable barrier to accessing public nature and wilderness. 
"This fee increase will keep Manitobans from getting out into nature, and it shows how disconnected this government is from the critical and growing need to keep people in touch with wilderness," said Wilderness and Water Campaigner Eric Reder.
Online licences and park permits are each charged a $4.50 transaction fee. For a day pass which costs $5, the additional $4.50 transaction fee will mean a price increase of 90 per cent to $9.50 — almost $10 dollars just to get outside and visit a provincial park. Day permits to access Manitoba provincial parks now cost more than national park day permits. 
"The benefits in increased mental wellbeing and lower health care costs for Manitobans far outweigh the expense of selling licences online," said Reder. "This is another terrible, money-grabbing move against the environment by Pallister and his cronies."
The new annual provincial park permit is attached to your licence plate, with only two vehicles per park permit. In a household using more than two vehicles to access provincial parks, the annual fee will increase by 113 per cent, from $40 to $89. Borrowing, renting, or using a car-share to access a provincial park will also be more difficult with this new system producing yet another barrier for Manitobans.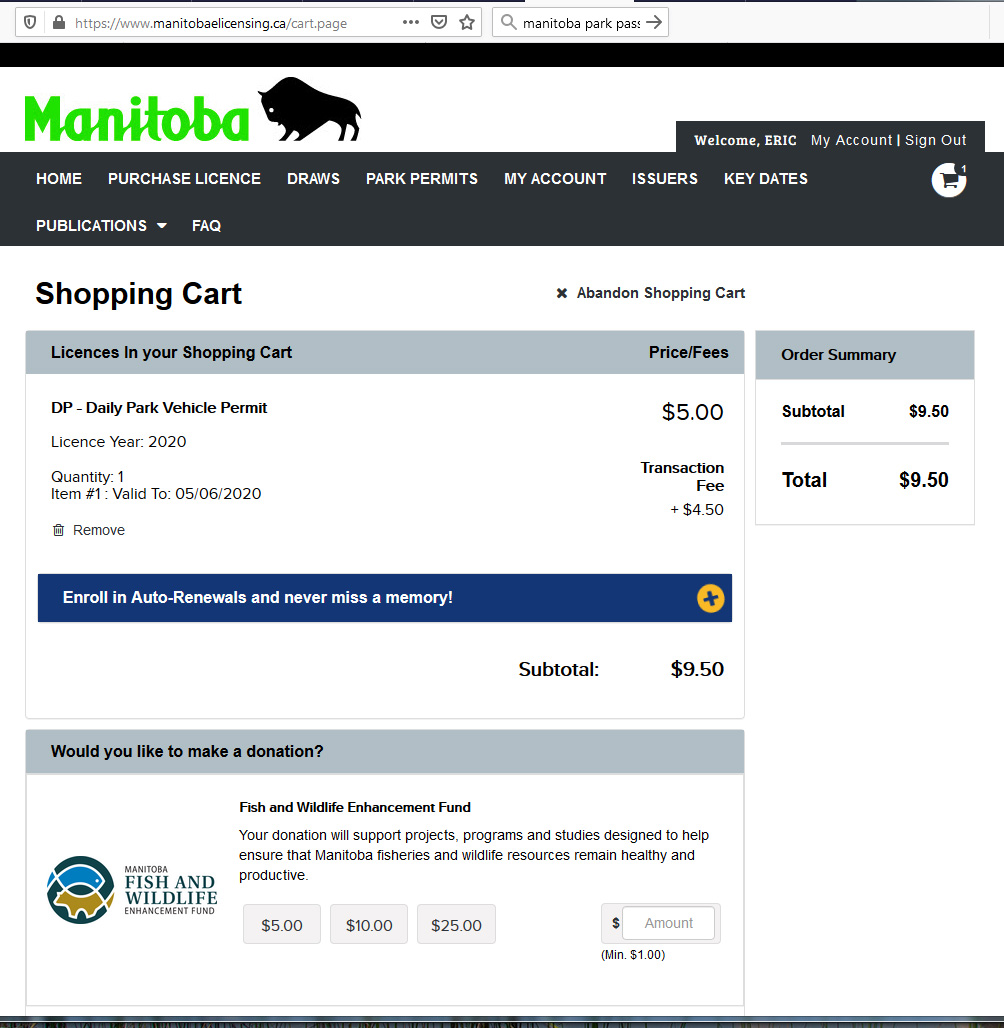 An annual Conservation Fishing Licence used to cost $19.20, but with the $4.50 transaction fee is a huge increase of 23 per cent. An ambiguous government statement justifying the transaction fee will "support enhanced service delivery" does not come close to explaining how this will benefit Manitoba water or wilderness. 
"Premier Pallister and his inner circle are blind to the incredible gift that Manitoba wilderness is for us, and this government is shirking its duty to care for the lands and waters in this province," said Reder. "I wish he'd learn from places like Costa Rica, where the government understands the value of wildlands and waters and has protected 25 per cent of the country."
In a time of overlapping health, biodiversity and climate crises, access to nature is more important now than it has ever been. Countless studies indicate exposure to nature is an essential component of human health. 
"Access to nature should be free. Manitobans love their parks and lake country, and the experiences we have in parks enrich our province. Lowering barriers to nature is a critical path to make our lives better," said Reder.
–30–

For more information, please contact:
Eric Reder | Wilderness and Water Campaigner
204-997-8584, eric@wildernesscommittee.org